WorldRemit Appoints Scott Eddington as APAC Managing Director, to Lead Development in the Region
Leading mobile payments company WorldRemit has appointed seasoned digital executive Scott Eddington to lead the Asia Pacific business as it positions itself to help even more customers make secure, quick and affordable cross border payments.
Scott will be responsible for accelerating WorldRemits mobile payments service in Asia Pacific, which currently allows customers to send from Australia, New Zealand, Japan, Hong Kong and Singapore.
Developments in Asia such as the ASEAN Economic Community (AEC) envision free flow of labour and are likely to change the traditional migration and cross border payments flows over the next decade with more intra Asian migration. Scott will also be responsible for the development of WorldRemits send and receive network, helping deliver services into new geographies in a secure and convenient way.
Prior to joining WorldRemit, Scott was responsible for digital strategy at Commonwealth Bank of Australia. Scott has over ten years of international expertise in a variety of roles working for McKinsey and Company and Linklaters LLP based in London, Japan and Singapore.
I am pleased to welcome Scott to WorldRemit at this exciting time. Over the last ten years, WorldRemit has transformed the cross border payments industry by making money transfers as easy as sending a text. The digital insight Scott brings from his previous roles will help continue our journey delivering a mobile first service that is convenient, fast, secure and value for money, said Tamer El-Emary, Chief Commercial Officer at WorldRemit.
About WorldRemit
WorldRemit has disrupted an industry previously dominated by offline legacy players by taking international money transfers online – making them safer, faster and lower-cost. We currently send from 50 to 150 countries, operate in 6,500 money transfer corridors worldwide and employ over 800 people worldwide.
On the sending side WorldRemit is 100% digital (cashless), increasing convenience and enhancing security. For those receiving money, the company offers a wide range of options including bank deposit, cash collection, mobile airtime top-up and mobile money.
Backed by Accel, TCV and Leapfrog " WorldRemits headquarters are in London, UK with a global presence in the United States, Canada, South Africa, Japan, Singapore, the Philippines, Australia and New Zealand.
Enquiries:

WorldRemit

Rachel Matthews

[email protected]
Future Fintech and Spondula Terminated the Negotiation of Potential Acquisition
BEIJING, Oct. 24, 2020 /PRNewswire/ — Future FinTech Group Inc. (NASDAQ: FTFT) (hereinafter referred to as "Future Fintech", "FTFT" or "Company" ") a leading blockchain e-commerce company and a service provider for financial technology, today announced the parties have mutually agreed to terminate the negotiation of the potential acquisition of Spondula, previously announced by the Company on September 22, 2020. The parties have not been able to agree on the final business terms for the potential acquisition and have mutually agreed to terminate the potential transaction contemplated in the non-binding letter of intent entered by the Company, Spondula and its shareholder on September 19, 2020.
The Company strategy remains to focus on development of business of global challenger banking and payment system through acquisitions.
About Future FinTech Group Inc.
Future FinTech Group Inc. ("Future FinTech", "FTFT" or the "Company") is a leading blockchain e-commerce company and a service provider for financial technology incorporated in Florida. The Company's operations include a blockchain-based online shopping mall platform, Chain Cloud Mall ("CCM"), a cross-border e-commerce platform (NONOGIRL), an incubator for blockchain based application projects. The Company is also engaged in the development of blockchain based e-Commerce technology as well as financial technology. For more information, please visit http://www.ftftex.com/.
Safe Harbor Statement
Certain of the statements made in this press release are "forward-looking statements" within the meaning and protections of Section 27A of the Securities Act of 1933, as amended and Section 21E of the Securities Exchange Act of 1934, as amended, or the Exchange Act. Forward-looking statements include statements with respect to our beliefs, plans, objectives, goals, expectations, anticipations, assumptions, estimates, intentions, and future performance, and involve known and unknown risks, uncertainties and other factors, which may be beyond our control, and which may cause the actual results, performance, capital, ownership or achievements of the Company to be materially different from future results, performance or achievements expressed or implied by such forward-looking statements. All statements other than statements of historical fact are statements that could be forward-looking statements. You can identify these forward-looking statements through our use of words such as "may," "will," "anticipate," "assume," "should," "indicate," "would," "believe," "contemplate," "expect," "estimate," "continue," "plan," "point to," "project," "could," "intend," "target" and other similar words and expressions of the future.
All written or oral forward-looking statements attributable to us are expressly qualified in their entirety by this cautionary notice, including, without limitation, those risks and uncertainties described in our annual report on Form 10-K for the year ended December 31, 2019 and our other reports and filings with SEC. Such reports are available upon request from the Company, or from the Securities and Exchange Commission, including through the SEC's Internet website at http://www.sec.gov. We have no obligation and do not undertake to update, revise or correct any of the forward-looking statements after the date hereof, or after the respective dates on which any such statements otherwise are made.
Faircourt Asset Management Inc. Announces October Distributions
TORONTO, Oct. 23, 2020 — Faircourt Asset Management Inc., as Manager of the Faircourt Funds (NEO:FGX), (NEO:FCS.UN), is pleased to announce the monthly distributions payable on the Shares and Trust Units of the below listed Funds.
| | | | | | |
| --- | --- | --- | --- | --- | --- |
| Faircourt Funds | Trading Symbol | Distribution Amount (per share/unit) | Ex-Dividend Date | Record Date | Payable Date |
| Faircourt Gold Income Corp. | FGX | $0.024 | October 29, 2020 | October 30, 2020 | November 13, 2020 |
| Faircourt Split Trust | FCS.UN | $0.06 | October 29, 2020 | October 30, 2020 | November 5, 2020 |
Faircourt Asset Management Inc. is the Investment Advisor for Faircourt Gold Income Corp. and Faircourt Split Trust.
This press release is not for distribution in the United States or over United States wire services.
For further information on the Faircourt Funds, please visit www.faircourtassetmgt.com or please contact 1-800-831-0304.
You will usually pay brokerage fees to your dealer if you purchase or sell Units of the Trust on the NEO Exchange or other alternative Canadian trading system (an "exchange"). If the Units are purchased or sold on an exchange, investors may pay more than the current net asset value when buying Units of the Trust and may receive less than the current net asset value when selling them.
There are ongoing fees and expenses associated with owning units of an investment fund. An investment fund must prepare disclosure documents that contain key information about the fund. You can find more detailed information about the fund in the public filings available at www.sedar.com. Investment funds are not guaranteed, their values change frequently and past performance may not be repeated.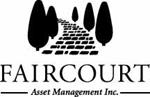 DEADLINE REMINDER: Rosen, Trusted Investor Counsel, Reminds YayYo, Inc. Investors of Important November 9 Deadline in Federal Securities Class Action – YAYO
NEW YORK, Oct. 23, 2020 — Rosen Law Firm, a global investor rights law firm, reminds purchasers of the securities of YayYo, Inc. (OTC: YAYO) pursuant and/or traceable to the registration statement and related prospectus (collectively, the "Registration Statement") issued in connection with YayYo's November 2019 initial public offering (the "IPO") of the important November 9, 2020 lead plaintiff deadline in the federal class action commenced by the firm. The lawsuit seeks to recover damages for YayYo investors under the federal securities laws.
To join the YayYo class action, go to http://www.rosenlegal.com/cases-register-1915.html or call Phillip Kim, Esq. toll-free at 866-767-3653 or email [email protected] or [email protected] for information on the class action.
According to the lawsuit, the Registration Statement featured false and/or misleading statements and/or failed to disclose that: (1) defendant El-Batrawi continued to exercise supervision, authority, and control over YayYo, and was intimately involved, on a day-to-day basis, with the business, operations, and finances of the Company, including assisting the Underwriter Defendants in marketing YayYo's IPO; (2) defendant El-Batrawi never sold the 12,525,000 "Private Shares" and continued to own a controlling interest in YayYo despite the NASDAQ's insistence that he retain less than a 10% equity ownership interest in connection with the listing agreement; (3) defendants promised certain creditors of YayYo that in exchange to their agreeing to purchase shares in the IPO – in order to permit the Underwriter defendants to close the IPO – YayYo would repurchase those shares after the IPO; (4) defendants intended to repurchase shares purchased by creditors of YayYo in the IPO using IPO proceeds: (5) YayYo owed its former President, CEO, and Director a half of million dollars at the time of the IPO; (6) YayYo owed SRAX, Inc. (formerly Social Reality, Inc.) $426,286 in unpaid social media costs, most of which was more than a year overdue as payment had been delayed while YayYo attempted to complete its IPO; and (7) as a result, defendants' statements about the Company's business, operations, and prospects were materially false and misleading and/or lacked a reasonable basis at all relevant times. When the true details entered the market, the lawsuit claims that investors suffered damages.
A class action lawsuit has already been filed. If you wish to serve as lead plaintiff, you must move the Court no later than November 9, 2020. A lead plaintiff is a representative party acting on behalf of other class members in directing the litigation. If you wish to join the litigation, go to http://www.rosenlegal.com/cases-register-1915.html or to discuss your rights or interests regarding this class action, please contact Phillip Kim, Esq. of Rosen Law Firm toll free at 866-767-3653 or via e-mail at [email protected] or [email protected].
NO CLASS HAS YET BEEN CERTIFIED IN THE ABOVE ACTION. UNTIL A CLASS IS CERTIFIED, YOU ARE NOT REPRESENTED BY COUNSEL UNLESS YOU RETAIN ONE. YOU MAY RETAIN COUNSEL OF YOUR CHOICE. YOU MAY ALSO REMAIN AN ABSENT CLASS MEMBER AND DO NOTHING AT THIS POINT. AN INVESTOR'S ABILITY TO SHARE IN ANY POTENTIAL FUTURE RECOVERY IS NOT DEPENDENT UPON SERVING AS LEAD PLAINTIFF.
Follow us for updates on LinkedIn: https://www.linkedin.com/company/the-rosen-law-firm or on Twitter: https://twitter.com/rosen_firm or on Facebook: https://www.facebook.com/rosenlawfirm.
Rosen Law Firm represents investors throughout the globe, concentrating its practice in securities class actions and shareholder derivative litigation. Rosen Law Firm was Ranked No. 1 by ISS Securities Class Action Services for number of securities class action settlements in 2017. The firm has been ranked in the top 3 each year since 2013. Rosen Law Firm has achieved the largest ever securities class action settlement against a Chinese Company. Rosen Law Firm's attorneys are ranked and recognized by numerous independent and respected sources. Rosen Law Firm has secured hundreds of millions of dollars for investors. Attorney Advertising. Prior results do not guarantee a similar outcome.
——————————-
Contact Information:
        Laurence Rosen, Esq.         Phillip Kim, Esq.         The Rosen Law Firm, P.A.         275 Madison Avenue, 40th Floor         New York, NY 10016         Tel: (212) 686-1060         Toll Free: (866) 767-3653         Fax: (212) 202-3827         [email protected]         [email protected]         [email protected]         www.rosenlegal.com