Wabash National Schedules Fourth Quarter 2020 Earnings Conference Call
LAFAYETTE, Ind., Jan. 08, 2021 — Wabash National Corporation (NYSE: WNC) today announced that it will webcast its quarterly earnings conference call to review and discuss its financial results for the fourth quarter 2020 on Wednesday, February 3, 2021 beginning at 10:00 a.m. ET.
The call and an accompanying slide presentation will be accessible on the "Investors" section of Wabash National's website, www.wabashnational.com, under "Events & Presentations." The conference call will be accessible by dialing (833) 476-0947, conference ID 1619249. A replay of the call will be available shortly after the conclusion of the presentation and will remain available for one year following the date of the call. Access to the replay will be available on the "Investors" section of Wabash National's website under "Events & Presentations."
Wabash National's earnings press release, earnings slides and any other related presentation materials will be posted to the "Investors" section of Wabash National's website by 7:00 a.m. ET on the date of the earnings call and will remain available following the call.
About Wabash National Corporation As the innovation leader of engineered solutions for the transportation, logistics and distribution industries, Wabash National Corporation (NYSE:WNC) is Changing How the World Reaches You™. Headquartered in Lafayette, Indiana, the company's mission is to enable customers to succeed with breakthrough ideas and solutions that help them move everything from first to final mile. Wabash National designs and manufactures a diverse range of products, including: dry freight and refrigerated trailers, platform trailers, liquid tank trailers, dry and refrigerated truck bodies, structural composite panels and products, trailer aerodynamic solutions, and specialty food grade and pharmaceutical equipment. Its innovative products are sold under the following brand names: Wabash National®, Benson®, Brenner® Tank, Bulk Tank International, DuraPlate®, Extract Technology®, Supreme®, Transcraft®, Walker Engineered Products, and Walker Transport. Learn more at www.wabashnational.com.
Media Contact: Dana Stelsel Director, Corporate Communications (765) 771-5766 [email protected] Investor Relations: Ryan Reed Director, Corporate Development & Investor Relations (765) 490-5664 [email protected]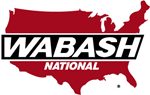 VinBrain reaches final round of global competition "COVID-19 Pandemic Response Challenge"
The VinBrain team in the US has reached the final round of the Pandemic Response Challenge held by XPRIZE and Cognizant.
This competition, which has prize money of $500,000, aims to harness the power of data and artificial intelligence to predict COVID-19 infection rates, and propose Intervention Plans for governments, communities and regional institutions to control COVID-19 Pandemic when reopening the economy.
HANOI, VIETNAM – Media OutReach – 24 February 2021 – The Pandemic Response Challenge co-organised by XPRIZE and Cognizant was launched in November 2020. Participating teams will develop models based on artificial intelligence to make recommendations to achieve the goal of reopening society safely and limit negative impacts on the economy while minimising the SARS-CoV-2 virus outbreak.
Based on the jury's independent assessment of the AI prediction of the COVID-19 trend and the infection patterns of the participating teams, the jury selected 48 teams from 17 countries for the final round out of a total of 104 teams from 28 countries in the semi-finals.
Thanks to the guidance by Mr. Mudit Jain — the Deputy General Director of VinBrain Product Development in the United States, the Vinteam team has developed a solution applying artificial intelligence to the accurate diagnosis of COVID-19 infections and provides intervention options.
The infection patterns vary by country and territory. As a result, interventions may work in one country or territory but be less effective in another.
Members of VinBrain in the US have come up with an extensive solution to this problem by developing the region-specific AI models to predict the COVID-19 infection time series in those regions. The Vinteam developed this solution based on a classical epidemic model called the SEIR model, which was then expanded to integrate with artificial intelligence to turn it into a dynamic model. In order to train its AI models, the team uses available features/data such as demographics, medical infrastructure, and economic indicators. A special feature used by Vinteam is Google Maps mobile metrics collected from worldwide Android phones in an anonymous and secure way, measuring the movements of people in public areas such as parks, hospitals, workplaces, grocery stores, stations, airports, etc. Another unique feature used by Vinteam is Google's COVID-19 infection trend data which is aggregated anonymously and contains popular COVID-19 Symptom-Related Google Searches.
The jury selected Vinteam for the final round based on the accuracy of the AI ​​models and its ability to easily interpret the predictions of the solution. In addition, this approach can be used for any future pandemic response model.
Mr. Amir Banifatemi, General Manager for Innovation and Growth, said: "We aim to maximise the power of collaboration, competition and innovation to accelerate possible solutions for COVID-19 and future pandemics. The competition has shown encouraging results in a very short time, reflecting the application of artificial intelligence to the society."
The Pandemic Response Challenge is sponsored by XPRIZE, which designs and operates incentive competitions to solve humanity's grand challenges, in partnership with Cognizant, which is considered one of 15 iconic companies in the US, operating extensively in the field of information technology, developing business processes and consulting cooperation for some of the most successful units worldwide. The organisers also hope the competition will promote the use of artificial intelligence and data in tackling other humanitarian challenges. The competition's results will be announced at the end of February 2021.
About VinBrain
VinBrain is an AI-focused company funded by VinGroup and its mission is to infuse AI and IoT to medicine. VinBrain aims to provide access to the best healthcare solutions, knowledge, and services. VinBrain is made up of a team of talented AI professionals with world-class experience. Their expertise are in the fields of computer vision, machine learning, language processing and large scale products and services. VinBrain's AI experts work in teams despite living in many different countries including Việt Nam, Australia, South Korea and the United States.
About XPRIZE
XPRIZE is a non-profit organization, the global leader in designing and launching incentive competitions to solve humanity's grand challenges. Active competitions include the $20 Million NRG COSIA Carbon XPRIZE, $10 Million XPRIZE Rainforest, $10 Million ANA Avatar XPRIZE, the $5 Million IBM Watson AI XPRIZE, $5 Million XPRIZE Rapid Reskilling, and $500K Pandemic Response Challenge.
Kyoto University will hold an online showcase event to deliver state-of-art innovations of startups rooted from premier Japanese academic institutes to U.S. investors and venture capitals on March 2
KYOTO, JAPAN – Media OutReach – 24 February 2021 – Kyoto University, one of the highest research and educational institutes of Japan, has successfully achieved breakthrough innovations in science and technology. In order to accelerate the conversion from science to society, Kyoto University has been committed to supporting entrepreneurs to start businesses with cutting-edge technologies and inventions that they have discovered. One of the initiatives that Kyoto University launched is an on-site laboratory on the campus of UC San Diego in 2019, which provides the university researchers with the resources that can be utilized to start business in the US.
Kyoto University has also launched an initiative to hold a showcase event titled "2nd Kyoto University Life Science Showcase @ UCSD 2021 (Online)" on March 2, 2021. This showcase was made possible by the collaborations with the Japan External Trade Organization (JETRO) and the Foundation for Biomedical Research and Innovation at Kobe (FBRI). The purpose of this showcase is to help scientists develop their technologies and launch their businesses internationally. This online event will introduce cutting-edge technologies and seeds in the life-sciences fields including pharmaceuticals, regenerative medicine, medical devices, diagnostics, and other categories.
Kyoto University has also decided to share this opportunity with other top ranked academic institutes in Japan. Therefore, startups rooted from other Japanese universities, resulting in 18 teams in total, will present their technologies and business plans in this showcase. Presentations will cover novel small molecules, antibodies and siRNA with novel mechanisms of action, cell therapies as novel therapeutics for oncology, Alzheimer's disease, and other diseases with unmet medical needs. Novel technologies with iPS cells for respiratory diseases associated with COVID-19 and its novel diagnostic testing will also be presented in this showcase.
Prof. Masatoshi Hagiwara (Graduate School of Medicine, Kyoto University), who leads the initiative, says "We will bring innovative technologies invented in diverse universities in Japan. This will be an excellent opportunity for US investors, venture capitals or technology recruiters from pharmaceutical companies to discover promising startups. I hope we will have productive discussions and interactions between participants."
"2nd Kyoto University Life Science Showcase @ UCSD 2021 (Online)"
Date: March 2. 2021, 1:00pm- 5:00pm [PST] / 4:00pm – 8:00pm [EST] / March 3. 2021, 6:00am – 10:00am [JST]
Venue: Online via Remo
Registration: Click below to reserve your Remo link by March 2 (Mon), 2021. No fee required.
https://sites.google.com/kuhp.kyoto-u.ac.jp/kuls2021-in-english/home
About Kyoto University
In 1897, Kyoto University was established in Japan's ancient capital of Kyoto as the country's second national university. Ever since its founding in this historical and cultural center, the university has worked towards the realization of a peaceful and harmonious international community while taking a dialogue-based free academic style as its foundation. Today, it boasts eighteen graduate schools, ten faculties, and thirteen research institutes. They span from the humanities and social sciences to science, engineering, life science, medicine, and pharmaceutical science. Kyoto University is one of the top research universities in Japan, as well as the alma mater of many scholars and researchers active on the international stage, including ten Nobel Laureates, several Fields Medalists, and a Gauss Prize Winner. Visit our website at https://www.kyoto-u.ac.jp/en/.
Taste the World with 7-Eleven's Latest Additions to its Very Own 7-SELECT Ready-to-Eat Range. First Stop, Southeast Asia!
Launching island-wide on 3 March – you'll be spoilt for choice as we introduce our exclusive Southeast Asian inspired noodle dishes and many more quick and easy meals that'll hit the spot.
SINGAPORE – Media OutReach – 24 February 2021 – We all know how it feels for hunger to strike anytime and anywhere! To combat those cravings, 7-Eleven has developed and expanded on its innovative 7-SELECT own brand range of meal and snack solutions. Let 7-Eleven take you on a journey around the region with its latest additions to its ready-to-eat menu, inspired by some Southeast Asian classics. Check out these new culinary creations (halal-certified too!) available at 7-Eleven stores island-wide from 3 March. You now know where to go if hunger hits at midnight!
#7ElevenSG #7Eleven #OwnBrand #7SELECT #NewProductLaunch
Seriously Sedap: Southeast Asian delights to tickle your taste buds
Here's a delicious duo that will be sure to cure any noodle cravings, day or night. First up, a signature dish from Malaysia – 7-SELECT Sarawak Style Kolo Mee. We've reinvented this classic, using chicken instead of pork, to come up with this halal certified version. The dish boasts tender, yet firm springy egg noodles coated in fragrant shallot oil, a generous serving of minced chicken and chicken char siew marinated in a special in-house blend of herbs and spices to give you that authentic sweet and smoky flavour. All of this is topped off with crispy fried shallots, choy sum and chilli for a spicy kick.
Our second exciting addition to our grab-and-go menu is our 7-SELECT Indonesian Style Noodles with Fried Chicken. Perfectly cooked noodles accompany fried chicken cubes in a balado sauce, a spicy sambal made using chillies, garlic and onion. This delicious dish also comes with an assortment of vegetables including choy sum, cabbage and carrots on the side.
Both items are launching in 7-Eleven on 3 March. From 3– 30 March 2021, get these items at just $3.60 (U.P. $3.90)!
Brand-new additions to the 7-SELECT RTE menu perfect for those on-the-go!
We're rolling out two more quick, easy and mouth-watering snack options. Try our new 7-SELECT Chicken Gyoza with juicy minced chicken on the inside yet crispy golden brown on the outside. These pan-fried dumplings make for the ideal snack or side dish and are available at just $3 (U.P. $3.20) from 3 — 30 March.
Sometimes, a simple sandwich just hits the spot. Our brand-new 7-SELECT Ham and Omelette Sandwich launching on 10 March is made using tender chicken ham and fluffy egg omelette. We've also added extra vegetables including onion, bell peppers and lettuce to give some added crunch, making it the perfect breakfast bite or tea-time snack. Enjoy one for just $2.90 (U.P. $3.20) from 10 — 30 March!
More promotions and updates can always be found on the
7-Eleven Singapore Facebook page so stay tuned! Find your nearest 7-Eleven Store here.
About 7-Eleven
Established in Singapore in 1983, 7-Eleven has since expanded to more than 400 stores island wide to become the leading 24-hour convenience chain store. We take pride in serving the Singapore community 24 hours a day, 365 days a year. 7-Eleven emphasises convenience and value by offering a wide array of quality products, food and services to satisfy the needs of its customers. Think 7-Eleven and what comes to mind are the refreshing Slurpee, 7Café as well as a wide range of quality Ready Meals and sandwiches under 7-SELECT. 7-Eleven is also a 24/7 one-stop destination for customers who need to access bill payment services in their own time. Our services cover payment of utilities, courier services, and even cash withdrawal.
For more information, visit www.7-eleven.com.sg