Voyageur Pharmaceuticals Ltd. Appoints Ron Sifton, Former CFO of Newalta Corp, to the Board of Directors
CALGARY, Alberta, Jan. 20, 2020 — Trent Abraham, Chairman of the Board of Voyageur Pharmaceuticals Ltd. (TSX.V:VM) (the "Company" or "Voyageur") is pleased to announce the appointment of Ron Sifton, ICD.D, CPA.CA, to the board of directors. Ron will also Chair the Audit Committee.
Ron has had an illustrious business career and brings with him a wealth of experience and business acumen. He was an integral part of the management team of Newalta Corp that delivered dynamic growth making Newalta one of Canada's largest waste management companies. Ron was the Executive VP, CFO and director of Newalta Corp. (now Tervita Corporation). Newalta (Tervita) is a leading provider of industrial waste management and environmental services in Canada. 
In addition, Ron has sat on multiple boards and board committees of both private and public companies, as well not-for-profit entities.  These include:
Director, Chair of Audit Committee – Calgary Handibus Association, a non-profit organization devoted to accessible transportation in Calgary
Director, Chair of Audit, Compensation and Special Independent Committees – BQE Water, a public company specializing in mine water treatment and management
Director and member of Compensation Committee – Tellus Holdings, an Australian waste management company.
Director and member of Audit Committee (Chair), Compensation Committee, Corporate Governance Committee & Special Independent Committee – Ceiba Energy Services, a service provider of stand-alone water disposal and oil treating facilities.  Ron also served as Interim President and CEO during the take-over of Ceiba by Secure Energy Services.
Trent Abraham, chairman of the board at Voyageur, states, "We are thrilled to add Ron to our team. His vast knowledge and experience will be a major value add to our board and to our Company. Ron has a long track record of success and a strong business acumen that will help Voyageur continue to hit our milestones."
About Voyageur
Voyageur Pharmaceuticals Ltd. is a Canadian public company listed on the TSX Venture Exchange under the trading symbol VM. Voyageur is focused on the development of Active Pharmaceutical Ingredient (API) minerals. The current focus is developing barite and Iodine radiocontrast products and developing bromine-based pharmaceutical products.
Voyageur's goal is to generate positive cash flow from operations through its signed joint venture with Chief Medical Supply Ltd. – Alberta's only pharmaceutical manufacturer. The joint venture contemplates turnkey manufacturing, bottling and distribution of barium radiopharmaceuticals for MRI, X-ray and CT scan applications. The Company also contemplates similar Health Canada registration applications for iodine and bromine products also for medical applications. Voyageur owns 100% interest in three barium sulfate ("Barite") deposits including two properties suitable in grade for the industrial barite marketplace, as well as significant interests in a high-grade iodine, lithium & bromine brine project in Utah, USA.
About ImagingX Pharmaceuticals
Voyageur formed ImagingX, a gross revenue-sharing joint venture company with Chief Medical Supply Ltd (CMS). CMS provides high quality, competitively-priced pharmaceuticals and hemodialysis products to pharmacies and hospitals in Canada. Operating from both its 81,000 square-foot plant in Calgary, Alberta and its 163,000 square-foot facility in Mississauga, Ontario, CMS can supply products coast-to-coast. Regulated by Health Canada and complying with the Canadian Food and Drug Act, CMS has both drug and medical device establishment licenses issued by Health Canada. CMS currently has the combined bottling capacity of 760,000 bottles per day and has a turnkey sterile bottle line ready for ImagingX iodine contrast production.
ImagingX is employing a strategy of selling competitively-priced radiopharmaceuticals for MRI, X-ray and CT scan applications. The main focus to date has been on barium, with the inclusion of iodine in 2020. The joint venture obligates Voyageur to provide the Active Pharmaceutical Ingredient minerals for the products and CMS to manufacture the products. The partners each split gross revenue 50/50. This joint venture relationship is designed for ImagingX to be highly competitive by controlling all input costs under the motto of:
"From the Earth to the Bottle"
For further information, please contact: Steven R. Livingston Mobile + (403) 471-1659 Office:  + (587)-779-6166 Dial #1 [email protected] www.voyageurpharmaceuticals.ca
Reader Advisory Neither the TSXV nor its Regulation Services Provider (as that term is defined in the policies of the TSXV) accepts responsibility for the adequacy or accuracy of this news release.
Cautionary Note Regarding Forward-Looking Statements: This news release contains certain statements or disclosures relating to the Company that are based on the expectations of its management as well as assumptions made by and information currently available to the Company which may constitute forward-looking statements or information ("forward-looking statements") under applicable securities laws. All such statements and disclosures, other than those of historical fact, which address activities, events, outcomes, results or developments that the Company anticipates may or will occur in the future (in whole or in part) should be considered forward-looking statement and undue reliance should not be placed on any such statements. In some cases, forward-looking statements can be identified by the use of the words "will", "intends", "believes", "expects", forecasts", "anticipates", "plans" and similar expressions.
In particular, but without limiting the foregoing, this news release contains forward-looking statements pertaining to anticipated product registrations with Health Canada for various pharmaceutical products, the Company's plan to develop, produce and sell pharmaceutical products, anticipated cash flows, and Voyageur's ability to meet its obligations under the joint venture agreement with CMS.
The forward-looking statements contained in this news release are made as of the date hereof and the Company undertakes no obligations to update publicly or revise any forward-looking statements, whether as a result of new information, future events or otherwise, unless so required by applicable securities laws.
This news release does not constitute an offer to sell or a solicitation of an offer to buy any of the securities in the United States of America. The securities have not been and will not be registered under the United States Securities Act of 1933 (the "U.S. Securities Act") or any state securities laws and may not be offered or sold within the United States or to U.S. Persons (as defined in the U.S. Securities Act) unless registered under the U.S. Securities Act and applicable state securities laws, or an exemption from such registration is available.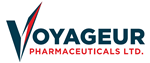 China's largest pet-focused platform Boqii launches IPO in the US
SHENZHEN, China, Sept. 26, 2020 /PRNewswire/ — China's largest pet-focused platform Boqii Holding Limited (BQ.US) launched an initial public offering (IPO) in the US on September 23, 2020. With the IPO, Boqii plans to offer 7 million American depositary shares (ADSs) (each representing 0.75 of the company's Class A ordinary share) for USD $10–$12 each.
Boqii will become the first US-listed company in the Chinese pet industry. According to data from US-based business consulting firm Frost & Sullivan, Boqii is the largest pet-focused platform in China in terms of revenue and number of customers, the largest pet-focused online community in the country in terms of registered users, and the largest pet-focused online retailer in the country in terms of gross merchandise value (GMV).
Boqii has been favored by a number of renowned investors worldwide thanks to its deep penetration in the pet industry. In particular, Goldman Sachs and CMB International have invested in Boqii prior to its public listing in the domestic market. Notably, Goldman Sachs participated in Boqii's A, B and C rounds of financing. These investments demonstrate the investors' strong confidence in the long-term growth of the pet-focused platform.
1. Consistent Spending and Resilient Performance During Economic Downturns
As China has gone through comprehensive consumption upgrading in recent years, the consumption demand of pet owners has gradually grown to a higher level from one that focused merely on pet good. Pet owners are willing to trade up to high-quality pet goods to enhance the well-being of their pets. High-speed consumption growth is occurring in upper-income brackets, among the younger generation. With pet owners' increasing spending on pet, China's pet market is likely to continue to develop in foreseeable future.
According to the Frost & Sullivan data, the Chinese pet market increased from RMB 70.7 billion (approx. US$10.3 billion) in 2014 to RMB 204.9 billion (approx. US$29.9 billion) in 2019. The market is expected to further grow to RMB 449.5 billion (approx. US$65.6 billion) by 2024 based on an annual compound growth rate estimated at 17.0%.
According to Boqii's F-1, the pet-ownership penetration rate (percentage of pet-owning households out of all households) in China was 22.8% during 2019, compared to 68.9% in the United States, 45.0% in the United Kingdom and 26.8% in Japan. The rate in China is expected to reach 29.9% by 2024.
2. Leading pet-focused platform in China riding on market tailwind
Boqii was established in Shanghai in 2008 as a community designed to provide a vertically integrated social platform for pet owners and lovers where they could share their experiences with their pets and learn how to better raise and care for them.
In 2014, Boqii launched its mobile app, Boqii Pet, the largest pet-focused online community in China in terms of registered users in 2019 and average MAUs according to Frost & Sullivan, which covers all major aspects of pets' life and offers pet products, services and content.
Currently, Boqii has 23 million registered users, including 3.5 million monthly active users. Boqii community has partnered with more than 860 key opinion leaders (KOLs) and boasted 334 million user interactions per month on average for the three months from April to June 2020.
In 2008, Boqii established an e-commerce platform, Boqii Mall. Boqii is redefining e-commerce for pet parents by providing an accessible, personalized and enjoyable shopping experience based on a deep understanding of our users and customers and their pets by leveraging extensive user interactions and transactional behaviors we have observed over the years. As of June 30, 2020, the company had built partnerships with over 570 brands while the number of available Stock Keeping Units (SKUs) has climbed to over 17,000.
In addition, Boqii launched its own brand Yoken (with around 1,300 SKUs) in 2015 and its premium brand Mocare in 2018 with compelling quality and prices. As of June 30, 2020, the company was offering customers access to 2,130 SKUs sold under its private brands, accounting for 11.9% of the total SKUs.
In 2015, Boqii expanded its offline sales channels and develop business with physical pet stores, and introduced our proprietary SaaS solutions which help offline pet stores digitalize, streamline and optimize supply chain management and in-store operations. By investing in PetDog, China's largest the largest pet store franchise and the largest training center for pet service professionals, Qingdao Shuangan Bio-technology Co., Ltd, a a leading pet food manufacturer in China, as well as several companies that are mainly engaged in the R&D and manufacturing of pharmaceuticals. Boqii has built a pet-focused platform covering the entire industry chain, including pharma R&D and manufacturing, animal breeding, private label, pet store franchise and training center for pet service professional.
Boqii has cooperated with over 15,000 physical pet stores and pet hospitals over 250 cities in China as of June 30, 2020, and helps brand partners significantly expand their reach in a cost-effective and coordinated manner, bringing a comprehensive catalog to pet parents across China.
Boqii disrupts the traditional pet retail and services in China by fostering an ecosystem that connects and empowers various participants along the entire pet value chain, including brands, manufacturers, physical pet stores and pet hospitals. Boqii empowers them with valuable data insights into user demands, effective content-driven marketing, comprehensive inventory management and supply chain capabilities, and reliable nationwide logistics network.
3. Disruptive Business Model Empowering the Entire Pet Value Chain
Boqii has posted steady growth in both income and GMV. The company's total net revenue reached RMB 804 million (approx. US$117.3 million) for the fiscal year ended March 31, 2019 and 770 million yuan (approx. US$109 million) for the fiscal year ended March 31, 2020. In the first quarter of the fiscal year 2021 (from April to June 2020), net revenue was RMB 238 million (approx. US$33.7 million), an increase of 26.2% compared with RMB 189 million(approx. US$27.6 million) in the same period of the prior fiscal year. In the Q1 of the fiscal year 2021, GMV also increased 56% year on year to RMB 554 million (approx. US$80.8 million).
For the fiscal year 2020, Boqii's EBITDA stood at RMB -113 million (approx. –US$16 million), with a margin of 14.7%, an improvement compared to that recorded for fiscal year 2019. During the Q1 of fiscal 2021 (from April to June 2020), the company's EBITDA was -35.43 million yuan (approx. –US$5.1 million) with the margin reduced to 14.9% from 18.6% for the same period of the prior fiscal year, reflecting the company's continuous efforts in strategic investments. The continued improvement in the EBITDA margin demonstrates the success of the business model of the pet-focused platform.
Looking forward, Boqii plans to continue investing in growing content, improving user experiences, and enriching a pet-focused ecosystem. Optimizing product mix and continuing to introduce more brands to onmi channels to strengthen and diversify product offerings catering to customers' demands and drive profitability. Boqii will continue to attract more users to subscribe for membership program and deepen their engagement. Furthermore, they will also continue to identify and pursue M&A and strategic transactions along the pet industry value chain, with a goal to diversify product and service offerings, enhance ecosystem, and drive long-term development of the entire pet industry in China.
With the IPO, Boqii is the largest company propelling the revolution for the pet industry to deliver compelling value propositions to their users and customers, their pets, small and medium pet businesses, and business partners.
Fosun RZ Capital Identifies IoT as the Major Key to an "Intelligent World"
BEIJING, Sept. 26, 2020 /PRNewswire/ — The IoT is the third technological revolution after computers and the Internet, connecting all surroundings in a shared environment to accomplish anthropomorphic perception and exchange of information. Cisco predicts that 50 billion IoT devices will be put into use by 2020, signaling the arrival of a fully intelligent era. By investing in RoboSense, a LiDAR solution provider with a foothold in IoT, and Yunding, an intelligent home platform using IoT technologies, Fosun RZ Capital helps industries become more digitalized faster pace to create a more accurate IoT.
"The Chinese IoT market is expected to witness significant growth with the CAGR of approximately 22.7% during the forecast period", according to the China IoT Market 2019-2025.(1) China made the "development of the Internet of Vehicles" a priority in 2017. Such action boosted the continuous innovation and improvement of AI and intelligent technology projects, one of which is auto-driving cars. LiDAR nowadays has become an indispensable sensor on most RoboTaxis, a leading product of auto-driving cars. RoboSense, invested by Fosun RZ Capital, seized the opportunity of the fast development of LiDAR, provides its LiDAR solutions for autonomous driving to many of the world's leading enterprises. On September 17, RoboSense worked with Alibaba, a global leader in information system technology, and helped its DAMO Academy launch its first driverless terminal product, "Xiaomanlv,"(2)(3) creating a new wave in the logistics robot market. In addition to facilitating large-scale commercial use for last-mile delivery and commercial scenarios, RoboSense will seize every opportunity to upgrade its technologies so that robots and AI can be put into more practical use.
Nowadays, the IoT has long become an essential indicator of a country's innovation capacity and industrial competitiveness. The explosive development of AI, 5G, IoT, along with the falling costs of core component accelerated the penetration of IoT. From keys to fingerprints, the changing forms of door lock signify the arrival of "intelligent life." Yunding has been carrying out technology innovation to offer the industry the most comprehensive intelligent lock detection solution. With the demand for rental apartments soaring, smart door locks have also become a necessity. Experiments prove that the "little black box," which is said to be able to unlock many electronic locks, cannot break Yunding's locks, even with a high level of electromagnetic pulse attack for 3 seconds, proving Loock locks are convenient and safe. As for apartment operation, intelligent technologies can reduce people's pressure on management while lowering operating costs. So far, Yunding has supplied products to more than 500 apartments, including over 80% of the top 100 apartment brands. Yunding also owns a 60% share in the intelligent lock market. Recently, Yunding has joined hands with industry leaders, including Xiaomi Security, Alibaba Cloud, Goodix, Silicon Labs, and Future Technology, to build an intelligent lock security laboratory to achieve information exchange among different brands. And to better serve the 8.5 million Yunding users. (4)
Fosun RZ Capital is vigorously exploring the IoT to create an innovative ecology for the technology industry. Research has shown that, by 2020, the digital world will capture 44 trillion gigabytes of data from the surroundings. In this contemporary digital world, innovative technologies provide data support and numerous interconnected devices for the IoT, changing people's lifestyles in all aspects. Fosun RZ Capital will continue to focus on technology investments to boost IoT development and collaborate with brilliant companies worldwide to empower and share growth.
Reference:
(1) "Chinese IoT Market Outlook Report 2019-2025 – ResearchAndMarkets.com." Yahoo! News, Yahoo!, 25 May 2020, news.yahoo.com/chinese-iot-market-outlook-report-130700402.html.
(2) Daily, National Business. [email protected] Launched Its First Robot Which Is Fittingly Named 'Little Donkey' as It Is Aimed for Logistic Purpose.The Robot Is Backed by AI and Autonomous Driving Technologies from Alibaba's DAMO Academy, and Will Be First Adopted in Alibaba's Cainiao Delivery Network. Pic.twitter.com/yHhw4D0GL4. Twitter, Twitter, 17 Sept. 2020, twitter.com/NBDPress/status/1306471868627517440.
(3) Tech, SCMP. "Alibaba Launches Logistics Robot for Last-Mile Deliveries to Lower Costs and as Pandemic Pushes Automation Https://T.co/itv4tchrOM." Twitter, Twitter, 17 Sept. 2020, twitter.com/SCMPTech/status/1306567843920719873.
(4) "Yunding Technologies." Yunding, yunding.cn/.
Association of Independent Mortgage Experts Partners with United Wholesale Mortgage and Home Point Financial to Introduce Small Business Grant Program for Minority and Woman Owned Independent Mortgage Brokerages
The Association of Independent Mortgage Experts (AIME) announces Spark, a grant program designed to provide opportunities for entrepreneurs in the wholesale mortgage industry. Spark will launch with initial funding of $2 million and feature two separate business grant programs " one for minorities and one for women with the specific goal to expand diversity, equity, and inclusion in the wholesale mortgage channel.
Spark will award grant amounts up to $50,000 to be used towards businesses expenses associated with opening a brokerage. The recipients will receive access to AIME resources and trainings along with mentorship from fellow broker owners in the AIME community to develop as successful business owners in the mortgage industry. The grant program will open applications on December 1, 2020, and collect eligible applications through January 31, 2021. Applicants will be required to fill out the eligibility questionnaire to identify details including the years of experience they have in the mortgage industry, geographic location of their future brokerage, and a business plan outlining their business goals.
AIME was founded with the core mission to grow the broker channel. This grant will be one of the cornerstones of that commitment to ultimately serve populations that are underrepresented in the mortgage industry and provide borrowers with more local, dedicated mortgage experts, said Katie Sweeney, Executive Vice President of Strategy at AIME. Spark is a part of AIMEs dedication to growing and educating mortgage professionals throughout their careers while providing borrowers with more local, dedicated mortgage experts.
Initial funding for the Spark grant programs will come from United Wholesale Mortgage and Home Points community foundation, which both committed $1 million each to expand opportunities for independent mortgage brokers and are dedicated to diversity and inclusion in the wholesale mortgage industry.
UWM is committed to the growth of the wholesale broker channel and providing the support brokers need to build their businesses said Mat Ishbia, President and CEO of United Wholesale Mortgage. Through Spark, AIME is giving a diverse group of professionals the motivation to make the leap to become an entrepreneur to make homeownership a reality for consumers in their local community.
Home Point Financial is proud to have Spark be the first recipient of $1 million dollars from our newly formed philanthropic community foundation. said Phil Shoemaker, President of Originations at Home Point Financial. We are passionate about expanding opportunities for people from all walks of life interested in participating in the mortgage industry, and confident in AIMEs ability to grow and diversify the broker channel through unique initiatives like Spark.
According to U.S. Census data, homeownership grew 3.8% from the previous year, which is unprecedented growth compared to previous years with flat or negative increases. Through more diverse representation in the channel, brokers are positioned to provide borrowers the best options for their home purchases.
About Association of Independent Mortgage Experts
The Association of Independent Mortgage Experts (AIME) is a non-profit, national trade membership association created exclusively for independent mortgage brokers. With over 40,000 members, AIME is committed to fostering an inclusive environment to support and protect independent mortgage brokers across the country to grow the wholesale mortgage channel. AIMEs vision is to contribute to the overall growth of broker market share to above 25% in 2020 and beyond.
For additional information regarding the benefits associated with an AIME membership visit www.AIMEGroup.com.
Kara Lester

[email protected]