Ricoh Introduces RICOH360 Projects to Dramatically Improve Efficiency in Sharing Immersive Views of Construction Site Projects among Stakeholders
AEC Companies Can Access Project Details from Anywhere at Any Time, Accelerate Project Completion, and Reduce Travel and Rework Costs
CAMPBELL, Calif., Jan. 13, 2021 — Ricoh, which helps companies and individuals transform the way they work and harness their collective knowledge, introduced today RICOH360 Projects. This new solution arms the Architecture, Engineering and Construction (AEC) industry with the ability to efficiently create and share immersive views of construction sites. RICOH360 Projects complements Ricoh's existing expertise in 360° image data services for business.
"RICOH360 Projects optimizes construction site workflow for workers both onsite and remote," said Yasuo Nishiyama, Director of New Business Development at Ricoh USA, Inc. "RICOH's THETA camera makes it easy to acquire 360° immersive images and the cloud-based RICOH360 reality capture and communication platform make it easy to upload, share, organize and collaborate."
RICOH360 Projects provides a means of creating, annotating and sharing immersive 360° views via a mobile app. From the planning phase through maintenance management, construction companies and designers in the AEC field can effortlessly share 360° capture locations on-site across multiple projects accessible from anywhere. These digitized sites better document progress with immersive 360° views from mobile and web browsers without the need for specialized software.
Project managers, foreman, safety managers, designers and any construction stakeholders including owners can now easily and quickly view what is happening from anywhere at any time, share ideas from experts worldwide, and accelerate project workflow by optimizing activities, avoiding costly mistakes and reducing rework. With the rapidly growing use of new technologies, contractors are seeing the immediate savings they can gain by collaborating with team leaders to plan, coordinate, control and monitor the project they are working on.
"With the AEC industry becoming increasingly competitive, unlocking efficiencies through a secure cloud platform that allows for immersive 360° images of physical spaces to be embedded automatically into a drawing by location and time makes documentation and navigation effortless," added Matt Boggs, Project Superintendent, Warwick Construction, a Houston, Texas-based nationally licensed retail general contractor. "Capturing the entire space helps build trust and credibility in an industry where reputation means everything."
A single 360° image can replace up to 10 regular photos, capturing the walls, ceiling and floor of a room with one single press of a button. Hence, the team can ensure they secure all images necessary for optimal site surveys, planning activities and spot inspections to complete the project efficiently and avoid reshoots.
Smart features within the RICOH360 Projects platform enable users to add notes to the 360° image. In addition, whether capturing images daily, weekly or monthly, with the TimeLine feature users can organize all progress in chronological order or compare before and after views side-by-side of the same jobsite during the development phase.
Starting at $50 per month, users will be able to capture and host up to 250 images. The only gear needed is the RICOH360 Projects app — available for iOS — and the user's Ricoh's THETA camera. A Teams feature allows users to invite members to the team, and assign and collaborate on a particular project with secured access control options.
RICOH360 Projects is changing the way individuals and teams approach construction jobsites with technology that anybody can use to create 360° immersive views instantly. Adopting this platform as a project manager, designer and owner, it can allow for unparalleled growth. From winning new business to reducing travel time and rework, and improving margins, data can be accessed anytime from anywhere leading to better predicted project outcomes.
To schedule a demo or receive more information, please contact us or visit our website.
About Ricoh Data Service Business
Ricoh is the leader in the development of high-quality immersive 360° cameras and platforms for prosumers and professionals to easily capture and share 360° views of physical spaces from a mobile app in minutes. Ricoh creates intuitive solutions that require no professional, technical or photography experience to create immersive digitized photo-realistic views of a physical environment. For more information, please visit here.
Media Contacts:
Tim Johnson or Valeria Carrillo UPRAISE Marketing + PR for RICOH360 Projects [email protected] Tim: +1 415.385.9537 Valeria: +1 708.606.3813
Photos accompanying this announcement are available at
https://www.globenewswire.com/NewsRoom/AttachmentNg/c5346d09-b2c3-43cd-9458-92bae80f7b83
https://www.globenewswire.com/NewsRoom/AttachmentNg/e5bbd489-9096-4899-8e26-5d83d1a516e8
https://www.globenewswire.com/NewsRoom/AttachmentNg/4dd6d1db-b815-4e3d-abe8-6fb5f143d2f2


Announcing Ricoh360 Projects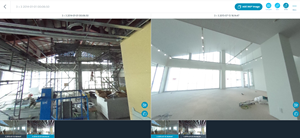 The Teams feature of RICOH360 Projects allows users to invite members to the team, and assign and collaborate on a particular project with secured access control options.
Announcing Ricoh360 Projects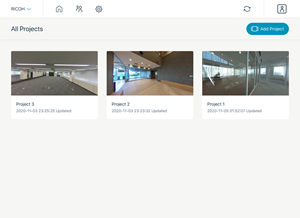 With RICOH360 Projects, a single 360° image can replace up to 10 regular photos, capturing the walls, ceiling and floor of a room with one single press of a button on the user's Ricoh THETA camera.
Announcing Ricoh360 Projects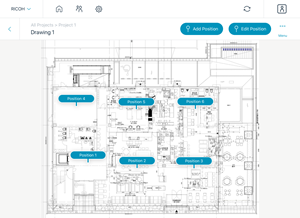 RICOH360 Projects enables project managers, foreman, safety managers, designers, owners and any construction stakeholders to instantly capture and embed a 360° photo to a drawing by location, making navigation seamless.
Millennials Now Saving More Money Than Their Parents According to Zip
SYDNEY, Feb. 27, 2021 /PRNewswire/ — Millennials are a diverse group, the youngest of which is turning 25 this year, while the oldest is nearing 40. In this stage of their lives, financial decisions are increasingly impacted by the fear they won't be able to achieve material goals. The worry is that they won't be able to meet key financial goals, such as buying property, paying back student debt, or saving for retirement.
The differing money-related behaviours of millennials compared to their parents have resulted in their ability to save more. By putting their money into savings accounts, exploring investment plans, and choosing smart financial technology services, millennials are setting the foundation for a strong financial future.
Faced with the risk of being unable to land their dream job, buy a house, or retire until much later in life than their parents did, millennials are choosing to delay homeownership, cutting back on alcohol, spending more on public transport and choosing interest-free payment options wherever possible.
One of the reasons why millennials favour interest-free, online services such as Zip is for their ability to help with budgeting. The millennial crowd are known to manage their finances closely with the help of new technology. Almost 1 in 3 millennials use online tools to track their spending and 7% make use of budgeting apps.
Millennials are also turning away from credit cards in favour of using Buy Now Pay Later apps to manage their finances responsibly, and as a cheaper alternative to credit cards. They also try not to incur interest through unpaid balances unless absolutely necessary, making interest-free BNPL providers a popular choice for this demographic.
Millennials have come of age during a time of economic disruption, technological change and accelerated globalisation. This has given them a set of behaviours and experiences vastly different from their parents. Their unique experiences will change the ways we buy and sell, forcing companies to examine how they do business now and into the future.
This press release was issued through 24-7PressRelease.com. For further information, visit http://www.24-7pressrelease.com.
View original content to download multimedia:http://www.prnewswire.com/news-releases/millennials-now-saving-more-money-than-their-parents-according-to-zip-301236400.html
SOURCE Zip
Unique French-English bilingual programme at the Canadian International School (CIS) expanding from August 2021
SINGAPORE – Media OutReach – 22 February 2021 – The Canadian International School (CIS) in Singapore is delighted to announce the expansion of its unique French-English bilingual programme at the Lakeside campus with the opening of a class in grade 1, 2 and 5 starting in August 2021. Going forward, the programme will now be available to students at its Lakeside campus from grade 1 through to grade 5.
"We are extremely excited about the programme's expansion as we are the only international school in Singapore to offer a French-English bilingual program fully aligned to the International Baccalaureate PYP framework, " says CIS Head of School Pete Corcoron. "We are delighted students can now take advantage and enjoy the programme's unique benefits for a longer period."
The decision to open up an additional class underscores CIS' reputation as one of the most experienced and trusted international schools in Singapore to offer bilingual programmes. In addition to CIS's French-English bilingual programme they also offer a Chinese-English bilingual programme for students in junior kindergarten to grade 6.
The French-English bilingual programme objective
To educate students to become bilingual, biliterate and bicultural in both French and English.
Key features of the French-English bilingual programme
Each class has two qualified teachers — one English speaker and one French speaker. Instruction is inquiry-based and fully aligned to the International Baccalaureate Primary Years Programme (IB PYP). Students have equal exposure to both languages — classes are in English one day and French the next.
CIS' teaching approach
All learning is done through inquiry. Wherever possible, CIS uses authentic materials (such as songs, stories, TV and websites) instead of textbooks, and engage students in active, hands-on activities like acting out plays, cooking and participating in quizzes. The school places a strong emphasis on creating authentic experiences where learning mirrors real-life activities. CIS don't do any translating. All learning is done through immersion.
Who can enrol?
While language requirements do apply, CIS welcomes students from all backgrounds. Some students are French native-speakers while others have been educated in a French-speaking school or have a strong connection and passion for the French language.
Nexstgo comprehensively enhances its range of NEXSTMALL BIZ business solutions
Giving impetus to the development of SMEs with digital strategies to maintain their competitiveness under the 'new normal'
HONG KONG SAR – Media OutReach – 22 February 2021 – As a developer and service provider of innovative digital and technology products, Nexstgo provides PCs, loT innovations, Artificial Intelligence application solutions, Information Technology solutions and more. Stepping into the new year, the "new normal" commercial environment continues to affect business IT purchasing decisions. In order to help SMEs be successful in their digital transformation and adapt to the new reality of remote working, Nexstgo has enhanced its business solutions available through the NEXSTMALL BIZ platform to provide a more comprehensive technology application strategy focusing on the business and commercial field. These include one-stop professional IT services, remote conferencing and VPN security systems, together with a wide range of branded NEXSTGO, VAIO and AVITA mobile computing products. Nexstgo ensures enterprises of any size and industry can find the most suitable software and hardware solutions on NEXSTMALL BIZ, helping businesses maintain the strongest performance under the continuously transforming business environment during the new year.
For more information on NEXSTMALL BIZ business solutions and exclusive offers for corporate clients, please visit:
https://www.nexstmall.com/collections/nexstmall-business-solution
Comprehensively monitoring the network security of customers, providing the most robust backing of IT consulting services at any time
With the routinization of "new normal" working practices, remote-work, WFH, online and cloud-based processes have become ubiquitous. Nexstgo has launched technological solutions specifically for network security management, including the installation of bank-level encryption software by Norton VPN for customers in business areas that require remote-work with a high level of integrated protection. When customers access the Internet on public Wi-Fi hotspots, these systems provide safe and effective online privacy. With the Veeam data encryption backup system, customers can work in any environment confidently. To enhance provision of security technology strategies, the company is also launching further products on NEXSTMALL BIZ, including the latest Targus Docking Station, which supports multiple USB interfaces and screen configurations; Targus Privacy Screen Filter, designed to protect high-value information; and Targus Security Cable Lock that locks the connection end of the transmission line to protect valuable resources on the device. Corporate clients who purchase designated VAIO notebooks on NEXSTMALL BIZ will also get the above-mentioned products and other valuable accessories designed to protect their business privacy. This enables customers to experience the most secure workflows, ensuring business privacy of the whole organization in the era of digital commerce.
As a strategic partner to SMEs, Nexstgo's elite team also provides customers with professional IT support and technology operation consulting services, helping companies confidently achieve digital transformation and adapt to the "new normal". These supporting services undertaken by the professional specialist team handle inquiries regarding computer products and software systems, and provide product management and technical support. Customers who purchase any NEXSTGO or VAIO laptop on NEXSTMALL BIZ with a subscription to a one-month IT support service will receive one-time free Data Migration support, allowing corporate clients worry-free activation of new computer equipment without affecting daily operations. Customers benefit from the strongest backing brought by the Nexstgo team whenever they need it, for peace-of-mind and smooth business operations ensuring productivity and performance.
Up-to-date video conferencing and mobile communication solutions: easily connect with customers online, anytime and anywhere
Understanding that many companies and employees have adapted to working at home or working without a fixed workplace, Nexstgo provides online and video conference software and hardware; such as NEXSTGO laptop products with dedicated functionality for online meetings equipped with a high-quality Dolby voice system, and Artificial Intelligence camera lens Huddly-IQ designed for remote video conferencing, etc. This offering provides the most accurate facial recognition and the clearest sound and picture performance, helping customers complete meetings more productively. NEXSTMALL BIZ also offers combination packages of software/hardware available at discounted rates. For example, customers can redeem a Huddly-IQ lens at a discounted price when purchasing a designated VAIO laptop; get 3-year on-site warranty and Jabra headset for free when purchasing a NEXSTGO SU03 laptop, a conference-specific model with FHD IR webcam and Dolby ATMOS. The choice of different combinations of software and hardware help managers select the most effective process strategies according to their business needs.
Nexstgo recognizes that companies must be able to achieve instant interaction and clarity of communication with customers as a key to being competitive. Therefore, Nexstgo has collaborated with outstanding customer service cloud platforms to launch cooperative business solutions. For example, corporate clients who buy any NEXSTGO or VAIO laptop on NEXSTMALL BIZ can enjoy a free service trial of customer interaction at Maaiiconnect platform, including free conversations with end customers on its platform for up to 5000 minutes and real-time web conversations. The package helps companies of all sizes to deliver excellent customer service, and to keep pace with fast-changing business environments. By taking advantage of these solutions and transforming into an e-commerce business – with the realities of the 'new normal' replacing traditional face-to-face service – companies can greatly increase their revenues, productivity and cost management performance.
About Nexstgo Company Limited
Established in 2016, Nexstgo Company Limited was co-founded by Mr. Wilson Leung, Chairman & CEO, Alco Holdings Limited (SEHK: 0328), and Mr. Alex Chung, out of a shared passion and pursuit of quality tech-innovation. Nexstgo is committed to bringing new revolutionary experiences in technology through introducing a wide product range, which includes PC, Smart home, IoT, artificial intelligence and corporate solutions. Nexstgo is growing steadily in the Asia Pacific region. In August 2016, its Hong Kong headquarters and Taiwan Design Centre were set up. In just four years, the company has expanded its business to 22 areas, and is fully committed to the development of the Tech Market. In June 2018, Nexstgo was authorized by VAIO Corporation to participate in the production, sales, marketing and after-sales services of VAIO notebook products in Asia, covering markets such as Hong Kong, Taiwan, Macau, Malaysia and Singapore.