Our website publishes news, press releases, opinion and advertorials on various financial organizations, products and services which are commissioned from various Companies, Organizations, PR agencies, Bloggers etc. These commissioned articles are commercial in nature. This is not to be considered as financial advice and should be considered only for information purposes. It does not reflect the views or opinion of our website and is not to be considered an endorsement or a recommendation. We cannot guarantee the accuracy or applicability of any information provided with respect to your individual or personal circumstances. Please seek Professional advice from a qualified professional before making any financial decisions. We link to various third-party websites, affiliate sales networks, and to our advertising partners websites. When you view or click on certain links available on our articles, our partners may compensate us for displaying the content to you or make a purchase or fill a form. This will not incur any additional charges to you. To make things simpler for you to identity or distinguish advertised or sponsored articles or links, you may consider all articles or links hosted on our site as a commercial article placement. We will not be responsible for any loss you may suffer as a result of any omission or inaccuracy on the website.
Nidec Announces the Status of Own Share Repurchase
KYOTO, Japan, Feb. 01, 2021 — Nidec Corporation (TSE: 6594; OTC US: NJDCY) (the "Company") today announced the status of the Company's own share repurchase under its ongoing repurchase plan resolved at a meeting of the Board of Directors held on January 25, 2021, pursuant to Article 459, Paragraph 1, Item 1 of the Company Law of Japan.
Details are as follows:
Details of Share Repurchase   1. Period of own share repurchase: From January 26, 2021 through January 31, 2021 2. Class of shares: Common stock 3. Number of own shares repurchased: 0 4. Total repurchase amount: 0 yen
Note: The above repurchase information has been prepared on the basis of trade date.
Reference A) The following details were resolved by the Company's Board of Directors on January 25, 2021: 1. Class of shares: Common stock 2. Total number of shares that may be repurchased: Up to 4,000,000 shares  (0.68% of total number of shares issued, excluding treasury stock) 3. Total repurchasable amount: 50 billion yen 4. Period of repurchase: From January 26, 2021 through January 25, 2022
B) Total number and yen amount of own shares repurchased from January 26, 2021 through January 31, 2021, pursuant to the Board of Directors resolution above: 1. Total number of own shares repurchased: 0 2. Total repurchase amount: 0 yen              
Contact:
 
Masahiro Nagayasu
 
General Manager
 
Investor Relations
 
+81-75-935-6140
 
ir@nidec.com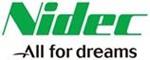 Newsletters with Secrets & Analysis. Subscribe Now