MacroGenics Announces Presentation of MGD019 Phase 1 Data at the ESMO Virtual Congress 2020
MGD019 well-tolerated with early signals of activity in advanced solid tumors not typically responsive to checkpoint inhibition
Recommended Phase 2 dose established for MSS CRC, NSCLC expansion cohorts
Presentation is available on-demand as part of the ESMO Virtual Congress 2020 
ROCKVILLE, MD, Sept. 20, 2020 —
MacroGenics, Inc. (NASDAQ: MGNX), a clinical-stage biopharmaceutical company focused on discovering and developing innovative monoclonal antibody-based therapeutics for the treatment of cancer, today announced clinical data from the dose escalation portion of a Phase 1 clinical trial of MGD019. The proffered paper session titled, "A Phase 1, First-in-Human, Open-Label, Dose Escalation Study of MGD019, an Investigational Bispecific PD-1 × CTLA-4 DART® Molecule in Patients with Advanced Solid Tumors," was presented orally at the European Society for Medical Oncology (ESMO) Virtual Congress 2020 on September 20, 2020, by Dr. Manish R. Sharma, Associate Director of Clinical Research at START Midwest in Grand Rapids, Michigan.
MGD019, a bispecific PD-1 × CTLA-4 DART molecule, was designed to enhance CTLA-4 blockade on dual-expressing, tumor-infiltrating lymphocytes compared to a PD-1/CTLA-4 monoclonal antibody (mAb) combination therapy, while maintaining maximal PD-1 blockade on all PD-1-expressing cells. 
Forty-three patients were enrolled in the Phase 1 dose escalation study of MGD019 within a dose range of 0.03 – 10.0 mg/kg, administered every three weeks initially, in a population of heavily pre-treated patients representing a broad range of different types (23) of solid tumors. There were no dose-limiting toxicities (DLTs). A total of 28 patients were treated at doses ≥ 3.0 mg/kg administered every three weeks initially. MGD019 was well-tolerated in patients who received less than 10 mg/kg; the most common treatment-related adverse events over this dosing range were pruritus (23.3%), arthralgia (18.6%), fatigue (18.6%), rash (18.6%), nausea (16.3%) and infusion-related reaction (16.3%). Several Grade 3 adverse events were observed at the 10.0 mg/kg level; however, none were considered dose limiting.
In this study, sustained peripheral PD-1 blockade was evident at doses ≥ 1.0 mg/kg.  In addition, dose-dependent upregulation of the inducible costimulator (ICOS) molecule was evident in treated patients, including those who responded to MGD019 therapy.  This is consistent with the previously reported observation that anti-CTLA-4 therapy increases the frequency of CD4 T cells expressing the ICOS molecule.1
Of the 18 evaluable patients who received doses ≥ 3.0 mg/kg as of the July 21, 2020 cut-off date, four objective responses have been reported in this trial, including a confirmed complete response in metastatic castration-resistant prostate cancer (mCRPC), confirmed partial responses in microsatellite stable colorectal cancer (MSS CRC) and metastatic type AB thymoma, and an unconfirmed partial response in serous fallopian tube carcinoma.
"We are especially encouraged by the evidence of anti-tumor activity in patients treated with MGD019 who have cancers typically unresponsive to checkpoint inhibition. In addition, we are very pleased that MGD019 was well tolerated," said Scott Koenig, M.D., Ph.D., President and CEO of MacroGenics. "Based on the results presented today, we plan to expand the study initially in patients with MSS CRC and checkpoint-naïve non-small cell lung cancer at the recommended Phase 2 dose of 6.0 mg/kg."
These results are available on-demand as part of the ESMO Virtual Congress 2020 Proffered Paper – Investigational Immunotherapy session on September 20, 2020 (Presentation # 1020O). In addition, Dr. Sharma's slides can be accessed under "Events & Presentations" in the Investor Relations section of MacroGenics' website at http://ir.macrogenics.com/events.cfm.
About MGD019
MGD019 is an investigational bispecific DART molecule that was designed to enable co-blockade of two immune checkpoint molecules co-expressed on T cells, PD-1 and CTLA-4.
About MacroGenics, Inc.
MacroGenics is a clinical-stage biopharmaceutical company focused on discovering and developing innovative monoclonal antibody-based therapeutics for the treatment of cancer. The Company generates its pipeline of product candidates primarily from its proprietary suite of next-generation antibody-based technology platforms, which have applicability across broad therapeutic domains. For more information, please see the Company's website at www.macrogenics.com. MacroGenics and the MacroGenics logo are trademarks or registered trademarks of MacroGenics, Inc.
Cautionary Note on Forward-Looking Statements
Any statements in this press release about future expectations, plans and prospects for the Company, including statements about the Company's strategy, future operations, clinical development of the Company's therapeutic candidates, milestone or opt-in payments from the Company's collaborators, the Company's anticipated milestones and future expectations and plans and prospects for the Company and other statements containing the words "subject to", "believe", "anticipate", "plan", "expect", "intend", "estimate", "project", "may", "will", "should", "would", "could", "can", the negatives thereof, variations thereon and similar expressions, or by discussions of strategy constitute forward-looking statements within the meaning of Section 27A of the Securities Act of 1933 and Section 21E of the Securities Exchange Act of 1934. Actual results may differ materially from those indicated by such forward-looking statements as a result of various important factors, including: the uncertainties inherent in the initiation and enrollment of future clinical trials, expectations of expanding ongoing clinical trials, availability and timing of data from ongoing clinical trials, expectations for the timing and steps required in the regulatory review process, expectations for regulatory approvals, the impact of competitive products, our ability to enter into agreements with strategic partners and other matters that could affect the availability or commercial potential of the Company's product candidates, business or economic disruptions due to catastrophes or other events, including natural disasters or public health crises such as the novel coronavirus (referred to as COVID-19), and other risks described in the Company's filings with the Securities and Exchange Commission. In addition, the forward-looking statements included in this press release represent the Company's views only as of the date hereof. The Company anticipates that subsequent events and developments will cause the Company's views to change. However, while the Company may elect to update these forward-looking statements at some point in the future, the Company specifically disclaims any obligation to do so, except as may be required by law. These forward-looking statements should not be relied upon as representing the Company's views as of any date subsequent to the date hereof.
1Cancer Immunol Res. 2013 Oct; 1(4): 229–234.
CONTACT:    Jim Karrels, Senior Vice President, CFO  MacroGenics, Inc.  1-301-251-5172, [email protected]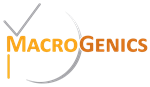 LiveRamp to Discuss Second Quarter Results
LiveRamp (NYSE: RAMP), the leading global data connectivity platform, today announced that its fiscal year 2021 second quarter earnings release is expected to be issued on Monday, November 9, after the financial markets close. A conference call will be held at 1:30 p.m. PT the same day to discuss the results.
Please register in advance of the conference, using this link. It will automatically direct you to the registration page for the "LiveRamp FY21 Second Quarter Earnings Call" where you may fill in your details to RSVP. If it requires you to enter a participant conference ID, please enter 9285847. Upon registering, you will be provided with a participant dial-in number, passcode and unique registrant ID.
In the 10 minutes prior to the call start time, you may use the conference access information (including dial in number(s), direct event passcode and registrant ID) provided in the confirmation email received at the point of registering.
This call will also be webcast live and accessible to all interested parties through the Investor Relations website.
To automatically receive LiveRamp financial news by email, please visit the companys Investor Relations website and subscribe to email alerts.
About LiveRamp
LiveRamp is the leading data connectivity platform for the safe and effective use of data. Powered by core identity capabilities and an unparalleled network, LiveRamp enables companies and their partners to better connect, control, and activate data to transform customer experiences and generate more valuable business outcomes. LiveRamps fully interoperable and neutral infrastructure delivers end-to-end addressability for the worlds top brands, agencies, and publishers. For more information, visit www.LiveRamp.com.
Lauren Dillard

LiveRamp Investor Relations

[email protected]

ERAMP
Digital Media Solutions, Inc. Announces Third Quarter Fiscal 2020 Earnings Release Date, Conference Call and Webcast
Digital Media Solutions, Inc. (NYSE: DMS), an innovative global solutions provider of digital performance advertising and a connection point between digital advertising clients and their prospective customers, will release its third quarter fiscal 2020 results after the U.S. stock market closes on Tuesday, November 10, 2020. The Company will hold a conference call to discuss results at 4:30 p.m. (Eastern Time) that day.
The U.S. toll free dial-in for the conference call is 1-833-772-0374, and the international dial-in number is 1-236-738-2220. The Conference ID is 9672315. A live webcast of the conference call will be available on the investor relations page of the company's website at https://investors.digitalmediasolutions.com.
A replay will be available after the conclusion of the call on November 10, 2020 through November 17, 2020. The U.S. toll-free replay dial-in number is 1-800-585-8367, and the international replay dial-in number is 1-416-621-4642. The replay passcode is 9672315.
About Digital Media Solutions
Digital Media Solutions, Inc. (NYSE: DMS) is an innovative global solutions provider of digital performance advertising and a connection point between digital advertising clients and their prospective customers. The DMS first-party data asset, proprietary advertising technology, significant proprietary media distribution and data-driven processes help digital advertising clients de-risk their advertising spend while scaling their customer bases. Learn more at https://digitalmediasolutions.com.
Investor Contact

Edward Parker

(646) 677-1864

[email protected]
Media Contact

Jack Murphy

(646) 677-1834

[email protected]
TCF Financial Corp. CEO Craig R. Dahl to Retire
TCF Financial Corporation on Monday announced Craig R. Dahl will retire, effective Tuesday, Oct. 27, following the extraordinarily successful integration between TCF Bank and Chemical Bank, a merger Dahl helped lead. The TCF Financial Corporation board of directors elected Vice Chairman David T. Provost as TCF Financial Corporation chief executive officer and elected Thomas C. Shafer to the board of TCF Financial Corporation as vice chairman and CEO of TCF National Bank. Both Shafer and Provost will report to Executive Chairman Gary Torgow.
Michael S. Jones, currently executive vice president, regional banking, will become president and chief operating officer of TCF Bank, reporting to Shafer.
Craigs leadership has been instrumental in getting TCF to the point we are today. He has guided TCF through a successful integration program and has worked tirelessly with our teams to build many of our businesses from the ground up over the past 20 years. His passion and dedication have helped to guide the One TCF culture and the strong bench strength of talent we benefit from are a testament to his leadership. We congratulate Craig on a tremendous career and thank him for his many contributions. All of us at TCF are eternally grateful for his leadership, Torgow said.
Dahl has spent 21 years with TCF and was named president and CEO of legacy TCF in 2016. Upon the merger of equals in 2019, he became president and CEO of TCF.
I am proud of all of our accomplishments over the past year and the momentum that TCF has today. One of the benefits of our merger of equals is the great talent that rises to the top. These leaders are ready to assume their roles and run the business, Dahl said. I would like to extend my appreciation to the Executive Leadership team and Gary for his partnership as we have worked together to integrate the operations and cultures of two banks into One TCF. I am grateful for the opportunities and experiences Ive had with this great institution.
Provost served as president and chief executive officer of Chemical Financial Corporation from June 2017 to August 2019, and vice chairman of TCF Financial Corporation since August 2019. Shafer served as vice chairman and a director of Chemical Financial Corporation until August 2019, and has served as president and chief operating officer of TCF Bank since August 2019.
Daves and Toms commitment to our team members, customers and communities sets us on a trajectory for monumental success in the years ahead, Torgow said. Dave and Tom have worked well together in leading our company since the first days of Talmer Bank, Chemical Bank and through the TCF merger. This is a natural time to implement our succession plan.
As a purpose-driven company passionate about building stronger individuals, customers and communities, I am grateful for the opportunity to lead this bank and our dedicated team members. The banking industry is changing dramatically, accelerated by the pandemic, and I am confident that together, we will take TCF to new heights, Shafer said.
Since the merger, Jones has served as executive vice president of regional banking, responsible for retail banking, consumer lending, small business banking, middle market and regional commercial banking, wealth management, treasury management, municipal banking, mortgages and home lending. Previously, he was executive vice president, consumer banking of legacy TCF, and previously served as its chief financial officer.
Mike is a wonderful leader and plays a key role in the executive leadership of the bank, Torgow said.
As previously announced last year, effective Oct. 1, 2020, Brian Maass succeeded Dennis Klaeser as chief financial officer. Maass will report to Shafer. In addition, R. Patricia Kelly, Chris McComish and Daniel W. Terpsma have been elevated to the TCF Bank executive leadership team and will report to Jones.
About TCF: TCF Financial Corporation (NASDAQ: TCF) is a Detroit, Michigan-based financial holding company with $48 billion in total assets at September 30, 2020 and a top 10 deposit market share in the Midwest. TCFs primary banking subsidiary, TCF National Bank, is a premier Midwest bank offering consumer and commercial banking, trust and wealth management, and specialty leasing and lending products and services to consumers, small businesses and commercial clients. TCF has approximately 475 banking centers primarily located in Michigan, Illinois and Minnesota with additional locations in Colorado, Ohio, South Dakota and Wisconsin. TCF also conducts business across all 50 states and Canada through its specialty lending and leasing businesses. To learn more about TCF, visit tcfbank.com.
Click here to subscribe to news release email alerts for TCF Financial Corporation.
Source: TCF Financial Corporation
TCF Press Contact:

Randi Berris (Media)

[email protected]

(248) 608-5239
Timothy Sedabres (Investors)

[email protected] (Investors)

(952) 745-2766