Our website publishes news, press releases, opinion and advertorials on various financial organizations, products and services which are commissioned from various Companies, Organizations, PR agencies, Bloggers etc. These commissioned articles are commercial in nature. This is not to be considered as financial advice and should be considered only for information purposes. It does not reflect the views or opinion of our website and is not to be considered an endorsement or a recommendation. We cannot guarantee the accuracy or applicability of any information provided with respect to your individual or personal circumstances. Please seek Professional advice from a qualified professional before making any financial decisions. We link to various third-party websites, affiliate sales networks, and to our advertising partners websites. When you view or click on certain links available on our articles, our partners may compensate us for displaying the content to you or make a purchase or fill a form. This will not incur any additional charges to you. To make things simpler for you to identity or distinguish advertised or sponsored articles or links, you may consider all articles or links hosted on our site as a commercial article placement. We will not be responsible for any loss you may suffer as a result of any omission or inaccuracy on the website.
DEADLINE ALERT – Bronstein, Gewirtz & Grossman, LLC Reminds Investors With Over $100K in Losses of Class Action Against Tivity Health, Inc.  (TVTY) & Lead Plaintiff Deadline: January 19, 2018
NEW YORK, Feb. 29, 2020 — Attorney Advertising — Bronstein, Gewirtz & Grossman, LLC reminds investors that a class action lawsuit has been filed against Tivity Health, Inc. ("Tivity" or the "Company") (NASDAQ: TVTY) and certain of its officers, on behalf of shareholders who purchased Tivity securities between February 24, 2017, and November 3, 2017, both dates inclusive, (the "Class Period"). Such investors are encouraged to join this case by visiting the firm's site: https://www.bgandg.com/tvty.
This class action seeks to recover damages against Defendants for alleged violations of the federal securities laws under the Securities Exchange Act of 1934.
The complaint alleges that throughout the class period Defendants issued materially false and/or misleading statements and/or failed to disclose that: (1) Tivity was aware that its customer United Healthcare, Inc. planned to expand its fitness benefit to seniors, (2) the abovementioned expansion would represent direct competition to Tivity's core program SilverSneaker, and (3) consequently, Tivity's financial statements, as well as Defendants' statements about the Company's business, operations, and prospects, were false and misleading and/or lacked a reasonable basis.
A class action lawsuit has already been filed. If you wish to review a copy of the Complaint you can visit the firm's site: https://www.bgandg.com/tvty or you may contact Peretz Bronstein, Esq. or his Investor Relations Analyst, Yael Hurwitz of Bronstein, Gewirtz & Grossman, LLC at 212-697-6484. If you suffered a loss in Tivity you have until January 19, 2018 to request that the Court appoint you as lead plaintiff.  Your ability to share in any recovery doesn't require that you serve as a lead plaintiff.
Bronstein, Gewirtz & Grossman, LLC is a corporate litigation boutique.  Our primary expertise is the aggressive pursuit of litigation claims on behalf of our clients.  In addition to representing institutions and other investor plaintiffs in class action security litigation, the firm's expertise includes general corporate and commercial litigation, as well as securities arbitration.   Attorney advertising. Prior results do not guarantee similar outcomes.
Contact: Bronstein, Gewirtz & Grossman, LLC Peretz Bronstein or Yael Hurwitz 212-697-6484 | info@bgandg.com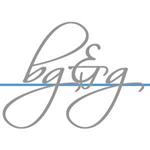 Newsletters with Secrets & Analysis. Subscribe Now