ZOSANO PHARMA ALERT: Bragar Eagel & Squire, P.C. is Investigating Zosano Pharma Corp. on Behalf of Zosano Stockholders and Encourages Investors to Contact the Firm
NEW YORK, Oct. 23, 2020 — Bragar Eagel & Squire, P.C., a nationally recognized shareholder rights law firm, is investigating potential claims against Zosano Pharma Corp. (NASDAQ: ZSAN) on behalf of Zosano stockholders. Our investigation concerns whether Zosano has violated the federal securities laws and/or engaged in other unlawful business practices.
Click here to participate in the action.
On September 30, 2020, Zosano Pharma Corp. stunned the market when it announced that it had received "a discipline review letter (DRL) from the U.S. Food and Drug Administration" in connection with Zosano's new drug application for Qtrypta™. Per Zosano's announcement, the FDA "raised questions regarding unexpected high plasma concentrations of zolmitriptan observed in five study subjects from two pharmacokinetic studies and how the data from these subjects affect the overall clinical pharmacology section of the application." The FDA further "raised questions regarding differences in zolmitriptan exposures observed between subjects receiving different lots of Qtrypta in the company's clinical trials." 
On this news, the price of Zosano stock fell approximately 57%, to close at just $.70 per share on October 1, 2020.
Then on October 21, 2020, Zosano announced that it had received a Complete Response Letter from the FDA, in which the FDA recommended that Zosano conduct a repeat bioequivalence study between three of the lots used during development.
On this news, Zosano's stock price fell another 27%, to close at just $0.4441 per share.
If you purchased or otherwise acquired Zosano Pharma shares and suffered a loss, are a long-term stockholder, have information, would like to learn more about these claims, or have any questions concerning this announcement or your rights or interests with respect to these matters, please contact Brandon Walker, Melissa Fortunato, or Marion Passmore by email at [email protected], or telephone at (212) 355-4648, or by filling out this contact form. There is no cost or obligation to you.
About Bragar Eagel & Squire, P.C.: Bragar Eagel & Squire, P.C. is a nationally recognized law firm with offices in New York and California. The firm represents individual and institutional investors in commercial, securities, derivative, and other complex litigation in state and federal courts across the country. For more information about the firm, please visit www.bespc.com. Attorney advertising. Prior results do not guarantee similar outcomes.
Contact Information: Bragar Eagel & Squire, P.C. Brandon Walker, Esq. Melissa Fortunato, Esq. Marion Passmore, Esq. (212) 355-4648 [email protected] www.bespc.com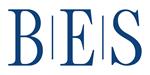 Takeda Completes Sale of Select OTC and Non-Core Assets to Celltrion in Asia Pacific
Takeda Pharmaceutical Company Limited (TSE:4502/NYSE:TAK) (Takeda) today announced the completion of its previously-announced sale of a portfolio of select products to Celltrion Inc. (Celltrion) for a total value of $278 million USD inclusive of milestone payments. The portfolio includes 18 pharmaceutical products and over-the-counter (OTC) products sold in Asia Pacific, which is part of Takedas Growth & Emerging Markets Business Unit. This divestment agreement was first announced in June 2020.
The divested portfolio includes pharmaceutical products and OTC products in the Cardiovascular, Diabetes and General Medicine therapeutic areas, sold in Australia, Hong Kong, Macau, Malaysia, Philippines, Singapore, South Korea, Taiwan and Thailand. The products, while addressing key patient needs in these countries and territories, are outside of the business areas Takeda has chosen as core to its global long-term growth. As part of the deal, Takeda will continue to manufacture the portfolio of divested products and supply them to Celltrion under a manufacturing and supply agreement.
Takeda intends to use the proceeds from the sale to reduce its debt and accelerate deleveraging towards its target of 2x net debt/adjusted EBITDA within Fiscal Years 2021"2023.
Takeda has exceeded its $10 billion non-core asset divestiture target and has announced 10 deals since January 2019 to date for a total aggregate value of up to ~$11.3 billion, including agreements to divest:
Takeda Consumer Healthcare Company Limited to Oscar A-Co KK, a company controlled by funds managed by The Blackstone Group Inc. and its affiliates for a¯total value of approximately JPY 242.0 billion ($2.3 billion USD).
Other non-core portfolio assets within the Growth & Emerging Markets Business Unit, totaling ~$1.7 billion* with three separate buyers.
Select OTC and non-core assets in Europe to Orifarm for approximately $670 million.
Non-core assets in Europe and Canada to Cheplapharm for approximately $562 million.
The TachoSil Fibrin Sealant Patch to Corza Health, Inc. for approximately '¬350 million.
Transactions still pending are expected to close by March 31, 2021, subject to customary legal and regulatory closing conditions.
* Including an agreement for $825 million with Hypera S.A. for select non-core products in Latin America which remains subject to close.
About Takeda Pharmaceutical Company Limited
Takeda Pharmaceutical Company Limited (TSE:4502/NYSE:TAK) is a global, values-based, R&D-driven biopharmaceutical leader headquartered in Japan, committed to bringing Better Health and a Brighter Future to patients by translating science into highly-innovative medicines. Takeda focuses its R&D efforts on four therapeutic areas: Oncology, Rare Diseases, Neuroscience, and Gastroenterology (GI). We also make targeted R&D investments in Plasma-Derived Therapies and Vaccines. We are focusing on developing highly innovative medicines that contribute to making a difference in people's lives by advancing the frontier of new treatment options and leveraging our enhanced collaborative R&D engine and capabilities to create a robust, modality-diverse pipeline. Our employees are committed to improving quality of life for patients and to working with our partners in health care in approximately 80 countries.
For more information, visit https://www.takeda.com.
Important Notice
For the purposes of this notice, press release means this document, any oral presentation, any question and answer session and any written or oral material discussed or distributed by Takeda Pharmaceutical Company Limited (Takeda) regarding this release. This press release (including any oral briefing and any question-and-answer in connection with it) is not intended to, and does not constitute, represent or form part of any offer, invitation or solicitation of any offer to purchase, otherwise acquire, subscribe for, exchange, sell or otherwise dispose of, any securities or the solicitation of any vote or approval in any jurisdiction. No shares or other securities are being offered to the public by means of this press release. No offering of securities shall be made in the United States except pursuant to registration under the U.S. Securities Act of 1933, as amended, or an exemption therefrom. This press release is being given (together with any further information which may be provided to the recipient) on the condition that it is for use by the recipient for information purposes only (and not for the evaluation of any investment, acquisition, disposal or any other transaction). Any failure to comply with these restrictions may constitute a violation of applicable securities laws.
The companies in which Takeda directly and indirectly owns investments are separate entities. In this press release, Takeda is sometimes used for convenience where references are made to Takeda and its subsidiaries in general. Likewise, the words we, us and our are also used to refer to subsidiaries in general or to those who work for them. These expressions are also used where no useful purpose is served by identifying the particular company or companies.
Forward-Looking Statements
This press release and any materials distributed in connection with this press release may contain forward-looking statements, beliefs or opinions regarding Takedas future business, future position and results of operations, including estimates, forecasts, targets and plans for Takeda. Without limitation, forward-looking statements often include words such as targets, plans, believes, hopes, continues, expects, aims, intends, ensures, will, may, should, would, could anticipates, estimates, projects or similar expressions or the negative thereof. These forward-looking statements are based on assumptions about many important factors, including the following, which could cause actual results to differ materially from those expressed or implied by the forward-looking statements: the economic circumstances surrounding Takedas global business, including general economic conditions in Japan and the United States; competitive pressures and developments; changes to applicable laws and regulations; the success of or failure of product development programs; decisions of regulatory authorities and the timing thereof; fluctuations in interest and currency exchange rates; claims or concerns regarding the safety or efficacy of marketed products or product candidates; the impact of health crises, like the novel coronavirus pandemic, on Takeda and its customers and suppliers, including foreign governments in countries in which Takeda operates, or on other facets of its business; the timing and impact of post-merger integration efforts with acquired companies; the ability to divest assets that are not core to Takedas operations and the timing of any such divestment(s); and other factors identified in Takedas most recent Annual Report on Form 20-F and Takedas other reports filed with the U.S. Securities and Exchange Commission, available on Takedas website at: https://www.takeda.com/investors/reports/sec-filings/ or at www.sec.gov. Takeda does not undertake to update any of the forward-looking statements contained in this press release or any other forward-looking statements it may make, except as required by law or stock exchange rule. Past performance is not an indicator of future results and the results or statements of Takeda in this press release may not be indicative of, and are not an estimate, forecast, guarantee or projection of Takedas future results.
Japanese Media

Kazumi Kobayashi

[email protected]

+81 (0) 3-3278-2095
Media outside Japan

Justine Grosvenor

[email protected]

+1 872 226 6701
Investor Relations Contact:

Christopher O'Reilly

[email protected]

+81 (0) 3-3278-2306
Celltrion Completes Acquisition of Primary Care (PC) Product Assets for Asia Pacific Markets from Takeda Pharmaceutical Company Limited
Celltrion (KRX:068270) has completed the acquisition of select primary care assets from Takeda Pharmaceutical Company Limited (Takeda) in Asia Pacific, igniting efforts to strengthen its R&D capability in the global small molecule pharmaceuticals business.
In June, the firms announced an agreement under which Celltrion would acquire 18 "Primary Care" product assets in the Asia Pacific area for a total of USD 278 million inclusive of milestone payments from Takeda. Celltrion proceeded with the acquisition process through its newly established subsidiary in Singapore, "Celltrion Asia Pacific Pte, Ltd."1 ("Celltrion APAC").
Upon completion of the acquisition, Celltrion APAC will assume the ownership of the rights to patents, trademarks, and sales of 18 products sold in 9 markets including South Korea, Thailand, Taiwan, Hong Kong, Macau, the Philippines, Singapore, Malaysia, and Australia.
The 18 products include prescription medicines such as Nesina (diabetes), Actos (diabetes), and Edarbi (hypertension) which were developed for global market, as well as OTC (Over-the-counter) products well known to consumers such as Whituben (cold remedy). Nesina and Edarbi in particular are expected to contribute to a stable revenue growth as the product patents will be protected until 2026 and 2027, respectively.
Celltrion Pharm, a Celltrion subsidiary, will be a primary domestic distributor, while Celltrion Healthcare will distribute internationally, leveraging its sales networks in Southeast Asia and Australia. Celltrion has entered into a manufacturing and supply agreement with Takeda who will continue to manufacture the divested products for stable product supply and some of the products for local and international market will be manufactured at Celltrion Pharms cGMP production facilities in future.
The acquisition provides Celltrion group an opportunity to strengthen its small molecule pharmaceutical product portfolio and progress towards a market leading position as a global biopharmaceutical company.
Celltrion group also expects this transaction to help position itself as a stable supplier of high-quality, made-in-Korea original drugs and contribute to the reinforced financial strength of the national health system.
Based on its own R&D capacities and to-be acquired product patents, Celltrion plans to speed up the development of new medicines such as extended-release drugs and compound drugs, as well as biosimilar insulins to complete the portfolio of diabetic and hypertensive pipelines.
Celltrion CEO Kee Woosung said "With the successful acquisition of select primary care and OTC product assets from Takeda in Asia Pacific Celltrion has set an important opportunity to develop additional new drugs and expand its market share in the region," and "Celltrion will also do its best to secure a leading position in the Asia Pacific market and provide high quality medical products in the region."
About Celltrion, Inc
Headquartered in Incheon, Korea, Celltrion is a leading biopharmaceutical company, specializing in research, development and manufacturing of biosimilar and innovative drugs. Celltrion strives to provide more affordable biosimilar mAbs to patients who previously had limited access to advanced therapeutics. Celltrion received FDA and ECs approval for Inflectra and Remsima, respectively, which is the worlds first mAb biosimilar to receive approval from a regulatory agency in a developed country. Also Celltrion received FDA and ECs approval for Truxima and Herzuma. Its products are manufactured at state-of-the-art mammalian cell culture facilities, designed and built to comply with the US FDA cGMP and the EU GMP guidelines.
---
1 Celltrion Asia Pacific PtE. Ltd.
Celltrion, Inc.

Eunyoung Lee, +82 32 850 4384

[email protected]

Or

Tae-Gyun Kim, +82 32 850 5136

[email protected]
Arcturus Therapeutics to Present at Upcoming Investor Conference
Arcturus Therapeutics Holdings Inc. (the Company, Arcturus, Nasdaq: ARCT), a leading clinical-stage messenger RNA medicines company focused on the development of infectious disease vaccines and significant opportunities within liver and respiratory rare diseases, today announced that the Company will be presenting at Piper Sandlers 32nd Annual Virtual Healthcare Conference:
The Road Ahead for COVID-19 Vaccines: What We Know and Questions Still to be Answered into 2021
Panel Presentation Date: Tuesday, Dec 1, 2020 Time: 10:00 a.m. ET
About Arcturus Therapeutics
Founded in 2013 and based in San Diego, California, Arcturus Therapeutics Holdings Inc. (Nasdaq: ARCT) is a clinical-stage mRNA medicines and vaccines company with enabling technologies: (i) LUNAR lipid-mediated delivery, (ii) STARR"¢ mRNA Technology and (iii) mRNA drug substance along with drug product manufacturing expertise. Arcturus diverse pipeline of RNA therapeutic and vaccine candidates includes self-replicating mRNA vaccine programs for SARS-CoV-2 (COVID-19) and Influenza, and other programs to potentially treat Ornithine Transcarbamylase (OTC) Deficiency, Cystic Fibrosis, and Cardiovascular Disease along with partnered programs including Glycogen Storage Disease Type 3, Hepatitis B Virus, and non-alcoholic steatohepatitis (NASH). Arcturus versatile RNA therapeutics platforms can be applied toward multiple types of nucleic acid medicines including messenger RNA, small interfering RNA, replicon RNA, antisense RNA, microRNA, DNA, and gene editing therapeutics. Arcturus technologies are covered by its extensive patent portfolio (200 patents and patent applications, issued in the U.S., Europe, Japan, China and other countries). Arcturus commitment to the development of novel RNA therapeutics has led to collaborations with Janssen Pharmaceuticals, Inc., part of the Janssen Pharmaceutical Companies of Johnson & Johnson, Ultragenyx Pharmaceutical, Inc., Takeda Pharmaceutical Company Limited, CureVac AG, Synthetic Genomics Inc., Duke-NUS, and the Cystic Fibrosis Foundation. For more information visit www.ArcturusRx.com. In addition, please connect with us on Twitter and LinkedIn.
IR and Media Contacts

Arcturus Therapeutics

Neda Safarzadeh

(858) 900-2682

[email protected]
Kendall Investor Relations

Carlo Tanzi, Ph.D.

(617) 914-0008

[email protected]