Our website publishes news, press releases, opinion and advertorials on various financial organizations, products and services which are commissioned from various Companies, Organizations, PR agencies, Bloggers etc. These commissioned articles are commercial in nature. This is not to be considered as financial advice and should be considered only for information purposes. It does not reflect the views or opinion of our website and is not to be considered an endorsement or a recommendation. We cannot guarantee the accuracy or applicability of any information provided with respect to your individual or personal circumstances. Please seek Professional advice from a qualified professional before making any financial decisions. We link to various third-party websites, affiliate sales networks, and to our advertising partners websites. When you view or click on certain links available on our articles, our partners may compensate us for displaying the content to you or make a purchase or fill a form. This will not incur any additional charges to you. To make things simpler for you to identity or distinguish advertised or sponsored articles or links, you may consider all articles or links hosted on our site as a commercial article placement. We will not be responsible for any loss you may suffer as a result of any omission or inaccuracy on the website.
Yandex Announces Schedule for AGM
MOSCOW and AMSTERDAM, June 01, 2020 — Yandex (NASDAQ and MOEX: YNDX), one of Europe's largest internet companies and the leading search provider in Russia, today announced that its 2020 Annual General Meeting of Shareholders (AGM) will be held later this year, and in any event by October 31, in accordance with the Dutch Temporary Act COVID-19 Justice and Safety (Tijdelijke wet COVID-19 Justitie en Veiligheid), in order to ensure the safe attendance in person by shareholders and other participants at the AGM. All required notices and materials will be provided in a timely fashion. The AGM may be held by telecommunications means if COVID-19-related restrictions are not lifted in the foreseeable future.
About Yandex
Yandex (NASDAQ and MOEX:YNDX) is a technology company that builds intelligent products and services powered by machine learning. Our goal is to help consumers and businesses better navigate the online and offline world. Since 1997, we have delivered world-class, locally relevant search and information services. Additionally, we have developed market-leading on-demand transportation services, navigation products and other mobile applications for millions of consumers across the globe. Yandex, which has 36 offices worldwide, has been listed on the NASDAQ since 2011. More information on Yandex can be found at https://yandex.com/company.
Contacts:
Investor Relations Yulia Gerasimova Phone: +7 495 974-35-38 E-mail: askIR@yandex-team.ru
Media Relations Ilya Grabovskiy Phone: +7 495 739-70-00 E-mail: pr@yandex-team.ru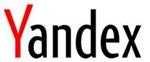 Newsletters with Secrets & Analysis. Subscribe Now