Veritex Holdings, Inc. Announces Dates of Fourth Quarter and Year End 2020 Earnings Release and Conference Call
DALLAS, Jan. 13, 2021 — Veritex Holdings, Inc. (Nasdaq: VBTX) ("Veritex" or "the Company"), the parent holding company for Veritex Community Bank, today announced that it plans to release its fourth quarter and year end 2020 results after the close of the market on Tuesday, January 26, 2021. The earnings release will be available on the Company's website, https://ir.veritexbank.com/. The Company will also host an investor conference call to review the results on Wednesday, January 27, 2021 at 8:30 a.m. Central Time.
Participants may pre-register for the call by visiting https://edge.media-server.com/mmc/p/pkxdjtju and will receive a unique PIN, which can be used when dialing in for the call. This will allow attendees to access the call immediately. Alternatively, participants may call toll-free at (877) 703-9880.
The call and corresponding presentation slides will be webcast live on the home page of the Company's website, https://ir.veritexbank.com/. An audio replay will be available one hour after the conclusion of the call at (855) 859-2056, Conference #4893521. This replay, as well as the webcast, will be available until February 3, 2021.
About Veritex Holdings, Inc. Headquartered in Dallas, Texas, Veritex is a bank holding company that conducts banking activities through its wholly-owned subsidiary, Veritex Community Bank, with locations throughout the Dallas-Fort Worth metroplex and in the Houston metropolitan area. Veritex Community Bank is a Texas state chartered bank regulated by the Texas Department of Banking and the Board of Governors of the Federal Reserve System. For more information, visit www.veritexbank.com.
Source: Veritex Holdings, Inc.

Media Contact:  LaVonda Renfro  972-349-6200  [email protected]     Investor Relations:  Susan Caudle  972-349-6132  [email protected]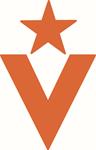 Transom Consulting Group Announces the Promotion of Paul Yoo to Partner
LOS ANGELES, Jan. 18, 2021 /PRNewswire/ — Transom Consulting Group, a leading strategy and operational excellence consultancy and investment bank, announced today the promotion of Paul Yoo to Partner.
"We are delighted to announce the promotion of Paul to Partner. Paul has made significant contributions to the breadth and depth of our capabilities and has been a key reason for our growth in the consumer goods and retail sector. His promotion is a recognition of the value he has brought to our clients and our firm. Paul has not only achieved tremendous results for corporate clients, but also for investors in the space," says David Ascher, founder and Managing Partner of Transom Consulting.
Paul joined Transom in 2019 and leads the firm's Consumer Goods and Retail practice. Prior to joining, Paul served as the CEO of This Saves Lives and as Head of Business Development at The Honest Company. Previously, Paul was a Senior Manager at McKinsey & Company, where he advised Fortune 100 clients on corporate strategy, operations, and M&A strategy.
Paul has an undergraduate degree from Stanford University and a J.D. from Harvard Law School.
About Transom Consulting Group:
Transom Consulting Group provides consulting services focused on strategy and organizational excellence as well as investment banking services in the financial services, consumer goods/retail, and business services sectors. Transom's clients range from high-growth companies to established Fortune 100s and top investment firms. Transom helps clients tackle their most challenging problems by working closely with top executives to develop pragmatic and data-driven recommendations with immediate financial impact. For more information about Transom Consulting Group, visit http://www.transomconsulting.com or contact [email protected].
View original content:http://www.prnewswire.com/news-releases/transom-consulting-group-announces-the-promotion-of-paul-yoo-to-partner-301210287.html
SOURCE Transom Consulting Group
Hawaiian Electric Industries To Announce Fourth Quarter And Full Year 2020 Results And 2021 Earnings Guidance Feb. 16; American Savings Bank To Announce 2020 Results Jan. 29
HONOLULU, Jan. 18, 2021 /PRNewswire/ — Hawaiian Electric Industries, Inc. (HEI) (NYSE: HE) will announce its fourth quarter and full year 2020 financial results Tuesday, February 16. In addition, American Savings Bank, F.S.B. (American), a wholly owned indirect subsidiary of HEI, will announce its fourth quarter and full year 2020 financial results Friday, January 29.
HEI will conduct a webcast and conference call to discuss fourth quarter and full year 2020 earnings, 2021 earnings guidance and regulatory and other matters on Tuesday, February 16 at 11:15 am Hawaii time (4:15 pm Eastern time).
Parties in the U.S. may listen to the conference call by dialing (844) 834-0652.  International parties may listen to the conference call by dialing (412) 317-5198. Parties may also access presentation materials and/or listen to the conference call by visiting the conference call link on HEI's website at www.hei.com under "Investor Relations," sub-heading "News and Events – Events and Presentations."
A replay will be available online and via phone. The online replay will be available on HEI's website about two hours after the event. An audio replay will also be available about two hours after the event through March 2, 2021. To access the audio replay, dial (877) 344-7529 (U.S.) or (412) 317-0088 (international) and enter passcode 10151332.
HEI and Hawaiian Electric Company, Inc. (Hawaiian Electric) intend to continue to use HEI's website, www.hei.com, as a means of disclosing additional information; such disclosures will be included in the Investor Relations section of the website. Accordingly, investors should routinely monitor the Investor Relations section of HEI's website, in addition to following HEI's, Hawaiian Electric's and American's press releases, HEI's and Hawaiian Electric's SEC filings and HEI's public conference calls and webcasts.  Investors may sign up to receive e-mail alerts via the "Investor Relations" section of the website. The information on HEI's website is not incorporated by reference into this document or into HEI's and Hawaiian Electric's SEC filings unless, and except to the extent, specifically incorporated by reference.
Investors may also wish to refer to the Public Utilities Commission of the State of Hawaii (PUC) website at dms.puc.hawaii.gov/dms to review documents filed with, and issued by, the PUC. No information on the PUC website is incorporated by reference into this document or into HEI's and Hawaiian Electric's SEC filings.
HEI supplies power to approximately 95% of Hawaii's population through its electric utility, Hawaiian Electric; provides a wide array of banking and other financial services to consumers and businesses through American, one of Hawaii's largest financial institutions; and helps advance Hawaii's clean energy and sustainability goals through investments by its non-regulated subsidiary, Pacific Current.
| | |
| --- | --- |
| Contact: Julie Smolinski | Phone:  (808) 543-7300 |
| Vice President, Investor Relations & Corporate Sustainability  | E-mail: [email protected] |
View original content to download multimedia:http://www.prnewswire.com/news-releases/hawaiian-electric-industries-to-announce-fourth-quarter-and-full-year-2020-results-and-2021-earnings-guidance-feb-16-american-savings-bank-to-announce-2020-results-jan-29-301209825.html
SOURCE Hawaiian Electric Industries, Inc.
Planswell Fills C-Suite with Eye Towards Global Expansion
Early US success ignites drive to Latin America, Asia    
TORONTO, Jan. 18, 2021 /PRNewswire/ – Planswell,  the Toronto-based startup delivering free financial plans in about three minutes at Planswell.com, is preparing for expansion to Latin America and Asia by filling key executive positions. C-suite hires join Chief Executive Officer Eric Arnold and Chief Operating Officer Scott Wetton to navigate rapid growth for the company.
Planswell entered the US market in October of 2020 with US revenue quickly surpassing business in Canada, the company's home base. To date, over 1000 advisors in North America have partnered with Planswell from virtually every major financial institution— in addition to solo, independent firms—to help consumers action their financial plans. Planswell has delivered over 300,000 free financial plans to households located in every US state and Canadian province.
In preparation for further expansion, Planswell adds Trevor Oseen of Calgary as Chief Financial Officer. Oseen has extensive experience building companies around the world after landing in his first CFO position of a public, internationally traded energy company at 29. He's since worked in eighty countries while finding time to complete  23 marathons and seven Ironman triathlons.
Jennifer Mastrud joins as Chief Marketing Officer after over twenty years of notable marketing leadership experience in diverse sectors ranging from globally syndicated TV to SaaS. She has an impressive track record of turning young startups into industry leaders, building scalable marketing systems, and managing remote teams. Most recently, Mastrud led two-sided national marketing efforts aimed at financial advisors and financial planning clients. Based in the US, Mastrud is a forty-year survivor of Minnesota winters.
Dean Khialani, a Florida-based technology visionary with a Ph.D. in Information Systems, joins as Chief Technology Officer. Specializing in big data, blockchain, machine learning, and artificial intelligence, Khialani has over 20 years of experience turning code into profitable products in C-level roles at startups and large, established corporations alike.
Scott P. Gill, a leading expert on the US financial regulatory environment,  joins as Chief Compliance Officer heading the development of Planswell's US planning engine. Gill brings guru-level knowledge of RIA compliance after advising hundreds of firms throughout fifteen years in the business. Based in North Carolina, Gill is currently completing a doctorate and operates a charitable organization he founded to serve the homeless.
The executive team leads remote staff dispersed across Canada, the United States, the Philippines, Serbia, Turkey, and Nigeria.
"I am so humbled," said Eric Arnold, Planswell Chief Executive Officer, "This leadership team is much more experienced than me. I'm confident we'll succeed in Latin America and Asia by the end of this year." 
For information about open positions at Planswell, please visit partners.planswell.com/careers.
About Planswell
Planswell is on a mission to provide the most actionable financial planning experience to everyone, for free. To learn more, visit planswell.com.
Available For Interviews
Eric Arnold, CEO
View original content to download multimedia:http://www.prnewswire.com/news-releases/planswell-fills-c-suite-with-eye-towards-global-expansion-301210333.html
SOURCE Planswell