TowerJazz and the Technion Developed a Breakthrough Analog Platform for Artificial Intelligence in Edge Devices
NEWS ANNOUNCEMENT                                                FOR IMMEDIATE RELEASE
                                                The technology allows ultra-low power data processing in sensors and IoT edge devices
Research paper was published in the December edition of Nature Electronics
MIGDAL HAEMEK, Israel, and HAIFA,  Israel, December 11, 2019 – TowerJazz, the global specialty foundry leader, and the Technion, the Israel Institute of Technology, today announced the successful development of a breakthrough technological platform that utilizes memristor devices featuring analog memory storage and computing capabilities, based on TowerJazz's commercial patented Y-Flash NVM on its well-established 0.18um CMOS technology. The technology enables development of ultra-low power Artificial Intelligence (AI) cores suitable for IoT edge devices and sensors such as fingerprint sensors, face and audio recognition applications among others. Compared with existing digitally based solutions, this solution enables several orders of magnitude lower power consumption and is very cost effective due to the ability to implement it in less advanced technology nodes.
The extensive research and development was co-led by teams from both TowerJazz and the Technion. The complete research paper was published in the upcoming edition of Nature Electronics, and is the first Nature Electronics' publication of a research project conducted solely in Israel.
"We are very excited to be an important part of this breakthrough research and contribute to the expanding AI market. With advanced R&D being our major focus, we are constantly seeking emerging technologies and initiate development projects to enrich TowerJazz's offering," said Prof. Yakov Roizin, TowerJazz's Fellow. "Our collaboration with the Technion's team of experts has led to this profound achievement and we look forward to continue this fruitful and long term cooperation."
"We are very pleased with the outcome of our joint research. The collaboration between our professional academic team and our extensive research capabilities along with TowerJazz's team, analog expertise and technology, is what enabled to realize this extraordinary result, " said Prof. Shahar Kvatinsky of the Andrew & Erna Viterbi Faculty of Electrical Engineering at the Technion. "We are confident that the joint effort of experts from both fields will yield more significant achievements in years to come ."
In comparison to other NVM solutions targeting AI applications, the developed memristors are based on a commercial CMOS technology with enhanced reliability. Single poly Y-Flash floating gate NVM transistors, originally designed for digital data storage, were converted into two-terminal analog devices operated in the energy-efficient sub-threshold regime. The analog memristors are tuned using optimized switching voltages and times to achieve 65 discrete resistive levels. These memristors are easily integrated with other devices on the same platform.
"We believe that analog AI is the only solution for having AI in every edge device as this is the only way to meet the power consumption and cost requirements," said Dr. Avi Strum, TowerJazz Sr. Vice President and General Manager of the Sensors Business Unit. "This important breakthrough development is a great solution that will enable the fast growth of the analog AI market, aligned with market needs and existing and potential customer roadmaps".
For more information about TowerJazz's process technology offerings, please click here or inquire at: [email protected].
About TowerJazz Tower Semiconductor Ltd. (NASDAQ: TSEM, TASE: TSEM) and its subsidiaries operate collectively under the brand name TowerJazz, the global specialty foundry leader. TowerJazz manufactures next-generation integrated circuits (ICs) in growing markets such as consumer, industrial, automotive, medical and aerospace and defense. TowerJazz's advanced technology is comprised of a broad range of customizable process platforms such as: SiGe, BiCMOS, mixed-signal/CMOS, RF CMOS, CMOS image sensor, integrated power management (BCD and 700V), and MEMS. TowerJazz also provides world-class design enablement for a quick and accurate design cycle as well as Transfer Optimization and development Process Services (TOPS) to IDMs and fabless companies that need to expand capacity. To provide multi-fab sourcing and extended capacity for its customers, TowerJazz operates two manufacturing facilities in Israel (150mm and 200mm), two in the U.S. (200mm) and three facilities in Japan (two 200mm and one 300mm). For more information, please visit www.towerjazz.com.
Safe Harbor Regarding Forward-Looking Statements This press release includes forward-looking statements, which are subject to risks and uncertainties. Actual results may vary from those projected or implied by such forward-looking statements. A complete discussion of risks and uncertainties that may affect the accuracy of forward-looking statements included in this press release or which may otherwise affect TowerJazz's business is included under the heading "Risk Factors" in Tower's most recent filings on Forms 20-F, F-3, F-4 and 6-K, as were filed with the Securities and Exchange Commission (the "SEC") and the Israel Securities Authority and Jazz's most recent filings on Forms 10-K and 10-Q, as were filed with the SEC, respectively. Tower and Jazz do not intend to update, and expressly disclaim any obligation to update, the information contained in this release.
###
TowerJazz Company Contact: Orit Shahar             | +972-74-7377440 |               [email protected] TowerJazz Investor Relations Contact: Noit Levi   | +972-4-604-7066                | [email protected]
Attachments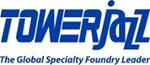 Experience a New, Smarter Way to Shop for Skincare with POND'S and Shopee
Chat, Snap, and Buy skincare products that best suit your needs with the Skin Advisor Live (SAL)
MANILA, PHILIPPINES – Media OutReach – 18 January 2021 – It is no secret that more and more skincare concerns have been noticed by Filipinas over the past few months. Continued working from home, constant exposure to the blue light from our computer screens and perpetual mask-wearing have all taken their toll on our precious faces. Coupled with a saturated skincare market, it is getting more difficult, even overwhelming, to find the best products for our personal skin needs. With these unseemly neverending skincare concerns, POND'S has teamed up with Shopee, the leading e-commerce platform in Southeast Asia and Taiwan, to integrate its Skin Advisor Live or SAL chatbot on the platform.
Research by the POND'S Institute shows that common skincare issues in the Philippines, such as dullness, dark spots, wrinkles, acne and oily skin, were intensified by prolonged mask wearing and continued all-day exposure to our screens. The POND'S Institute predicts that many of these skincare issues will persist in 2021, as those behaviours will continue to be mainstays of our everyday lives in this "new normal."
However, the good news is, POND'S SAL can help identify the skin issues particular to each person. The cutting-edge AI chatbot can diagnose key skin concerns based on an individual's selfie or uploaded photo, and expertly recommend products that will best suit what it needs. All it takes is three easy steps: CHAT with SAL via the Unilever store on the Shopee platform, SNAP a selfie, and BUY the personalized regime recommendation based on the selfie analysis results. For example, if a user has a high acne score, the Acne Clear facial foam will be recommended as it fights 99% of germs. Users with a high wrinkle score will be recommended the Age Miracle Day Cream, which has Vitamin B3 to offer strong protection against blue light.
"Our goal is to provide consumers with the most up-to-date and pioneering skincare solutions," said Rohit Bhasin, Global Brand Vice President, POND'S. "Our research from the POND'S Institute helps inform our innovation so we are continually updating our diverse range of products to cater to a variety of skincare needs. POND'S SAL helps consumers on their skincare journey by identifying their own skincare concerns and points them to products which may be able to help — all from the comfort of their sofa. And with this first-of-its-kind integration onto Shopee, this journey just got even easier, smarter and more enjoyable, helping consumers from feeling overwhelmed by the choice of skincare products online."
"We're excited to be the first e-commerce platform to partner with a globally-recognised beauty brand like POND'S, to offer consumers across Southeast Asia easy access to personalised skincare solutions. Our insights show that Shopee users spend time on our app interacting with brands through features such as livestream and chat. SAL will be a bonus feature for them to engage deeper with the brand and learn more about their skin, while enjoying great product deals from POND'S," said Ian Ho, Regional Managing Director, Shopee.
The POND'S Super Brand Day on Shopee will run on 20th — 22nd January, featuring educational content and exclusive promotions. For more information on trying out POND'S SAL at Shopee, please visit here.
Download the Shopee app for free on the App Store or Google Play Store.
About POND'S
The POND's brand has transformed the face of beauty for over a century. From inventing beauty essentials like the classic Cold Cream Cleanser to pioneering Smartone Technology that works on every skin shade and innovating Micellar Water with Vitamins, POND'S meets the skincare needs of women across the world. Its transformative skincare solutions are backed by the expertise of the POND's Institute and have been trusted by women throughout history to help them be their most beautiful selves.
About Shopee
Shopee is the leading e-commerce platform in Southeast Asia and Taiwan. It was launched in 7 markets in 2015 to connect consumers, sellers, and businesses in the region.
Shopee offers an easy, secure, and engaging experience that is enjoyed by millions of people daily. It offers a wide product assortment, supported by integrated payments and logistics, as well as popular entertainment features tailored for each market. Shopee is also a key contributor to the region's digital economy with a firm commitment to helping brands and entrepreneurs succeed in e-commerce.
Shopee is a part of Sea Limited (NYSE:SE), a leading global consumer internet company. In addition to Shopee, Sea's other core businesses include its digital entertainment arm, Garena, and digital financial services arm, SeaMoney. Sea's mission is to better the lives of consumers and small businesses with technology.
Amazon to host first Southeast Asia Seller Summit for small and medium-sized businesses to Start Local, Go Global
The two-day complimentary virtual event focuses on empowering small and medium-sized businesses to develop strategies and skills to reach more customers locally and globally
SINGAPORE – Media OutReach – 18 January 2021 – (NASDAQ:AMZN) – With online purchases on the rise and more consumers becoming digital-first in their shopping journey[1], Amazon is hosting its inaugural  Southeast Asia Seller Summit to help small and medium-sized businesses (SMBs) across the region reach more customers worldwide. The Amazon Southeast Asia Online Seller Summit 2021 will be held on January 28 and 29, 2021, 10am SGT onwards.
Minister for Trade and Industry, Mr Chan Chun Sing, will grace the virtual event on January 28, 10am SGT as the Guest-of-Honour. He will be joined by leaders of Amazon Singapore, industry experts, and local business owners selling on Amazon.sg. With the focus on 'Start Local, Go Global', the Summit will discuss the impact of e-commerce trends and how local businesses can sell online with Amazon's 18 marketplaces to expand internationally.
The Amazon Southeast Asia Online Seller Summit 2021 will make online cross-border selling more accessible to SMBs and equip them with the insights and resources to address rapidly evolving consumer demands and expectations. Sellers can learn about top product categories and how to grow their business online, with Amazon Merchandising and Brand Success Tools, while managing their logistics with Fulfilment by Amazon (FBA). Additionally, the Summit will include 1:1 sessions with third party service providers (logistics and payment companies) from Amazon's Service Provider Network to share best practices for businesses to bounce back quicker from the impact of COVID-19 and expand their retail presence. Furthermore, sellers can connect with one another and learn about the skills development programs offered by Amazon.
"Supporting small and medium-sized businesses has been a fundamental part of the work we do at Amazon and we are excited to continue expanding our support for sellers in Singapore and Southeast Asia," said Henry Low, Country Manager, Amazon Singapore. "I believe that everything big starts with something small. With our growing resources and support for local sellers here, we want to empower them to seize the huge opportunities in selling online and across shores — helping them start local, go global. As of today, we offer over 135 tools and services to help sellers worldwide manage their businesses. The Amazon Southeast Asia Online Seller Summit 2021 is another milestone for us to bring more sellers online, support their growth journey, and connect them with customers everywhere." 
In addition to industry and consumer insights, participating SMBs can access professional training courses, 1:1 consultations, and programs to sell with Amazon. Local sellers on Amazon will also share their best practices and advice for SMBs. For instance, hear from Debbie Cai, founder of Rui Smiths, on how the hunger to build something of her own led her to quit her job as a news editor in New York City and become an entrepreneur. Since 2014, Debbie has been able to sell internationally with Amazon, despite a limited retail background, and grow Rui Smiths across twelve countries — US, Canada, Mexico, UK, Germany, Italy, France, Spain, Australia, Netherlands, Singapore and most recently, Sweden.
"My fellow seller ambassadors and the other sellers I have met through Amazon have been invaluable as a support network for me and my business. Some of the tips and insights we exchanged have affirmed my knowledge that we are all on the right track. I am looking forward to launching new products this year while widening my distribution circle internationally, by leveraging Amazon's reach and tools. At the Amazon Southeast Asia Online Seller Summit 2021, I hope to share some of these learnings and experiences that have been fundamental to the success of my business," said Debbie Cai, founder, Rui Smiths.
For a more hands-on guide to selling on Amazon, participants can join the workshop sessions hosted by Amazon on Day 2, January 29, 2021, between 10am and 5pm SGT.
For more information and event registration, please visit: http://amzn.to/SGOSS-signup
---
[1] Euromonitor International. https://go.euromonitor.com/white-paper-dc-200922-digital-consumer-journey.html
About Amazon
Amazon is guided by four principles: customer obsession rather than competitor focus, passion for invention, commitment to operational excellence, and long-term thinking. Customer reviews, personalized recommendations, Prime, Fulfillment by Amazon, AWS, and Kindle are some of the products and services pioneered by Amazon. For more information, visit Amazon.sg.
PropertyGuru Tackles Top Home Loan Refinancing Misconceptions Among Singaporeans in New Research
45% of Singaporeans feel unwise to refinance within lock-in period, a top home loan misconception hampering opportunities to save money
SINGAPORE – Media OutReach – 18 January 2021 – PropertyGuru Group, ("PropertyGuru" or the "Group"), Asia's leading property technology company, today revealed Singaporeans' top misconceptions around home loan refinancing, according to new research conducted between 23 October to 30 November last year.
When asked for the reasons for not refinancing their home loans, the research identified that 45% of Singaporeans feel that refinancing their mortgage during their lock-in period is an unwise decision, 34% perceive that a lot of effort is involved to refinance their mortgages, while 21% brought up the need to pay thousands of dollars upfront when refinancing as a drawback.
Paul Wee, Managing Director (FinTech), PropertyGuru Group said, "These findings all point to common mortgage refinancing misconceptions amongst property owners. Contrary to conventional wisdom, there may be circumstances where refinancing during lock-in periods or incurring break costs may still make sense. We have helped homeowners attain a revised loan structure with lower monthly payments and higher savings in the long run, despite having to incur a legal fee subsidy claw back. This is achieved by tailoring a cost-benefit analysis to determine if a homeowner's long-term savings outweigh the costs incurred to their current loan."
Commercial banks' interest rates have also reached historical new lows due to the pandemic, serving as a good checkpoint for homeowners to review their current financial commitments, including home loans, and ensure long-term household economic health.
"Just like going for a regular health check, it is prudent to re-evaluate your finances periodically to ensure that the mortgage is serving your needs optimally. Everyone's situation is different, and so is each home. Singaporeans should take a strategic and holistic approach to mortgage refinancing by considering other key factors such as their current financial situation, employment outlook, personal cash flow, and even life plans," added Paul.
On the back of this discovery, PropertyGuru Finance's latest "#Switch2Save" campaign in Singapore aims to shed light on the process of home loan refinancing — thereby encouraging Singaporeans to act on the benefits of refinancing their home loans, thus saving money in the long run.
Bjorn Sprengers, Chief Marketing Officer & Head of FinTech, PropertyGuru Group said, "Getting a mortgage is often associated with uncertainty and inefficiency, as well as reams of paperwork, industry jargon, and tricky fine print. PropertyGuru's #Switch2Save campaign shares the benefits of seeking one's home loan through PropertyGuru Finance, a trusted mortgage advisor that is free, easy to work with and provides independent, personalised services for consumers' better long-term financial benefits."
To extend its reach amongst consumers, the campaign will be progressively rolled out through paid, owned, and earned media channels, running from 11 January 2021 till 31 March 2021, as part of a multi-channel marketing approach.
Why Refinance with PropertyGuru Finance?
Choose from over 140 attractive rates
PropertyGuru Finance partners with all major banks in Singapore, including DBS, OCBC, Citibank, UOB, Standard Chartered, and Maybank. This means that property owners can choose from a wide range of refinancing options to get the most competitive rates and promotions. PropertyGuru's proprietary data is also used to regularly monitor home valuations and interest rates to help property owners optimally time moments of refinancing and enjoy the full benefit from capital gains.
Get future-proof advice and enjoy a seamless transition of home loans
Being independent from financial institutions, PropertyGuru's team of experienced Home Finance Advisors can offer unbiased, personalised advice, and recommend the right home loan package. They will then navigate through the home loan marketplace, track indicative property valuations, submit the home loan applications, and share regular updates about the application status with homeowners/homeseekers — absolutely free of cost.
Smart, digital tools to simplify property finances
PropertyGuru's technology offers a range of smart tools and features for every step of the home finance journey, from understanding loan eligibility and comparing loans to easily applying for multiple loans online. Some tools include a home affordability calculator, refinancing calculator, and a mortgage comparison tool. These services enable property owners to consume home financing services conveniently, securely, and instantly online.
#Switch2Save with PropertyGuru Finance at http://bit.ly/Switch2SavePGF today!
About PropertyGuru Group
PropertyGuru.com.sg was launched in 2007. It revolutionised the Singapore property market by taking it online and making property search transparent for everyone. For the past 13 years, PropertyGuru.com.sg has been helping property seekers in Singapore make confident property decisions. With over 5.5 million monthly visits* and 75%** consumer market share, PropertyGuru is the No.1 destination for Singapore homeseekers.
It is part of PropertyGuru Group, Southeast Asia's leading property technology company and the preferred destination for 24.5 million property seekers to find their desired home, every month. PropertyGuru Group of companies empower property seekers with the widest option of over 2.7 million homes, in-depth insights and solutions that enable them to make confident property decisions across Singapore, Malaysia, Thailand, Indonesia, and Vietnam.
Over the decade, the group has grown from a regional property media powerhouse to a high-growth technology company with a robust portfolio of No.1 property portals across its core markets; award-winning mobile apps; best-in-class developer sales enablement platform, FastKey; mortgage marketplace PropertyGuru Finance; and a host of industry-leading property offerings including Awards, events and publications across Asia.
For more information, please visit propertyguru.com.sg;
linkedin.com/company/propertyguru
*Source — Google Analytics data, Jan-Jun 2020
**Source –SimilarWeb – Engagement market share, last six-month average as of July 2020