TowerJazz and the Technion Developed a Breakthrough Analog Platform for Artificial Intelligence in Edge Devices
NEWS ANNOUNCEMENT                                                FOR IMMEDIATE RELEASE
                                                The technology allows ultra-low power data processing in sensors and IoT edge devices
Research paper was published in the December edition of Nature Electronics
MIGDAL HAEMEK, Israel, and HAIFA,  Israel, December 11, 2019 – TowerJazz, the global specialty foundry leader, and the Technion, the Israel Institute of Technology, today announced the successful development of a breakthrough technological platform that utilizes memristor devices featuring analog memory storage and computing capabilities, based on TowerJazz's commercial patented Y-Flash NVM on its well-established 0.18um CMOS technology. The technology enables development of ultra-low power Artificial Intelligence (AI) cores suitable for IoT edge devices and sensors such as fingerprint sensors, face and audio recognition applications among others. Compared with existing digitally based solutions, this solution enables several orders of magnitude lower power consumption and is very cost effective due to the ability to implement it in less advanced technology nodes.
The extensive research and development was co-led by teams from both TowerJazz and the Technion. The complete research paper was published in the upcoming edition of Nature Electronics, and is the first Nature Electronics' publication of a research project conducted solely in Israel.
"We are very excited to be an important part of this breakthrough research and contribute to the expanding AI market. With advanced R&D being our major focus, we are constantly seeking emerging technologies and initiate development projects to enrich TowerJazz's offering," said Prof. Yakov Roizin, TowerJazz's Fellow. "Our collaboration with the Technion's team of experts has led to this profound achievement and we look forward to continue this fruitful and long term cooperation."
"We are very pleased with the outcome of our joint research. The collaboration between our professional academic team and our extensive research capabilities along with TowerJazz's team, analog expertise and technology, is what enabled to realize this extraordinary result, " said Prof. Shahar Kvatinsky of the Andrew & Erna Viterbi Faculty of Electrical Engineering at the Technion. "We are confident that the joint effort of experts from both fields will yield more significant achievements in years to come ."
In comparison to other NVM solutions targeting AI applications, the developed memristors are based on a commercial CMOS technology with enhanced reliability. Single poly Y-Flash floating gate NVM transistors, originally designed for digital data storage, were converted into two-terminal analog devices operated in the energy-efficient sub-threshold regime. The analog memristors are tuned using optimized switching voltages and times to achieve 65 discrete resistive levels. These memristors are easily integrated with other devices on the same platform.
"We believe that analog AI is the only solution for having AI in every edge device as this is the only way to meet the power consumption and cost requirements," said Dr. Avi Strum, TowerJazz Sr. Vice President and General Manager of the Sensors Business Unit. "This important breakthrough development is a great solution that will enable the fast growth of the analog AI market, aligned with market needs and existing and potential customer roadmaps".
For more information about TowerJazz's process technology offerings, please click here or inquire at: [email protected].
About TowerJazz Tower Semiconductor Ltd. (NASDAQ: TSEM, TASE: TSEM) and its subsidiaries operate collectively under the brand name TowerJazz, the global specialty foundry leader. TowerJazz manufactures next-generation integrated circuits (ICs) in growing markets such as consumer, industrial, automotive, medical and aerospace and defense. TowerJazz's advanced technology is comprised of a broad range of customizable process platforms such as: SiGe, BiCMOS, mixed-signal/CMOS, RF CMOS, CMOS image sensor, integrated power management (BCD and 700V), and MEMS. TowerJazz also provides world-class design enablement for a quick and accurate design cycle as well as Transfer Optimization and development Process Services (TOPS) to IDMs and fabless companies that need to expand capacity. To provide multi-fab sourcing and extended capacity for its customers, TowerJazz operates two manufacturing facilities in Israel (150mm and 200mm), two in the U.S. (200mm) and three facilities in Japan (two 200mm and one 300mm). For more information, please visit www.towerjazz.com.
Safe Harbor Regarding Forward-Looking Statements This press release includes forward-looking statements, which are subject to risks and uncertainties. Actual results may vary from those projected or implied by such forward-looking statements. A complete discussion of risks and uncertainties that may affect the accuracy of forward-looking statements included in this press release or which may otherwise affect TowerJazz's business is included under the heading "Risk Factors" in Tower's most recent filings on Forms 20-F, F-3, F-4 and 6-K, as were filed with the Securities and Exchange Commission (the "SEC") and the Israel Securities Authority and Jazz's most recent filings on Forms 10-K and 10-Q, as were filed with the SEC, respectively. Tower and Jazz do not intend to update, and expressly disclaim any obligation to update, the information contained in this release.
###
TowerJazz Company Contact: Orit Shahar             | +972-74-7377440 |               orit[email protected] TowerJazz Investor Relations Contact: Noit Levi   | +972-4-604-7066                | [email protected]
Attachments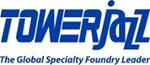 Essex Business School Awarded the WRDS-SSRN Innovation Prize for Academic Research
Wharton Research Data Services (WRDS) and SSRN are pleased to announce the Essex Business School at the University of Essex as the 2020 WRDS-SSRN Innovation Award winner for the EMEA region.
Together, WRDS and SSRN are advancing impact-focused research, changing policy and practice on a global scale. The WRDS-SSRN Innovation Award series elevates the visibility of impact-focused research and the institutions that conduct it. Each year, awards are presented to rising business schools from North America, Europe and Asia Pacific regions to highlight innovation and research excellence. As a part of the Wharton School of the University of Pennsylvania, WRDS enables comprehensive thought leadership, historical analysis and insight into the latest innovations in research.
Bob Zarazowski, managing director of WRDS, and Gregg Gordon, managing director of SSRN, presented the award to Neil Kellard, Dean of Essex Business School, during the virtual AACSB EMEA Annual Conference.
WRDS is pleased to honor the Essex Business School for its commitment to growth and innovation in academic research, said Bob Zarazowski. Supporting and advancing research is at the heart of what we do at WRDS, and we are excited to continue to partner with SSRN and provide greater visibility to business schools.
It's a real privilege to be given the award, in particular because of the high standard of previous awardees and the repute of the two awarding organisations, said Professor Neil Kellard, Dean of Essex Business School. The award itself is a testament to the hard work, growing research base and expertise at Essex Business School.
Congratulations to Dean Kellard and Essex Business School for this achievement, said Gregg Gordon. SSRN is excited to continue to partner with WRDS and provide greater visibility to business schools doing important research, like Essex Business School, through this innovation award and the WRDS Research Paper Series on SSRN.
About SSRN
SSRN is a worldwide collaborative of 460,000 authors and more than 2.2 million users that is devoted to the rapid worldwide dissemination of research. Founded in 1994, it has grown to over 50 discipline-based research networks. Each of SSRNs networks encourages the early sharing of research by reviewing and distributing submitted papers from scholars. SSRN encourages readers to communicate directly with authors concerning their own and others research. SSRN serves authors and readers in approximately 140 countries around the world.
About Elsevier
Elsevier is a global information analytics business that helps scientists and clinicians to find new answers, reshape human knowledge and tackle the most urgent human crises. For 140 years, we have partnered with the research world to curate and verify scientific knowledge. Today, were committed to bringing that rigor to a new generation of platforms. Elsevier provides digital solutions and tools in the areas of strategic research management, R&D performance, clinical decision support and professional education; including ScienceDirect, Scopus, SciVal, ClinicalKey and Sherpath. Elsevier publishes over 2,500 digitized journals, including The Lancet and Cell, 39,000 e-book titles and many iconic reference works, including Gray's Anatomy. Elsevier is part of RELX, a global provider of information-based analytics and decision tools for professional and business customers. www.elsevier.com
About WRDS
Wharton Research Data Services (WRDS) is the leading business intelligence, data analytics, and research platform for global institutions enabling comprehensive thought leadership, historical analysis, and insight into the latest innovations in academic research.
WRDS democratizes data access so that all disciplines, Accounting, Banking, Economics, ESG, Finance, Healthcare, Insurance, Marketing, and Statistics, can easily search for concepts across the data repository. Partnering with global vendors, WRDS hosts 350+TB of data the broadest collection of data on the most robust computing infrastructure to give users the power to analyze complex information at speeds of up to 400MB per second.
Flexible data delivery options include a powerful web query method that reduces research time; the WRDS Cloud for executing research and strategy development; and the WRDS client server using SAS, Python, R, Stata, Matlab, and more. Our rigorous data review and validation give users the confidence to tailor research and create a wide range of reliable data models.
WRDS unique array of Services include access to a suite of Analytics tools and Learning Pathways providing curated, guided resources for Researchers, Instructors, and Information Professionals. Through data, analytics, research and technology, approach your research using real world examples and advance your analysis to answer the most critical questions with your data.
WRDS is a leader in impactful research. Through a partnership with SSRN, WRDS is elevating the visibility of universities and researchers working across an array of fields. The WRDS Research Paper Series is a searchable repository of all papers submitted to SSRN that cite WRDS in their work. In addition, the two organizations have launched the WRDS-SSRN Innovation Award"¢ to honor rising business schools in the North America, Asia Pacific, and EMEA regions.
WRDS is more than just a data platform. Supporting over 75,000 commercial, academic, and government users at 500+ institutions in 35+ countries, WRDS is the global gold standard in data management, innovative tools, analytics, and research services all backed by the credibility and leadership of the Wharton School.
About the Wharton School
Founded in 1881 as the worlds first collegiate business school, the Wharton School of the University of Pennsylvania is shaping the future of business by incubating ideas, driving insights, and creating leaders who change the world. With a faculty of more than 235 renowned professors, Wharton has 5,000 undergraduate, MBA, executive MBA and doctoral students. Each year 13,000 professionals from around the world advance their careers through Wharton Executive Educations individual, company-customized, and online programs. More than 99,000 Wharton alumni form a powerful global network of leaders who transform business every day. For more information, visit www.wharton.upenn.edu.
Robin Nussbaum Gold, Director of Marketing

Wharton Research Data Services

[email protected]
David Tucker, Global Communications

Elsevier

+44 7920 536 160

[email protected]
Jinergy HJT Cell Efficiency to Reach 24.2% by the end of 2020
SHANGHAI, Oct. 28, 2020 /PRNewswire/ — On October 27th, Dr. Liyou Yang, general manager of Jinneng Clean Energy Technology Ltd ("Jinergy"), a China-based technology-driven PV manufacturer, delivered a speech entitled Progress on HJT Mass Production at Jinergy at PV CellTech 2020, organized by Solar Media.
Driven by grid parity, solar cell is facing cost reduction and efficiency improvement. HJT (Heterojunction) technology has become one of the most potential next generation cell technologies due to high efficiency, no LID and shorter process. It is reported that nearly 10 GW of HJT cell capacity has been gradually put into construction in China. With the domestication of HJT equipment and materials, more and more PV manufacturers joined mass production of HJT technology.
In the speech, Dr. YANG mentioned that, Jinergy is one of the leading enterprises in promoting mass production of HJT technology. Average HJT cell efficiency of Jinergy has achieved 23.95% and is expected to reach 24.2% by the end of 2020. Moreover, Jinergy's Phase II 100MW HJT project went into operation at the end of June this year. Deploying M6 wafer, MBB as well as half-cut technology, bifacial power output of the new generation HJT module can reach 570W.
Jinergy is one of the first PV manufacturers to commercialize HJT modules in China. Jinergy's HJT module received the first new IEC certificate in the world and also are listed in DEWA and JPAC.
According to Dr. Yang, Jinergy is also studying the possibility of combining HJT with perovskite and IBC. "Jinergy will continue to invest in R&D for cutting-edge technologies and contribute to the global renewable energy market with most advanced and reliable products," Dr. Yang said.
About Jinergy
Jinergy, a state-owned leading PV manufacturer and clean energy provider based in China, follows technology iteration strategy and has deployed three generations of cutting-edge technology, i.e. polycrystalline, PERC monocrystalline and HJT.
Jinergy has 2GW production capacity in total for polycrystalline, PERC monocrystalline and HJT modules. In 2017, Jinergy commercialized high efficiency HJT products.
The Rockefeller Foundation commits USD1 billion to catalyze a green recovery from pandemic
Driving public-private investment, transformative solutions, and a more inclusive, sustainable future
Launching next chapter for the 107-year old philanthropic institution
NEW YORK, Oct. 28, 2020 /PRNewswire/ — The Rockefeller Foundation will commit USD1 billion over the next three years to catalyze a more inclusive, green recovery from the COVID-19 pandemic. Building on current efforts and long-standing programs, the Foundation will focus on two key areas: catalyzing billions of dollars in private and concessional investments to scale distributed renewable energy across developing countries; and ensuring more equitable access to COVID-19 tests and vaccines, science-based tools, and data to fight the pandemic, while strengthening public health systems to prevent future outbreaks. In addition to this unique, one-time commitment of additional resources, The Rockefeller Foundation's efforts and energies, as a whole, will be rededicated and reoriented toward improving the lives of the world's poorest people and addressing inequities made worse by this virus.
"There's no going back to the past, to before-COVID. We need to reimagine the future we want," said Dr. Rajiv J. Shah, President of the Rockefeller Foundation. "To meet this moment, we must leverage all our resources and relationships to build an equitable, sustainable future, where everyone has the opportunity to realize their full potential and climate disaster is avoided. The time to act is right now to make sure vulnerable children and families are included in the pandemic response and recovery."
Prior to the pandemic, half the world's population lacked access to essential health services, and more than 800 million people worldwide lacked access to electricity. Billions more have their potential diminished by unreliable or insufficient energy access, predominantly provided by carbon-emitting fuels. The energy accessibility gap has further widened because of the pandemic. This year alone, more than 100 million people have seen their electricity access severed because they couldn't pay their bills during the pandemic, with the toll falling disproportionately on the poor and most vulnerable. The World Bank also estimates that the combined impact of climate change and the damage done by COVID-19 will push 132 million people into poverty.
This calls for bold action to address these disparities and ensure a global response that assures a more inclusive, sustainable future for all.
Green power equals more inclusive opportunity
Over the past decade, The Rockefeller Foundation has made ending energy poverty in a clean, sustainable way a priority around the world. Providing reliable electricity to communities that often receive the brunt of climate change is essential to creating the economic opportunity for them to lift themselves out of poverty. As a result of pioneering breakthroughs in distributed renewable energy technologies, it is now possible to end energy poverty in ten years without accelerating carbon emissions. Compared to conventional grid-based electrification, scaling these technologies to provide green energy to half a billion people would save 1.5 billion tons of CO2 emissions over the next decade. Access to energy can also boost the irrigation, crop yields, and productivity of local agriculture. Farmers can further protect crop values with cold storage or increase their returns with post-harvest processing.
"Over the past decade, our Smart Power Initiative's investments have improved the lives of almost 500,000 people in India, Myanmar, and parts of sub-Saharan Africa, so we know this can work," said Ashvin Dayal, Senior Vice-President of the Power & Climate Initiative at The Rockefeller Foundation. "By refining the business case for distributed renewable electrification and deepening our technical knowledge of mini grid systems and their impact on people's lives and livelihoods, we paved the way for the launch of a partnership with Tata Power, TP Renewable Microgrid (TPRMG). This effort is expected to invest $1 billion by 2026, deploying up to 10,000 mini grids that will provide clean energy to 5 million households, create 10,000 new green jobs, support 100,000 rural enterprises, deliver irrigation to 400,000 farmers, and in total, provide access to reliable power for more than 25 million people across the communities they serve."
Collaborating with global investors, international organizations, and governments, the Foundation will focus on driving historic public-private investment in infrastructure that accelerates access to clean, safe, and reliable renewable energy across Africa, Asia, and Latin America.
Increasing healthcare access to end the pandemic
Earlier this year, The Rockefeller Foundation, with support from an ideologically diverse team of top scientists, industry, technologists, and economists, launched a U.S. National Covid-19 Testing & Tracing Action Plan. It also collaborated with federal, state, and local leaders to increase access to COVID-19 testing, overall, with a particular focus on vulnerable communities all across America. Given the scale of the current crisis, the Foundation will continue to increase its investment in the U.S. and around the world to expand access to screening tests, treatments, and vaccines when they become available. Better data can identify communities at high risk for chronic and infectious disease and other health issues, directing resources to where they are needed most and targeting preventative interventions more precisely. Using predictive analytics, among other technologies, can better prevent a disease outbreak from becoming a pandemic.
"For too long, a person's health has been determined by who they are and where they live," said Dr. Naveen Rao, Senior Vice President of the Health Initiative at The Rockefeller Foundation. "We have an unprecedented opportunity to close the health inequity gap by driving innovation and investment to the most vulnerable communities around the world. This focus is our way of doubling down on our commitment to modernize public health and provide equitable health outcomes."
The Rockefeller Foundation's history of meeting the moment:
The Foundation, which received "Aaa/AAA" ratings for its US$700 million of Series 2020 Taxable Bonds by Moody's and S&P at the end of September, will leverage both its endowment and the proceeds from its first-ever bond offering for charitable purposes to finance much of this work. The billion-dollar commitment marks the single largest in the Foundation's 107-year history, which has distributed more than US$22 billion since its inception. While this is the first time the Foundation will use money for grants outside the original bequest of its founder, John D. Rockefeller, it aligns with his vision to encourage scaled investment and seek and utilize creative and science-based solutions to intractable problems.
The Foundation has a storied history of taking decisive and timely actions that have altered the course of events. In its first 40 years, the Foundation started the modern field of public health, along with playing a key role in fighting the 1918 influenza pandemic, helping to eradicate hookworm in the United States, and seeding the development of the Yellow Fever vaccine. During the next 40 years, the Foundation launched the Green Revolution that transformed farming and kept hundreds of millions from starvation.
All of this was done while also investing in innovations that built telescopes and cyclotrons and convening the very best in their fields to solve the world's most pressing problems, including the late U.S. Supreme Court of Justice Ruth Bader Ginsburg. Over the course of the 20th century, the Foundation also helped create U.S. Social Security, supported America's Historically Black Colleges and Universities, and the groundbreaking Voter Education Project, led by civil rights icon the late U.S. Congressman John Lewis. In addition, it changed the course of philanthropy with "impact investing" in 2007.
This new billion-dollar commitment marks the start of the next chapter.
The Rockefeller Foundation
The Rockefeller Foundation advances new frontiers of science, data, and innovation to solve global challenges related to health, food, power, and economic mobility. As a science-driven philanthropy focused on building collaborative relationships with partners and grantees, The Rockefeller Foundation seeks to inspire and foster large-scale human impact that promotes the well-being of humanity throughout the world by identifying and accelerating breakthrough solutions, ideas, and conversations. For more information, sign up for our newsletter at rockefellerfoundation.org and follow us on Twitter @RockefellerFdn.