Our website publishes news, press releases, opinion and advertorials on various financial organizations, products and services which are commissioned from various Companies, Organizations, PR agencies, Bloggers etc. These commissioned articles are commercial in nature. This is not to be considered as financial advice and should be considered only for information purposes. It does not reflect the views or opinion of our website and is not to be considered an endorsement or a recommendation. We cannot guarantee the accuracy or applicability of any information provided with respect to your individual or personal circumstances. Please seek Professional advice from a qualified professional before making any financial decisions. We link to various third-party websites, affiliate sales networks, and to our advertising partners websites. When you view or click on certain links available on our articles, our partners may compensate us for displaying the content to you or make a purchase or fill a form. This will not incur any additional charges to you. To make things simpler for you to identity or distinguish advertised or sponsored articles or links, you may consider all articles or links hosted on our site as a commercial article placement. We will not be responsible for any loss you may suffer as a result of any omission or inaccuracy on the website.
TMS CARDIFF GAS announces a long-term time charter contract with VITOL
ATHENS, Greece, March 31, 2019 — TMS Cardiff Gas, an operator and manager of 16 LNG Carriers, is pleased to announce that the Company has entered into a ten year time charter contract with Vitol, a globally established energy & commodities company, for one of its X Carrier Series vessels. The 174,000 cubic meter vessel with efficient XDF propulsion is being constructed at Hyundai Heavy Industries (HHI).  The Company has now secured term employment for ten of its eleven X Carrier Series vessels and maintains options for further growth.
The vessel will be built to the highest industry specifications, as per TMS Cardiff Gas standards.
The Company maintains its appetite for further growth in the sector, which is reflected by the additional capacity available with optional vessels for delivery in 2021.
Christos Economou, Founder of TMS Cardiff Gas, commented: "We are delighted to bring onboard our new long-term business customer which is a first time term customer for TMS Cardiff Gas.  We are grateful for the trust Vitol have placed in us as their shipping provider of choice for the safe and reliable delivery of LNG to their customers."
Pablo Galante Escobar, Vitol's head of LNG said: "We are pleased to have concluded this deal with Cardiff, an experienced and reliable owner with an excellent operational track record.  This time charter is our first long-term shipping position and enhances the overall proposition to our customers."
A photo accompanying this announcement is available at https://www.globenewswire.com/NewsRoom/AttachmentNg/c46f1087-4890-4408-ac5a-64b1eb623556.
About TMS Cardiff Gas TMS Cardiff Gas, established in 2011, is an operator and manager, with a fleet of 16 modern LNG carriers.
Visit the Company's website at www.tms-cardiffgas.com
TMS Cardiff Gas Phone: +30 (210) 80.90.574 E-mail: lnggeneral@tms-cardiffgas.com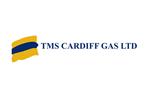 Newsletters with Secrets & Analysis. Subscribe Now