Our website publishes news, press releases, opinion and advertorials on various financial organizations, products and services which are commissioned from various Companies, Organizations, PR agencies, Bloggers etc. These commissioned articles are commercial in nature. This is not to be considered as financial advice and should be considered only for information purposes. It does not reflect the views or opinion of our website and is not to be considered an endorsement or a recommendation. We cannot guarantee the accuracy or applicability of any information provided with respect to your individual or personal circumstances. Please seek Professional advice from a qualified professional before making any financial decisions. We link to various third-party websites, affiliate sales networks, and to our advertising partners websites. When you view or click on certain links available on our articles, our partners may compensate us for displaying the content to you or make a purchase or fill a form. This will not incur any additional charges to you. To make things simpler for you to identity or distinguish advertised or sponsored articles or links, you may consider all articles or links hosted on our site as a commercial article placement. We will not be responsible for any loss you may suffer as a result of any omission or inaccuracy on the website.
SHAREHOLDER ALERT: Pawar Law Group Announces a Securities Class Action Lawsuit Against GTT Communications, Inc. – GTT
NEW YORK, Sept. 01, 2019 — Pawar Law Group announces that a class action lawsuit has been filed on behalf of shareholders who purchased shares of GTT Communications, Inc. (NYSE: GTT) from February 26, 2018 through July 1, 2019, inclusive (the "Class Period"). The lawsuit seeks to recover damages for GTT investors under the federal securities laws.
To join the class action, go to https://pawarlawgroup.com/cases/gtt-communications-inc/ or call Vik Pawar, Esq. toll-free at 888-589-9804 or email info@pawarlawgroup.com for information on the class action.
According to the lawsuit, defendants throughout the Class Period made false and/or misleading statements and/or failed to disclose that: (1) there were delays in migrating Interoute Communications Holdings S.A.'s ("Interoute") legacy systems and processes into GTT's client management database system; (2) Interoute had made a strategic priority shift to sell cloud services that was a higher percentage of Interoute's sales in the two years leading up to the acquisition; (3) a material percentage of the Interoute sales representatives were not productive at selling GTT's core cloud networking services; (4) GTT was unable to yield as many Interoute salespeople because Interoute had hired many sales people focused on cloud services and allowed underperforming sales representatives to remain at Interoute; and (5) as a result, GTT's public statements were materially false and misleading at all relevant times. When the true details entered the market, the lawsuit claims that investors suffered damages.
A class action lawsuit has already been filed. If you wish to serve as lead plaintiff, you must move the Court no later than September 30, 2019.  A lead plaintiff is a representative party acting on behalf of other class members in directing the litigation.
No class has been certified.  Until a class is certified, you are not represented by counsel unless you hire one.  You may hire counsel of your choice.  You may also do nothing at this time and be an absent member of the class.  Your ability to share in any future recovery is not dependent upon being a lead plaintiff. 
Pawar Law Group represents investors from around the world.
Contact:   Vik Pawar, Esq.   Pawar Law Group   20 Vesey Street, Suite 1210   New York, NY 10007   Tel: (917) 261-2277   Fax: (212) 571-0938   info@pawarlawgroup.com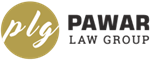 Newsletters with Secrets & Analysis. Subscribe Now