Reputation.com Welcomes Jen Bruno to Lead Human Resources
REDWOOD CITY, Calif., Jan. 11, 2021 — Reputation.com, provider of the first — and only — complete Reputation Experience Management (RXM) platform, today named Jen Bruno as the company's vice president of human resources. In this role, Bruno will draw on her extensive experience to recruit, train and retain talented employees while creating a winning culture in a rapidly growing business. She will also serve on the company's executive team.
Bruno will oversee all aspects of human resources, including the company's talent and leadership development function, diversity and inclusion initiatives, employee relations and total rewards, and will report to Amir Jafari, chief financial officer at Reputation.com.
Bruno joins Reputation.com from LPL Financial, where she served as senior vice president of human capital. At LPL Financial, Bruno was responsible for the planning and execution of the company's culture transformation strategy. Bruno brings to Reputation.com over twenty years of organizational design and change management experience that spans across an array of industries, including technology, finance and hospitality.
"Jen Bruno is a strong, experienced human resources leader with a diverse background who is not only passionate about the empowerment of employees, but also about creating 'built to last' organizations through smart talent acquisition and retention efforts," said Amir Jafari, chief financial officer at Reputation.com. "She brings a great perspective to this new role at a time of rapid expansion for the company and will be a great addition to our leadership team."
Prior to joining Reputation.com, Bruno worked in leadership roles in human resources, enablement, and people solutions at CVS Health, Proudfoot and Hansgrohe. She holds a bachelor's degree in communications and business management from Rhode Island College and is a graduate of the renowned Walt Disney World Disney Management Development Program.
About Reputation.com Reputation.com pioneered the online reputation management (ORM) category and now extends its leadership position to include its award-winning Reputation Experience Management (RXM) platform that consistently delivers innovative, customer-driven solutions. The SaaS-based platform manages tens of millions of reviews and interactions across hundreds of thousands of customer touchpoints. The patented algorithms behind Reputation Score X are based on more than a decade of deep machine learning and data science expertise, providing businesses with a reliable index of brand performance that they can use to make targeted improvements. Reputation.com has over 250 integration partners, including Google, Facebook, Salesforce, J.D. Power, Amazon and Web.com, and helps businesses of all sizes across industries Get Found, Get Chosen and Get Better. To learn more, visit www.reputation.com.
Media Contacts: Kalie Marsch Reputation.com [email protected]
Brigit Valencia BOCA Communications 360.597.4516 [email protected]
A photo accompanying this announcement is available at https://www.globenewswire.com/NewsRoom/AttachmentNg/797f5e41-d9ed-4602-8f8e-d2c18fab9bed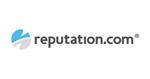 Winter Storm Damage and Your Insurance Claim
AUSTIN, Texas, Feb. 21, 2021 /PRNewswire/ — As Texas thaws from severe winter weather, including snow, ice and freezing temperatures, insurers are facing hundreds of thousands of claims filed for significant property damage to homes and commercial properties. In 2019, the Insurance Information Institute reported $2.1 billion in insured losses caused by winter storms, 2021 will likely exceed $19 billion.
The good news is that most insurance policies cover damage caused by snow and ice. However, understanding your policy and avoiding disputes between insurance carriers and  policyholders concerning what an insurance policy covers and what is excluded can be complex.
"Our advice," say Insurance Claim Recovery Support CEO, Scott Friedson, "is review your insurance policy to determine your specific coverage. Some areas of damages often covered by residential or commercial property insurance policies due to snow and freezing ice conditions may include water damage, pipe bursts, business interruption, building or roof collapse and ice dams."
Virtually every region of Texas has been hit which could make this storm the most expensive in U.S. history. "The honest truth about insurance claims," say Public Insurance Adjuster Friedson, with over a decade of experience settling large loss insurance claims, "is that Policyholders bear the burden of proving their claim while Insurer's have a duty to indemnify the insured in good faith.  You can hope or you can plan but either way, if you have a claim, your insurance company's representatives will adjust your claim, 'their way'".
Engaging a trustworthy Public Insurance Adjuster at the beginning of the claim process can make a big difference. Click here for more information on what you need to know about coverage and exclusions on your Winter Storm Damage Insurance claims.
https://www.slideshare.net/ScottFriedson1/slideshelf
Photo(s):
https://www.prlog.org/12858988
Press release distributed by PRLog
View original content:http://www.prnewswire.com/news-releases/winter-storm-damage-and-your-insurance-claim-301232061.html
SOURCE Insurance Claim Recovery Support, LLC
Fruitually keeps the supply of fruits to meet with the sales boom of the festive season
HONG KONG SAR – Media OutReach – 9 February 2021 – The Chinese New Year is approaching, and the sales boom
of fruits has begun. As the epidemic has dealt hard blows to the wholesale
fruit market, citizens chose to buy fruits through online fruit shops this
year. According to the inquiry, many online fruit shops have launched Chinese
New Year fruit baskets and provide door-to-door delivery service. Huang Yichao,
the CEO of Fruitually, the local
fruit shop in Hong Kong, said that they have prepared well in advance to deal
with the sales boom to ensure that consumers can buy high-quality fruits at
reasonable prices.
High-quality imported fruits have been viral
Since the epidemic broke out last year, more and more people
have been aware of the importance of health. In order to strengthen the immune
system, and to avoid cross-infection, more and more people are pursuing healthy
eating. Mr. Huang said that since the epidemic, the online sales of fruit shops
have increased by around 20% compared to the past, and even in short supply.
And Kiwi, strawberries, bananas, citrus, and other fruits that can strengthen the
immune system are more popular among citizens.
In recent years, exotic fruits such as strawberry, lotus
mist, dragon fruit, durian, and sugar apple have shown a trend of rising in
volume and price. On the other hand, the demand for imported high-end fruits is
also on the rise, it reveals that Hong Kong people are looking for diversified
tastes. "Hong Kongers enjoy the quality of life, and in the New Year, they
may eat a lot during the festival, so more are looking for nice fruits."
Mr. Huang mentioned:" Some high-end imported fruits such as kiwis, and strawberries,
which is handpicked, are very popular with Hong Kong citizens, and they were
once sold out."
Fruits with good meanings have been people's choice for the new year
As the festive season approaches, the festive fruits are
welcomed by Hong Kongers. In order to cater to the needs of consumers, many
online fruit shops have launched Chinese New Year fruit boxes. Fruits with a
good meaning are included in Chinese New Year gift boxes. Apple means peace,
citrus means good fortune, and dragon fruit means prosperity. In addition, the
new favorite fruits such as strawberries, grapes, and so on are also included
in the gift box.
Online fruit shopping has become a trend.
Since the global epidemic, Hong Kongers have canceled their
shopping trips and chose to shop online more at home. Online fruit shopping has
also shown an upward trend. In addition to the epidemic, it also means that the
quality and the service are recognized by more and more people. Take Fruitually
as an example, in addition to the advantages such as convenience, speed, and
variety, the main feature is low price and high quality. As online fruit sales
have high requirements for fruit quality, distribution efficiency, storage, and
transportation, to the brand-new fruit sales mode, the road still needs to be
explored and kept up with the times.
In addition, as the Lunar New Year is approaching, it must
be reminded that the epidemic is still raging and that gatherings should be
minimized as much as possible during the Lunar New Year, and whether it is
online shopping or shopping in stores, protection and disinfection must be
done.
About Fruitually Hong Kong fruit online shop
"Fruitually " is a local online fruit company. The company team has more than ten years of experience in fruit procurement. It takes the highest quality fruit, the most reasonable price, and the most convenient delivery service as its principles. In addition to the store, it also provides online fruit ordering and door-to door delivery services. https://www.fruitually.com/
A1 WORKMAN responds to the market of the home renovation trends
HONG KONG SAR – Media OutReach – 9 February
2021 – Although Covid-19 has brought depression to the world, it does not
affect the "customization enthusiasm" in Hong Kong's renovation industry,
rather, it helps the business to grow. Whether it is office renovation or
household renovation, many people hope to improve productivity by personalizing
the space, which further helps to improve their quality of life and the efficiency
at work.
Business
owners renovate their offices with emphasis on practicality and flexibility of
space
According
to the latest published report on January 2021, Premium Office Rent Tracker,
December 2020, office rents in Central and Eastern districts Hong Kong are
among the top 20 in the world. Among them, rents of the central districts are
the most expensive, reaching the cost of 
$240/square feet every year. Moreover, as the Hong Kong marketing
environment is changing rapidly, the traditional office working mode needs to
adapt to the constantly changing needs for the work environment. Due to the
great impact of the COVID-19 pandemic, it's inevitable for the companies to
make some adjustments, whether integrate or expanse business, therefore, the question
for business owners to consider is how to make the best use of the small space.
John Wong, the manager of A1 WORKMAN, said that more than 30% of
customers choose to renovate their offices and use the custom furniture
services in order to maximize the use of the space as well as coordinating the
office styles. Besides, customers desire to have more than just a flexible
office space but an office to meet the future intelligence requirement.
The
large amount of old houses increase the need for second-hand apartments renovation
According
to the reports from Centaline Property Agency, 60% of apartments purchased by
Hong Kong consumers are among the categories of buildings aged 15 years or
above and secondhand houses. These second-hand apartments are worrying many
residents as they might have safety issues or structural problems, therefore,
there are increase demands of old house renovation services in Hong Kong. "We
too receive a lot of inquires from people regarding the renovation services,
many property buyers tend to renovate their secondhand apartments before moving
in, and before the renovation starts, demolition and restoration need to be
done first. On the other hand, some people are concerned about the water-proof
ability because the buildings are old, so they also want to use the renovation
service.
Though people are fond of online shopping for disinfection
home appliances and DIY small projects, they still rely on renovation companies
for the big projects.
According to our survey, over 40% of property
owners hope to redefine their homes based on their own aesthetic and living habits,
creating the "ideal home" in accord with the personality and needs. However,
most people are not able to do it due to the lack of time and the lack of
skill, they may do some DIY works for small items, yet they still rely on
renovation companies for the bigger project. In addition, people stay home
longer now because of the pandemic and many families choose to order home
appliances online, as a result, some Hong Kong renovation firms decided to
establish the online stores for household appliances to meet this need. Take A1
WORKMAN for example, they set up a website for online home appliance purchase
which not only provides online inquiry services but also delivery and on-site instillation
service in areas like Tuen Mun, Tsuen Wan, Kwai Chung and Kwai Tsing, etc.
According to A1 WORKMAN, the best selling products are sterilization air
conditioner, fan, air purifier, vacuum cleaner, kitchen appliances and so on.
The use of space in the future is sure to
change along with the development of the society, it is going to suit the needs
of everyday life and the change of home/office settings. No matter the development,
the first and foremost requirement is to be safe and practical. In a word, the
priority of renovation and remodeling is to focus on quality and safety.
About A1 WORKMAN
A1 WORKMAN is a professional renovation company in Hong Kong. It undertakes various renovation projects. Their business includes: home decoration, air-conditioning engineering, store and warehouse decoration, banner production, office and building construction, building inspection, aluminum window construction, home furnishing and commercial demolition and restoration, door lock installation and change. https://workman.com.hk/