Mydecine Innovations Group Appoints Gordon Neal to Board of Directors and Dean Ditto as Chief Financial Officer
DENVER, Jan. 11, 2021 — Mydecine Innovations Group (CSE: MYCO) (OTC: MYCOF) (FSE: 0NFA ("Mydecine" or the "Company'), an emerging biopharma and life sciences company committed to the research, development, and acceptance of alternative nature-sourced medicine for mainstream use, announced that it has appointed veteran corporate finance and capital markets professional, Gordon Neal to the Board of Directors. Additionally, Dean Ditto has joined the Company as Chief Financial Officer.
"MYCO continues to augment its C-Suite and board of directors with key independent, professional members to provide oversight into our governance policy to meet anticipated capital markets initiatives slated for this year," said Josh Bartch, Chairman & CEO of Mydecine. "MYCO welcomes capital markets and governance veteran, Gordon Neal, as an independent director who, with his many years of board, board committee, and oversight experience will be invaluable in our corporate deliverables. Likewise, the addition of Dean Ditto as CFO will contribute to the Company's commitment of strengthening internal controls, audit oversight and risk mitigation. His tenure with a Big 4 public accountant firm combined with 20 years of financial leadership makes him an added asset to our C-Suite team."
"I thoroughly believe in the potential of psychedelic-assisted psychotherapy and I'm honored to have this opportunity to help Mydecine's team be successful in the company's future product commercialization efforts," said Mr. Neal. "Over the years, as the founder of Neal McInerney Investor Relations, I was involved in marketing more than $4 billion in debt and equity financings as well as providing capital market strategies to multi-national companies and my passion for bringing innovative new therapies to the market for patients perfectly aligns with Mydecine's mission as a global leader in the psychedelic space."
"I have a profound belief in Mydecine's vision and mission," said Mr. Ditto. "The Company's commitment to developing treatments for veterans and others suffering from PTSD has resonated deeply with me. I look forward to working with the entire team to help shape the future of the Company."
About Gordon Neal
Gordon Neal has more than 35 years' experience in governance, corporate finance and investor relations. He founded Neal McInerney Investor Relations in 1991. Through marketing more than $4 billion in debt and equity financings, his company grew to be the second largest full-service Investor Relations firm in Canada with offices in Vancouver, Toronto and Los Angeles. His clients included; BCE, Nortel, Bell Canada International, Bell Mobility, Clearnet, Intrawest, Canaccord Capital, BMO Nesbitt Burns, and Blackberry (RIM). Prior to that, Mr. Neal was VP Corporate Development at MAG Silver Corp. where he provided capital market strategies and solutions to the board. He is currently the President of New Pacific Metals Corp. Mr. Neal has served on the boards of Falco Resources, Balmoral Resources, Americas Petrogas, Rockgate Capital, and Xiana Mining. Mr. Neal has raised more than $500 million for resources companies since 2004. Mr. Neal graduated from Dalhousie University with a B.Sc. in Biochemistry. He has also served as a member of the Dalhousie University Senate and Board of Governors.
About Dean Ditto
Dean Ditto is an experienced CFO who has helped middle market companies elevate the financial function, secure capital, drive growth and improve profits. He joins Mydecine from Sigue Corporation where he served as CFO and was responsible for leading the finance team in business planning, budgeting, financial analysis and accounting. In addition, he was a Big 4 public accountant at PricewaterhouseCoopers before progressing to leadership roles with increased responsibilities, including C-suite and corporate officer roles. His areas of expertise include SEC reporting, treasury, internal audit, controls, tax, risk management, compensation planning, facilities, vendor programs, payroll and 401k. His key accomplishments include leading a financial services company through a business turnaround that improved annual profits by $15 million through managing costs, restructuring debt, and discontinuing unprofitable operations. Mr. Ditto's professional certifications include Certified Public Accountant and Certified Internal Auditor and he earned his MBA degree from the Kelley School of Business, Indiana University.
About Mydecine Innovations Group Mydecine Innovations Group™ is a life sciences company dedicated to developing and commercializing innovative solutions for treating mental health problems and enhancing wellbeing. The company's world-renowned medical and scientific advisory board is progressing a robust R&D pipeline of psychedelic derived therapeutics, novel compounds, therapies, and controlled drug delivery systems. Mydecine has exclusive access to a full cGMP certified pharmaceutical manufacturing facility with the ability to import/export, extract, and analyze natural and synthetic psychedelic compounds with full government approval through Health Canada.
Learn more at: https://www.mydecine.com/ and follow us on Facebook, Twitter, and Instagram.
Mydecine Innovations Group Media Contacts Anne Donohoe / Nick Opich KCSA Strategic Communications [email protected] / [email protected] 212-896-1265 / 212-896-1206
On behalf of the Board of Directors: Joshua Bartch, Chief Executive Officer [email protected]
Corp Communication: Charles Lee, Investor Relations [email protected] +1 720-277-9879
For further information about Mydecine Innovations Group, Inc., please visit the Company's profile on SEDAR at www.sedar.com or visit the Company's website at www.mydecine.com.
The Canadian Securities Exchange has neither approved nor disapproved the contents of this news release and accepts no responsibility for the adequacy or accuracy hereof. This news release contains forward-looking statements, which relate to future events or future performance and reflect management's current expectations and assumptions. Such forward-looking statements reflect management's current beliefs and are based on assumptions made by and information currently available to the Company. Readers are cautioned that these forward-looking statements are neither promises nor guarantees, and are subject to risks and uncertainties that may cause future results to differ materially from those expected including, without limitation, the availability and continuity of financing, the ability of the Company to adequately protect and enforce its intellectual property, the Company's ability to bring its products to commercial production, continued growth of the global adaptive pathway medicine, natural health products and digital health industries, and the risks presented by the highly regulated and competitive market concerning the development, production, sale and use of the Company's products. Although the Company has attempted to identify important factors that could cause actual results to differ materially from those contained in forward-looking information, there may be other factors that cause results not to be as anticipated, estimated or intended. There can be no assurance that such information will prove to be accurate, as actual results and future events could differ materially from those anticipated in such information. These forward-looking statements are made as of the date hereof and the Company does not assume any obligation to update or revise them to reflect new events or circumstances save as required under applicable securities legislation. This news release does not constitute an offer to sell securities and the Company is not soliciting an offer to buy securities in any jurisdiction in which such offer, solicitation or sale would be unlawful prior to registration or qualification under the securities laws of such jurisdiction. This news release does not constitute an offer of securities for sale in the United States. These securities have not and will not be registered under United States Securities Act of 1933, as amended, or any state securities laws and may not be offered or sold in the United States or to a U.S. Person unless so registered, or an exemption from registration is relied upon.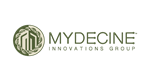 SWBC Named Best Companies to Work for in Texas
SAN ANTONIO, Feb. 26, 2021 /PRNewswire/ — SWBC is excited to announce that it was recently named as one of the 2021 Best Companies to Work for in Texas. The awards program is a project of the Texas Association of Business (TAB), Texas Society for Human Resource Management, and Best Companies Group. This statewide survey and awards program was designed to identify, recognize, and honor the best places of employment in Texas, benefiting the state's economy, workforce, and businesses. The 2021 Best Companies to Work for in Texas list is made up of 100 companies.
With this news, and growth in a number of our divisions, SWBC is looking to fill more than 150 full- and part-time positions across the company, with the majority of the positions based in San Antonio.
Current openings include the following areas – just to name a few:
Claims  
Collections                                                                 
Customer Service  
Information Technology   
Mortgage      
PEO                                            
Benefits include:
Generous 401(k) match
Lucrative wellness programs
Excellent corporate culture and work environment
Professional development and growth opportunities
Tuition reimbursement program
Interviews for open positions will be conducted via phone or video. SWBC has put in place a number of significant measures in collaboration with medical professionals to ensure the safety of our applicants and employees during the COVID-19 pandemic, and will continue to follow the guidelines set forth by our local government and the Center for Disease Control (CDC).
We encourage individuals looking to start or grow their career to visit swbc.com/careers for a list of all available openings and to apply online.
About SWBC
As a diversified financial services company, SWBC provides financial institutions, businesses, and individuals a wide range of services, including insurance, mortgages, wealth management, employee benefits, and more. Headquartered in San Antonio, Texas, SWBC has partners and divisions across all 50 states and manages business around the world. No matter how wide its reach, SWBC always listens to its customers' needs, analyzes their current situations, and recommends customized solutions. For more information about our innovative approach to personalized service, visit SWBC's website at swbc.com.
View original content to download multimedia:http://www.prnewswire.com/news-releases/swbc-named-best-companies-to-work-for-in-texas-301236603.html
SOURCE SWBC
FICO Launches Small Business Credit Score with Quod in Brazil
SAO PAULO, Feb. 26, 2021 /PRNewswire/ — Today, FICO, a global predictive analytics and decision management software leader, and Quod, one of the largest data intelligence companies in Brazil, jointly launched a solution for credit risk assessment of small and medium-sized companies (SMEs). To perform the analysis, the Quod Score PJ PME by FICO uses innovative data sources, such as data from the Positive Credit Registry and information about the company and its partners, designed to be in full compliance with the General Data Protection Law (LGPD).
Similar to a consumer credit score, the Quod Score PJ PME by FICO converts the SME's credit profile data into a numerical score that is designed to predict the probability of future payment. Based on the characteristics of the company and its partners, it incorporates registration data and credit behavior data to refine the risk forecast – its integrated vision adds value, making analysis faster and more accurate.
The solution can be applied to SME credit products, loans, and leases across the life cycle from acquisition and account management to collections as well as cross-selling.
"As we expand into additional countries, FICO brings a depth of global analytic and scoring experience to enable faster, more precise credit decisions.  With the introduction of Quod Score PJ PME by FICO, we continue to safely expand credit access for small and medium-sized businesses in this key region," says Alexandre Graff, vice president and general manager of FICO Latin America and the Caribbean.
"Small and medium-sized companies are of great importance for job creation and the economy's resumption. However, the credit risk assessment process of these companies can often be expensive and time-consuming, which means that many loans are denied. In this scenario, the Quod Score PJ PME by FICO acts in an agile and consistent manner, enabling creditors to expand their SME credit portfolios and control risk with confidence," says Ricardo Thomaziello, Chief Data Officer at Quod.
The new score launch in Brazil further highlights FICO's global innovation and momentum.  FICO is now present in over 30 countries including Mexico, the Philippines, African countries, India, and additional countries around the world.
About FICO
A world leader in predictive analysis software, FICO specializes in examining data and applying technologies such as artificial intelligence, machine learning and analytics to predict consumer behavior, optimizing companies' interactions with their customers. Operating in more than 100 countries, the company has developed a cloud platform that contributes to making more than 10 billion business decisions a year and that protects 2.6 billion cards against fraud. FICO brings together more than 195 global patents on technologies that increase profitability and customer satisfaction, contributing to the growth of companies in various segments, such as finance, insurance, retail, telecommunications, among others. Founded in 1956 and headquartered in Silicon Valley, FICO opened its office in Brazil in 1998.
About Quod
Quod is one of the largest data intelligence companies in Brazil, authorized by the Central Bank to operate the Positive Data. Combining a large data set of its own, partner's data and cutting-edge technology, the company develops decision-making solutions for several purposes: customer prospecting, credit risk management, customer portfolio management, fraud prevention, compliance and collections intelligence. The company started operations in late 2018 and serves customers from all sectors of the economy, including financial institutions, insurance companies, retailers, telecommunications operators and small and medium-sized companies.
View original content:http://www.prnewswire.com/news-releases/fico-launches-small-business-credit-score-with-quod-in-brazil-301236602.html
SOURCE FICO
Actor Bryan Cranston Lists Beachfront Net Zero Carbon Footprint Home with Coldwell Banker Realty for $4.995 Million
VENTURA, Calif., Feb. 26, 2021 /PRNewswire/ — Award-winning actor, director, producer and screenwriter Bryan Cranston, star of the critically-acclaimed show, Breaking Bad, has listed his net-zero carbon footprint oceanfront home ("Three Palms") for $4,995,000 with Jon Perkins and Katie Walsh, agents affiliated with the Montecito office of Coldwell Banker Realty. The approximately 2,450-square-foot Platinum LEED designated home is located in Ventura, Calif. and includes three bedrooms and four bathrooms with an option to purchase the furniture and personal art collection. The home is being marketed as a Coldwell Banker Global Luxury property. See the listing.
"I put my heart, soul and blood, sweat and often tears into it, and I'm glad because it was such an artistic endeavor, and yet functional. There's something lovely about creating something with tremendous pride and effort and turning it over… letting someone else take it to the next level of appreciation," said Cranston as he reflected on the tough decision to sell the property. "I hope a family buys it so that their kids and grandkids all come to visit, and they can jump in the ocean and learn how to swim or surf and go for walks on the beach – look at the dolphins that come by almost every morning and afternoon. And end of the day, on the deck, share a glass of wine with friends as you watch the sunset into the horizon."
Showcasing unique architectural features, huge sliding glass doors, polished concrete flooring, high-end cabinetry and appliances, and smart home capabilities, this contemporary home features many modern furnishings custom-made specifically for the home. Bathed in natural light with access to multiple beachfront patio spaces, the great room has a cozy fire reading nook, and ultra-modern kitchen. Boasting gorgeous unobstructed ocean views, the well-appointed premiere bedroom is a peaceful respite from any of life's stresses, and features a walk-in closet, a stunning bathroom with a standalone soaking tub, and separate shower. The private second bedroom also has a fabulous ocean view. All additional bedrooms offer ensuite bathrooms and comfortable space for family and guests. Nothing was overlooked.
"At the end of a private road on a peaceful stretch of beach between Los Angeles and Santa Barbara, this home was expertly designed to showcase the best of sustainability and luxury," said Perkins. "A true net-zero build, the home's combination of energy efficiency, solar and recycling systems help it produce as much energy as it uses, making it one of the most remarkable green homes ever built in California."
To view the home, contact Jon Perkins at 805-284-3660 or [email protected] or Katie Walsh at 805-350-6533 or [email protected].
About Coldwell Banker Realty
Coldwell Banker Realty in Southern California, the No. 1 residential real estate brokerage in Southern California, operates 61 offices with approximately 4,189 affiliated agents. Real estate agents affiliated with the company are independent contractor agents and are not employees of the company. Coldwell Banker Realty is owned by a subsidiary of Realogy Holdings Corp. (NYSE: RLGY), the largest full-service residential real estate services company in the United States. For more information, visit ColdwellBankerHomes.com. CalDRE #01908304.
Contact:
Marisa Vallbona, 619-708-7990, [email protected] 
Leah Wright, 973-437-3084 or [email protected]
View original content to download multimedia:http://www.prnewswire.com/news-releases/actor-bryan-cranston-lists-beachfront-net-zero-carbon-footprint-home-with-coldwell-banker-realty-for-4-995-million-301236589.html
SOURCE Coldwell Banker Realty