Mohawk Industries, Inc. Invites You to Join the Third Quarter 2020 Conference Call on the Web
CALHOUN, Ga., Oct. 06, 2020 — In conjunction with Mohawk Industries, Inc. (NYSE: MHK) Third Quarter 2020 earnings release on Thursday October 29, 2020 you are invited to listen to its conference call that will be broadcast live on Friday October 30, 2020 at 11:00 am ET.
What:
     
Mohawk Industries, Inc. 3rd Quarter 2020 Earnings Call
 
 
 
 
 
When:
 
October 30, 2020 11:00 am ET
 
 
 
 
 
Where:
 
www.mohawkind.com Select Investor Information
 
 
 
 
 
How:
 
Live over the Internet – Simply log on to the web at the address above or
 
 
Live Conference Call:
     
Dial 1-800-603-9255 (US/Canada) Dial 1-706-634-2294 (Int'l) Dial 1-253-237-1879 (Int'l) Conference ID: 8291468
 
 
 
 
 
Mohawk Industries is the leading global flooring manufacturer that creates products to enhance residential and commercial spaces around the world. Mohawk's vertically integrated manufacturing and distribution processes provide competitive advantages in the production of carpet, rugs, ceramic tile, laminate, wood, stone and vinyl flooring. Our industry-leading innovation has yielded products and technologies that differentiate our brands in the marketplace and satisfy all remodeling and new construction requirements. Our brands are among the most recognized in the industry and include American Olean, Daltile, Durkan, Karastan, IVC, Marazzi, Mohawk, Pergo, Quick-Step and Unilin. During the past decade, Mohawk has transformed its business from an American carpet manufacturer into the world's largest flooring company with operations in Australia, Brazil, Canada, Europe, India, Malaysia, Mexico, New Zealand, Russia and the United States.
For those unable to listen at the designated time, the call will remain available for replay over Mohawk Industries, Inc. investor relations website through November 30, 2020 or by dialing 1-855-859-2056 (US/Canada) or 1-404-537-3406 (Int'l/Local) and entering Conference ID # 8291468.
Contact: Mohawk Industries, Inc. Frank Boykin, Chief Financial Officer 706-624-2695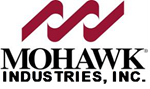 Experience a New, Smarter Way to Shop for Skincare with POND'S and Shopee
Chat, Snap, and Buy skincare products that best suit your needs with the Skin Advisor Live (SAL)
MANILA, PHILIPPINES – Media OutReach – 18 January 2021 – It is no secret that more and more skincare concerns have been noticed by Filipinas over the past few months. Continued working from home, constant exposure to the blue light from our computer screens and perpetual mask-wearing have all taken their toll on our precious faces. Coupled with a saturated skincare market, it is getting more difficult, even overwhelming, to find the best products for our personal skin needs. With these unseemly neverending skincare concerns, POND'S has teamed up with Shopee, the leading e-commerce platform in Southeast Asia and Taiwan, to integrate its Skin Advisor Live or SAL chatbot on the platform.
Research by the POND'S Institute shows that common skincare issues in the Philippines, such as dullness, dark spots, wrinkles, acne and oily skin, were intensified by prolonged mask wearing and continued all-day exposure to our screens. The POND'S Institute predicts that many of these skincare issues will persist in 2021, as those behaviours will continue to be mainstays of our everyday lives in this "new normal."
However, the good news is, POND'S SAL can help identify the skin issues particular to each person. The cutting-edge AI chatbot can diagnose key skin concerns based on an individual's selfie or uploaded photo, and expertly recommend products that will best suit what it needs. All it takes is three easy steps: CHAT with SAL via the Unilever store on the Shopee platform, SNAP a selfie, and BUY the personalized regime recommendation based on the selfie analysis results. For example, if a user has a high acne score, the Acne Clear facial foam will be recommended as it fights 99% of germs. Users with a high wrinkle score will be recommended the Age Miracle Day Cream, which has Vitamin B3 to offer strong protection against blue light.
"Our goal is to provide consumers with the most up-to-date and pioneering skincare solutions," said Rohit Bhasin, Global Brand Vice President, POND'S. "Our research from the POND'S Institute helps inform our innovation so we are continually updating our diverse range of products to cater to a variety of skincare needs. POND'S SAL helps consumers on their skincare journey by identifying their own skincare concerns and points them to products which may be able to help — all from the comfort of their sofa. And with this first-of-its-kind integration onto Shopee, this journey just got even easier, smarter and more enjoyable, helping consumers from feeling overwhelmed by the choice of skincare products online."
"We're excited to be the first e-commerce platform to partner with a globally-recognised beauty brand like POND'S, to offer consumers across Southeast Asia easy access to personalised skincare solutions. Our insights show that Shopee users spend time on our app interacting with brands through features such as livestream and chat. SAL will be a bonus feature for them to engage deeper with the brand and learn more about their skin, while enjoying great product deals from POND'S," said Ian Ho, Regional Managing Director, Shopee.
The POND'S Super Brand Day on Shopee will run on 20th — 22nd January, featuring educational content and exclusive promotions. For more information on trying out POND'S SAL at Shopee, please visit here.
Download the Shopee app for free on the App Store or Google Play Store.
About POND'S
The POND's brand has transformed the face of beauty for over a century. From inventing beauty essentials like the classic Cold Cream Cleanser to pioneering Smartone Technology that works on every skin shade and innovating Micellar Water with Vitamins, POND'S meets the skincare needs of women across the world. Its transformative skincare solutions are backed by the expertise of the POND's Institute and have been trusted by women throughout history to help them be their most beautiful selves.
About Shopee
Shopee is the leading e-commerce platform in Southeast Asia and Taiwan. It was launched in 7 markets in 2015 to connect consumers, sellers, and businesses in the region.
Shopee offers an easy, secure, and engaging experience that is enjoyed by millions of people daily. It offers a wide product assortment, supported by integrated payments and logistics, as well as popular entertainment features tailored for each market. Shopee is also a key contributor to the region's digital economy with a firm commitment to helping brands and entrepreneurs succeed in e-commerce.
Shopee is a part of Sea Limited (NYSE:SE), a leading global consumer internet company. In addition to Shopee, Sea's other core businesses include its digital entertainment arm, Garena, and digital financial services arm, SeaMoney. Sea's mission is to better the lives of consumers and small businesses with technology.
Advanced Energy Expands Market-Leading RF Power Generator to Meet Critical Needs of Semiconductor and Industrial Manufacturers
The Paramount HP 10013 power generator broadens AE's Paramount product family, delivering higher power to speed processes and improve yield
DENVER,
COLORADO – Media OutReach – 20
January 2021 – Advanced
Energy (Nasdaq: AEIS) —
a global leader in highly engineered, precision power conversion, measurement,
and control solutions — today expands its flagship
Paramount® RF (radio frequency) power generator product family with
the introduction of the new Paramount HP 10013 power generator.
Designed
for semiconductor and industrial thin film applications, Paramount HP 10013
builds on AE's industry-leading power delivery systems for plasma applications,
including conductor etch, dielectric etch, deposition, sputtering and ion
implantation. The Paramount HP 10013 adds higher power 10 kW capabilities to the
Paramount 13.56 MHz platform, with the ability to deliver high impulse energy
with low average power for accurate and repeatable pulsed power. The higher
power increases plasma density and ion energy that enable faster and deeper
etching and faster deposition processes, addressing the requirements for
leading-edge high aspect ratio devices and new emerging applications.
"With
ICs now a part of nearly every product in consumer, entertainment,
manufacturing, computing, transportation and many other markets, our industry
is faced with a much wider range of applications, as well as challenges, for precision
process power," said Peter Gillespie, senior vice president, semiconductor and
computing products, Advanced Energy. "AE's Paramount product family pioneered
pulsing RF with the industry's first commercially viable, all-digital RF power
supplies. By introducing the higher power solution, AE enables our customers' innovation
in creating more complex, three-dimensional architectures and new materials."
The Paramount platform's digital
architecture provides precise power management and streamlines new function
integration without the need for hardware changes. Full digital control
provides dynamic, real-time detection of plasma changes and delivers high-power
output with repeatable performance. The digital interface enables
synchronization with other RF power generators and provides seamless connection
to AE's market-leading line of Navigator and Navigator II digital matching
networks, together, the most widely used plasma power delivery solution in the
semiconductor industry.
For detailed technical specifications, visit the Paramount
family product page.
About Advanced Energy
Advanced Energy (Nasdaq: AEIS) is a global leader in the design and manufacturing of highly engineered, precision power conversion, measurement and control solutions for mission-critical applications and processes. AE's power solutions enable customer innovation in complex applications for a wide range of industries including semiconductor equipment, industrial, manufacturing, telecommunications, data center computing and healthcare. With engineering know-how and responsive service and support around the globe, the company builds collaborative partnerships to meet technology advances, propel growth for its customers and innovate the future of power. Advanced Energy has devoted more than three decades to perfecting power for its global customers and is headquartered in Denver, Colorado, USA. For more information, visit www.advancedenergy.com.
Advanced Energy | Precision. Power. Performance.
Amazon to host first Southeast Asia Seller Summit for small and medium-sized businesses to Start Local, Go Global
The two-day complimentary virtual event focuses on empowering small and medium-sized businesses to develop strategies and skills to reach more customers locally and globally
SINGAPORE – Media OutReach – 18 January 2021 – (NASDAQ:AMZN) – With online purchases on the rise and more consumers becoming digital-first in their shopping journey[1], Amazon is hosting its inaugural  Southeast Asia Seller Summit to help small and medium-sized businesses (SMBs) across the region reach more customers worldwide. The Amazon Southeast Asia Online Seller Summit 2021 will be held on January 28 and 29, 2021, 10am SGT onwards.
Minister for Trade and Industry, Mr Chan Chun Sing, will grace the virtual event on January 28, 10am SGT as the Guest-of-Honour. He will be joined by leaders of Amazon Singapore, industry experts, and local business owners selling on Amazon.sg. With the focus on 'Start Local, Go Global', the Summit will discuss the impact of e-commerce trends and how local businesses can sell online with Amazon's 18 marketplaces to expand internationally.
The Amazon Southeast Asia Online Seller Summit 2021 will make online cross-border selling more accessible to SMBs and equip them with the insights and resources to address rapidly evolving consumer demands and expectations. Sellers can learn about top product categories and how to grow their business online, with Amazon Merchandising and Brand Success Tools, while managing their logistics with Fulfilment by Amazon (FBA). Additionally, the Summit will include 1:1 sessions with third party service providers (logistics and payment companies) from Amazon's Service Provider Network to share best practices for businesses to bounce back quicker from the impact of COVID-19 and expand their retail presence. Furthermore, sellers can connect with one another and learn about the skills development programs offered by Amazon.
"Supporting small and medium-sized businesses has been a fundamental part of the work we do at Amazon and we are excited to continue expanding our support for sellers in Singapore and Southeast Asia," said Henry Low, Country Manager, Amazon Singapore. "I believe that everything big starts with something small. With our growing resources and support for local sellers here, we want to empower them to seize the huge opportunities in selling online and across shores — helping them start local, go global. As of today, we offer over 135 tools and services to help sellers worldwide manage their businesses. The Amazon Southeast Asia Online Seller Summit 2021 is another milestone for us to bring more sellers online, support their growth journey, and connect them with customers everywhere." 
In addition to industry and consumer insights, participating SMBs can access professional training courses, 1:1 consultations, and programs to sell with Amazon. Local sellers on Amazon will also share their best practices and advice for SMBs. For instance, hear from Debbie Cai, founder of Rui Smiths, on how the hunger to build something of her own led her to quit her job as a news editor in New York City and become an entrepreneur. Since 2014, Debbie has been able to sell internationally with Amazon, despite a limited retail background, and grow Rui Smiths across twelve countries — US, Canada, Mexico, UK, Germany, Italy, France, Spain, Australia, Netherlands, Singapore and most recently, Sweden.
"My fellow seller ambassadors and the other sellers I have met through Amazon have been invaluable as a support network for me and my business. Some of the tips and insights we exchanged have affirmed my knowledge that we are all on the right track. I am looking forward to launching new products this year while widening my distribution circle internationally, by leveraging Amazon's reach and tools. At the Amazon Southeast Asia Online Seller Summit 2021, I hope to share some of these learnings and experiences that have been fundamental to the success of my business," said Debbie Cai, founder, Rui Smiths.
For a more hands-on guide to selling on Amazon, participants can join the workshop sessions hosted by Amazon on Day 2, January 29, 2021, between 10am and 5pm SGT.
For more information and event registration, please visit: http://amzn.to/SGOSS-signup
---
[1] Euromonitor International. https://go.euromonitor.com/white-paper-dc-200922-digital-consumer-journey.html
About Amazon
Amazon is guided by four principles: customer obsession rather than competitor focus, passion for invention, commitment to operational excellence, and long-term thinking. Customer reviews, personalized recommendations, Prime, Fulfillment by Amazon, AWS, and Kindle are some of the products and services pioneered by Amazon. For more information, visit Amazon.sg.