Our website publishes news, press releases, opinion and advertorials on various financial organizations, products and services which are commissioned from various Companies, Organizations, PR agencies, Bloggers etc. These commissioned articles are commercial in nature. This is not to be considered as financial advice and should be considered only for information purposes. It does not reflect the views or opinion of our website and is not to be considered an endorsement or a recommendation. We cannot guarantee the accuracy or applicability of any information provided with respect to your individual or personal circumstances. Please seek Professional advice from a qualified professional before making any financial decisions. We link to various third-party websites, affiliate sales networks, and to our advertising partners websites. When you view or click on certain links available on our articles, our partners may compensate us for displaying the content to you or make a purchase or fill a form. This will not incur any additional charges to you. To make things simpler for you to identity or distinguish advertised or sponsored articles or links, you may consider all articles or links hosted on our site as a commercial article placement. We will not be responsible for any loss you may suffer as a result of any omission or inaccuracy on the website.
Mexus announces May results and gives guidance for June
CABORCA, Mexico, June 01, 2020 — Mexus Gold US (OTCQB: MXSG) ("Mexus" or the "Company) announced that for the month of May, 2020 the company produced 102 ounces of gold. This production was accomplished during the COVID-19 slowdown all the while keeping staff safe yet productive.  Mexus is looking to produce 150 ounces of gold in the month of June, 2020.  
The company is currently working the Julio vein shear zone pit #2.  (See attached photo)  Sampling of this material shows visible gold and contains easily leached microscopic gold. Twelve bottle roll tests of material recently placed on the heap pad showed an average of 6.7 g/t to 11.9 g/t Au. Solution starting to return to the pond is measuring .21 to .3 g/t Au and is expected to increase to .5 g/t Au.
On May 29th, the company began blast hole drilling on the Julio vein pit #2 with the objective to define geological targets as production continues. Systematic hydraulic track drilling is being used with the material then being bottle roll leach tested, atomic absorption tested, and confirmed with independent official laboratory analysis.  The results are being used to produce a mineralized material reserve report.   In the near term, this information is ensuring that the highest-grade material is being mined.
The heap leach pad at the Santa Elena mine currently holds 18,000 tons of mineralized material. Head grades are estimated at 3 to 4 g/t Au. Gold solution is being processed at 70-80 gallons per minute with carbon columns and electrowinning being utilized for final gold recovery. 
Hydraulic drilling of Julio vein pit #2
Panned material from Julio vein pit #2
About Mexus Gold US
Mexus Gold US is an American based mining company with holdings in Mexico. The fully owned Santa Elena mine is located 54km NW of Caborca, Mexico. Mexus also owns rights to the Ures property located 80km N of Hermosillo, Mexico. This property contains 6900 acres and has both gold and copper on the property. Founded in 2009, Mexus Gold US is committed to protecting the environment, mine safety and employing members of the communities in which it operates.
For more information on Mexus Gold US, visit www.mexusgoldus.com. 
Mexus Gold US (775) 721-9960
Cautionary Statement
Forward looking Statement: Statements in this press release may constitute forward-looking statements and are subject to numerous risks and uncertainties, including the failure to complete successfully the development of new or enhanced products, the Company's future capital needs, the lack of market demand for any new or enhanced products the Company may develop, any actions by the Company's partners that may be adverse to the Company, the success of competitive products, other economic factors affecting the Company and its markets, seasonal changes, and other risks detailed from time to time in the Company's filings with the Securities and Exchange Commission. The actual results may differ materially from those contained in this press release. The Company disclaims any obligation to update any statements in this press release.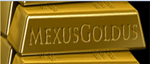 Newsletters with Secrets & Analysis. Subscribe Now