Our website publishes news, press releases, opinion and advertorials on various financial organizations, products and services which are commissioned from various Companies, Organizations, PR agencies, Bloggers etc. These commissioned articles are commercial in nature. This is not to be considered as financial advice and should be considered only for information purposes. It does not reflect the views or opinion of our website and is not to be considered an endorsement or a recommendation. We cannot guarantee the accuracy or applicability of any information provided with respect to your individual or personal circumstances. Please seek Professional advice from a qualified professional before making any financial decisions. We link to various third-party websites, affiliate sales networks, and to our advertising partners websites. When you view or click on certain links available on our articles, our partners may compensate us for displaying the content to you or make a purchase or fill a form. This will not incur any additional charges to you. To make things simpler for you to identity or distinguish advertised or sponsored articles or links, you may consider all articles or links hosted on our site as a commercial article placement. We will not be responsible for any loss you may suffer as a result of any omission or inaccuracy on the website.
Liquid Payments Uses Robotics to Streamline Financial Operations for Healthcare Providers
FORT LAUDERDALE, Fla., April 25, 2019 — Liquid Payments, Inc., a financial technology innovator in the healthcare payments space, leverages AI-based technology and robotics to enhance its payments processing platform.  Designed for medium- to larger-sized healthcare providers, the Liquid "Bot" enables seamless and accurate posting of financial data into any EMR, streamlining operations and reducing administrative costs.
The Liquid Payments core platform combines traditional point-of-sale (POS) payment terminals with payment card tokenization and an ecommerce platform, enabling faster and easier collection of patient payments, particularly those hard-to-collect, post-insurance adjudication balances owed. Already a game-changer in terms of increased revenue and acceleration of receivables, Liquid's application of Robotics Process Automation (RPA) adds the benefit of creating operational efficiencies without any dependencies on the underlying EMR/practice management system.
"Liquid Payments is always innovating, and their application of robotics in healthcare payments is no exception," said Dr. Paul Preste, CEO of Preste Medical Center in Fort Lauderdale, FL. "Using their platform has helped our practice improve collections, reduce costs, and with this latest advancement, create operational efficiencies and eliminate errors."
At approximately 8% of the nearly $3.5 trillion spend, the administrative cost of healthcare in the U.S. is astonishing and well above the average of other progressive countries. By one estimate, for every 10 physicians providing care, almost 7 additional people are engaged in billing-related activities. As Kevin Schulman, co-author of a JAMA (Journal of the American Medical Association) published study and professor of medicine at Duke University stated, "The high administrative costs are functions of the system's complexity." 
"At Liquid, we're all about eliminating complexity," said CEO, Shashi Kapur. "We believe healthcare providers can, and should, have the ability to easily integrate solutions without the hefty, and often prohibitive, price tag imposed by EMR providers. Our 'bot' enables this, and in doing so, creates more opportunity in the market, fosters continued innovation, and helps keep administrative costs in check."
In addition to posting patient payments, Liquid's AI-based technology delivers an all-electronic service for processing EOBs (Explanations of Benefits) and the associated payments received from insurance carriers. Similarly, this technology is available irrespective of the EMR or practice management system used by the healthcare provider. This independence gives healthcare practices greater flexibility and allows staff members to focus on items which add more value.
Liquid Payments specializes in helping healthcare providers take greater control over their payments and collections through innovative technologies and value-added services. The Liquid PCI and HIPAA compliant payment-card capture, along with SMS technology, allows healthcare providers to auto-charge patient balances owed, set up automatic recurring payment plans, send payment links to collect balances due, and more. Patients benefit from simple, convenient payment options and enhanced communication. By digitalizing payments, Liquid also provides efficiencies in remittance to providers, resulting in increased revenue and improved cash flow, as well as decreased write-offs and reduced costs.
About Liquid Payments, Inc. Based in Fort Lauderdale, Liquid Payments, Inc. (LQ), is a financial technology innovator in the healthcare space. LQ has solutions deployed in multiple medical payments sectors including healthcare cost-sharing entities and healthcare practices and are various applications of AI (Artificial Intelligence). For more information visit www.liquid-payments.com.
About Paul G. Preste M.D. and Associates P.A. (Preste Medical Center) Based in Fort Lauderdale, Preste Medical is a multi-specialty practice. Recognized as a primary care delivery office with specialties in Rheumatology, Endocrinology, and Internal Medicine, the practice sees patients throughout the Greater Fort Lauderdale and Pompano areas. From standard checkups to advanced treatment of complex illnesses, their physicians and practitioners provide the compassionate care patients deserve. The skilled team of healthcare professionals works closely with patients to manage chronic illnesses such as diabetes, hypertension, asthma and more, and with locations in the Greater Fort Lauderdale area, Preste healthcare is dedicated to the well-being of the community. www.prestemedical.com.   
CONTACT: Ambit Advertising & Public Relations kathy@ambitmarketing.com (954)568-2100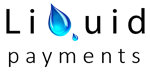 Newsletters with Secrets & Analysis. Subscribe Now