KRONOS ADVANCED TECHNOLOGIES INTRODUCES NEWEST PERSONAL WEARABLE BIO-AEROSOL REAL-TIME SENSOR TO PROTECT PUBLIC DURING PANDEMIC
LOS ANGELES, CA, Jan. 13, 2021 — KRONOS ADVANCED TECHNOLOGIES, INC., (OTC MARKETS: KNOS) ("KNOS" or the "Company"), a revenue-generating, product development and production company that has significantly changed the way air is moved, filtered and sterilized announced today the availability of the first of its kind personal smart sensor, optimized for detection of micro bio-aerosols and air quality. Bio-aerosols are airborne particles that are living (bacteria, viruses, and fungi) that may originate from living organisms. The health effects of bio-aerosols, including infectious diseases, acute toxic effects, allergies, and cancer coupled with the threat of bioterrorism and SARS and the recent COVID-19 pandemic, have led to increased awareness on the importance of bio-aerosols.
This revolutionary product was developed and is manufactured by Israeli hi-tech startup, Canario LTD and is exclusively marketed in North America by Kronos Advanced Technologies Inc.
The CANARIO™ sensor is a wearable, portable device that continuously monitors the air users' quality in real-time utilizing an advanced laser sensor with sophisticated embedded artificial intelligence (AI) algorithms to perform automatic machine learning and self-calibration. This unique technology allows the CANARIO™ to detect a single particle measurement of atmospheric bacteria, molds, pollen, and other micro bio-aerosols as small as 0.3 micrometers (which is an equivalent size of about two Covid virus particles).
The compact, patent-pending CANARIO ™ can be securely attached to the user's bag or belt or uniform and can be taken anywhere and constantly monitors dangerous micro bio-aerosol contamination in the surrounding air within about 10 feet. The Sensor connects via Bluetooth to the user-friendly CANARIO app to provide users with quality of air, bio-aerosol contamination alerts, as well as tracking user's social distancing. In addition to monitoring the air quality, the CANARIO™ also includes a micro UV sensor for monitoring dangerous Ultraviolet radiation indoors and outdoors.
The app constantly records and accumulates the data providing users with Air Quality alerts around the user. Suppose the air quality and amount of potentially dangerous and infectious bio-aerosol gets above a certain recommended safe threshold, the device will vibrate while the user immediately receives an alert into the user's smartphone. 
The CANARIO™ is designed to be used by individual users as well as in corporate or office environments allowing management to monitor social distancing at work. Built-in range sensor brings precision to social-distance monitoring and contact tracing. Safeguarding social distancing is one missing link for employees in the COVID-19 age. CANARIO™ range sensors can measure the distance between workers with very high accuracy and alert those within minimum recommended distance limits.
As the world suffers the impact of COVID-19, USA businesses and governments also are seeking ways to safely reopen state and local economies to try to minimize the financial impact of the virus.  Many people are returning to their work. However, with ongoing COVID-19 outbreaks and the threat of a next wave still feared, CDC recommends continuing to maintain social distancing and contact tracing as an essential part of the corporate plans for the safe reopening of businesses and other facilities.
In many workplaces where employees need to be mobile to conduct their activities, maintaining a safe social distance and monitoring amounts of potentially infectious micro bio-aerosol becomes an issue because the proximity between workers is constantly, dynamically changing.  CANARIO™ personal sensors worn individually by all the workers will track and log data regarding which individuals have come in contact with each other. This data is extremely useful when a workplace outbreak occurs to inform people that they have been in close proximity to a person who has subsequently been diagnosed positive for COVID-19 or other infectious diseases. The Sensor's backend platform will be capturing and sharing data about the employees being monitored without infringing with their privacy.
To minimize the risk of COVID-19 and the workplace disruptions caused by workplace outbreaks, employers may be advised to enforce workplace social distancing and introduce device based contact tracing. The small size and low power consumption of CANARIO™ sensors and its integrated app will make it possible for employers to provide a technologically advanced solution that combines proximity monitoring with data logging, network interfacing, contact tracing, and dashboard analysis, becoming necessary for safer workplace interactions.
Recently published data from Acumen Research and Consulting indicated that the global biochemical sensor market is expected to reach a market value of around $67 billion by 2026 and is expected to grow at a CAGR of around 15% in terms of revenue during the period 2019 – 2026.
"The arrival of CANARIO™ to the North American markets marks the beginning of a new era for our Company and we're thrilled to partner with Kronos and to introduce our impressive newly designed personal sensor to Kronos customers," said Itzik Baabur, Canario's Chief Marketing Officer. "We have pushed the boundaries to deliver incredible technological advancements, AI, and developed first of its kind in the world personal air pollution, infectious bio-aerosol and UV radiation monitoring system. Available in two versions: consumers and B2B -CANARIO™ sensors are well designed and durable, and for the first time ever-makes it easier for consumers to stay safe and to fit their lifestyle."
"Innovations we bring to our customers are truly impressive. Being able to 'sense' the air quality around you… this has never been done before." -commented Michael Rubinov, Kronos' President. "Canario's team is amazing. We are looking forward to increased cooperation as we utilize Canario's extensive R&D capabilities in Israel."
The world's first personal micro bio-aerosol CANARIO™ sensors are available for purchase by individuals and companies immediately. The introductory retail price is $179.99. The product comes with USB-C Cable, carabiner clip, Quick Start Guide. 
For more information, please review this video:  https://youtu.be/8QecrVluvdY
About Canario LTD 
Canario is an Israeli start-up company that's focused on improving the health and quality of life for all global citizens, by creating reliable, practical solutions for monitoring the air that we breathe.
Working closely with leading engineers and virologists, Canario developed a revolutionary personal digital electronic nose "Canario" that scans the air 24/7, monitoring the environment and alerting to possible risks.
The company is led by Dovik and his team that has been dedicated to the R&D effort for the last 2 years. "Canario" is first of a kind personal air monitoring device that can monitor and alert on poor air quality, excessive exposure to UV sun radiation and the presence of aerosol droplets that can transmit viruses and other organic pathogens.
Over the past year, the company has joined the global effort to stop the Covid pandemic and has developed the Canario2B platform. The Platform is an air monitoring and proximity-tracking solution that enables organizations to perform efficient trace tracking and isolate only relevant employees thus saving huge costs in managing trace tracking and reducing the isolation of employees.
About Kronos Advanced Technologies, Inc.
The Company was initially founded in 2002 and funded by the U.S. military to develop electrostatic air movers. Eventually, the Company moved into the consumer air purification business. It began operations as a product development company that invented and significantly changed the way air is moved, filtered, and sterilized. Historically, Kronos has focused on developing, marketing, and selling the Company's proprietary air movement and purification technology. Serving the Indoor Air Quality (IAQ) market, Kronos technology uses state-of-the-art high voltage patented processes without the use of traditional porous HEPA filters. Kronos-based products move air silently, filter, sterilize, and purify the air while dramatically reducing energy consumption to half of a 60-watt light bulb. Kronos devices can be variable in shape or size and, therefore, have the potential to be scaled-down for air purification in cars or scaled-up in size for industrial and hazardous gas destruction. The technology is currently being implemented in multiple standalone products for businesses, homes, and vehicles of all types -to move, sterilize and filter air, including removing allergens down to 14.6 nanometers, passing through our patented technology -replacing expensive outdated passive HEPA and other filtration type systems. There are broad ranges of additional markets for standalone and embedded Kronos CORE technology-based devices. Examples of immediately addressable markets include schools, universities, healthcare facilities, operating rooms, manufacturing clean rooms, and the cabins of automobiles and commercial aircraft.
Recently, the Company filed for a provisional patent involving an innovative protective face mask with antimicrobial and anti-cellphone radiation protection features. The Company is planning to file additional patents to improve its existing technology as well as enter into new market segments but will continue to market air purifiers and other consumer products. The Company is an exclusive distributor and licensee of the latest generation of air purifiers based on the Company's CORE technologies. The Company markets its products as Airdog® and KRONOS® brands. All Kronos products come with Kronos Promise ™ -Your Satisfaction is Guaranteed!
Company offices are located in Los Angeles, California.
Shopping portal: https://www.1800safeair.com
Follow KNOS on Twitter: https://twitter.com/kronosati
Follow KNOS on Facebook: https://www.facebook.com/kronosati
Follow KNOS on Instagram: https://www.instagram.com/kronos_ati/
Follow KNOS on Youtube: https://www.youtube.com/channel/UCdtrQDt1R26Ulh8v-S-EpJg
Contact us via [email protected] or visit https://www.kronosati.co or https://www.1800SAFEAIR.com
Forward-looking statements:
Certain statements contained in this press release may constitute "forward-looking statements." Forward-looking statements provide current expectations of future events based on certain assumptions and include any statement that does not directly relate to any historical or current fact. Actual results may differ materially from those indicated by such forward-looking statements as a result of various important factors as disclosed in our filings with the OTC Markets at OTCMarkets.com. In addition to these factors, actual future performance, outcomes, and results may differ materially because of more general factors including (without limitation) general industry and market conditions and growth rates, economic conditions, governmental and public policy changes, the Company's ability to raise capital on acceptable terms, if at all, the Company's successful development of its products and the integration into its existing products and the commercial acceptance of the Company's products.
The forward-looking statements included in this press release represent the Company's views as of the date of this press release, and these views could change. However, while the Company may elect to update these forward-looking statements at some point in the future, the Company specifically disclaims any obligation to do so.
These forward-looking statements should not be relied upon as representing the Company's views as of any date subsequent to the date of the press release.
SOURCE: KRONOS ADVANCED TECHNOLOGIES, Inc
Phone inquiries: 1-800-SAFE-AIR (option #4)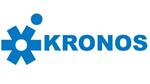 Suncity Group Announces 2021 Outlook
Striding Towards a Bright Future
MACAU – Media OutReach – 5 January 2021 – Under the impact of the COVID-19 pandemic, 2020 was a very difficult year for the world. In the face of the severe challenges, Suncity Group has been working hard to achieve its vision of sustainable development in all areas. With its philosophy of "Innovating With Diversity, Striving For Success", the Group strives to develop its business in the fields of VIP services, entertainment, global tourism, food and beverage, luxury fashion, etc., and is committed to becoming a leading integrated resort operator, with the expansion of its global hotel and resort management business as its core focus. At the same time, as an enterprise rooted in Macao and backed by our motherland, it is one of Suncity Group's priorities to promote Macao as the "Creative City of Gastronomy". With this in mind, the Group has actively and successfully expanded its food and beverage business to the Mainland, promoting cooperation between enterprises of Macao and of the Mainland. Also, HOIANA, the Group's feature project in Vietnam, will serve as a bridge to introduce Vietnam's culture of gastronomy to the Mainland, in response to national policies of "going global" and "bringing in".
HOIANA, Suncity Group's first integrated resort set to open its doors in 2021
Tigre de Cristal will focus on developing local Russian clientele, Japanese and Korean travellers as the target source market
Suncity Group prepares to further expand its food and beverage business in the Mainland
Suncity Group is committed to bringing in the finest food culture to the Mainland
Leveraging on its experience in resort and hotel management, Suncity Group has been actively expanding its global hotel and resort management business and marching towards the goal of becoming an internationally renowned integrated resort operator. Year 2021 will see the grand opening of the Group's first integrated resort HOIANA, with all facilities set to open their doors at the same time. Among the wide array of facilities included the entertainment facilities of Hoiana Suncity, the golf course of Hoiana Shores designed by renowned architect Robert Trent Jones Jr., and the 4 luxury hotels managed and operated by Rosewood Hotel Group – Hoiana Hotel & Suites, New World Hoiana Hotel & Residences, KHOS Hoiana and Rosewood Hoi An, offering over 1,000 guest rooms.
Located in central Vietnam, the integrated resort HOIANA is only 40 km away from the Da Nang International Airport, with its 3-km coastline and a stunning sea view. The first phase of HOIANA covers an area of over 165 hectares, with the second phase project commencing in 2021. Utilizing its unique coastline, the next phase of the resort will focus on increasing the number of guest rooms as well as the expansion of retail areas, including beach resorts and a Vietnamese Village. Future developments also include facilities such as water and adrenaline park, observation deck, etc., all with the aim to create the finest entertainment hub of Southeast Asia. At the same time, taking advantage of its geographical location, HOIANA will target at bringing in tourists from Southeast Asia as its main source markets in the future. Suncity Group believes that HOIANA will bring significant revenue and sustainable development prospects, and is a demonstration of its determination to gradually evolve into an integrated resort operator and actively expand its resort management business.
In addition, through Suncity Group Holdings Limited (1383.HK), Suncity Group is now the single largest shareholder of Summit Ascent Holdings Limited (102.HK), and participates in both operations of Tigre de Cristal Resort Phase I in Vladivostok, Russia and the development of the resort's second phase. Currently, Tigre de Cristal Phase I is the largest integrated resort in Russia, with a positive trend in business and revenue growth driven by the local Russian clientele. Set to open for preview in late 2022 and grandly open in 2023, the Phase II development project will also commence in 2021, doubling the number of entertainment facilities as well as tripling the number of guest rooms. The project will also add to the resort 4 new restaurants and bars, premium outlet and duty free shopping, multi-functional area, and a beach club and spa. Thanks to its prime location in Northeast Asia, Tigre de Cristal will be well suited for Japanese and Korean travellers. In the future, the Group will focus on developing local Russian clientele, while introducing Japanese and Korean travellers to the resort as the target source market.
Through the acquisition of Suntrust Home Developers, Inc. (Stock Code: SUN:PM), Suncity Group is also actively engaging in the development of the Westside City Integrated Resort in the heart of Entertainment City in Manila, Philippines. The project covers an area of over 20 hectares and is set to open its doors before 2023, creating the hub of entertainment of Philippines together with our local partners.
Moreover, Suncity Group is expanding into East Asia to further target at Japanese and Korean travellers, with plans to develop resorts in Miyako Island of Okinawa and Niseko of Hokkaido in Japan, with construction to begin in 2021. The Group plans to build a resort hotel in the Yonaha Maehama Beach Area, which is known as "the most beautiful beach in the East", in Miyako Island of Okinawa, Japan and is expected to complete in 2023. The resort will provide 100 hotel rooms and 40 private villas with their own pools, as well as a variety of special water sports, including stand-up paddling, snorkelling and deep diving. In addition, the Group plans to build a luxury resort in Niseko of Hokkaido, Japan, which owns the reputation as one of the "Top 10 Ski Resorts in the World". With development plans in the works in 2021, the project will cover an area of approximately 20 hectares, combining the natural beauty of Niseko and convenient leisure amenities. The completion of these new integrated resorts will serve as a testament to Suncity Group's determination to become Asia's leading integrated resort operator and an enterprise rooted in Macao that is actively responding to the national policy of "going global".
Adhering to the spirit of patriotism, Suncity Group has been actively supporting the policy of the Macao Special Administrative Region Government, placing the development of the Motherland as our top priority. Through the business expansion of Sun Food and Beverage in the Mainland, Suncity Group aims to bring in the best of foreign cultures and contribute to the country's prosperity. Since last year, Sun Food and Beverage established 8 restaurants in Chengdu and Chongqing, including "Danang Vietnamese Cuisine", "Pho Thuy", "Bangkok Cock" and "Đồ ăn vỉa hè Hoi An Danang". Together with HOIANA, invested by Suncity Group Holdings Limited in Central Vietnam, the Group strives to introduce Vietnam's culture of gastronomy to the Mainland.
In order to further expand its footprint in the Mainland, Sun Food and Beverage is preparing to open more quality branded restaurants in 2021. In the meantime, Sun Food and Beverage has successfully created new cooperation opportunities for the catering industry in Macao and the Mainland by taking initiative to organise investment visits to the Mainland. Currently, Sun Food and Beverage is actively supporting the "Luzu Temple District Renovation Project" of Chongqing as the company plans to open at the site more branded restaurants presenting Vietnamese cuisine, not just to increase company revenue, but also to help reinvigorate the old district. In addition, Sun Food and Beverage is preparing to set up a joint venture with Macao's catering industry and open 3 restaurants in the area, bringing Macao-style hot pot, Portuguese cuisine and local desserts to Chongqing. This move not only enriches Mainland's catering market, but is also a way to support the Macao Special Administrative Region Government's core effort to promote Macao as "Creative City of Gastronomy".
In the entertainment sector, Sun Entertainment Culture Limited has been actively expanding its entertainment-related businesses, covering film productions, online films, concerts and other commercial performing arts. In 2021, Sun Entertainment Culture Limited will expand its footprint in Southeast Asia through its subsidiaries in Japan and Malaysia, and is also enthusiastically preparing for the full recovery of the film industry this year. Currently, productions of film and TV drama invested by the Group from last year have been completed and are scheduled to be released in 2021, including "Limbo" starring Gordon Lam, which is scheduled to participate in international film festivals, "Dust to Dust" starring Gordon Lam and Da Peng, "Mom, Don't Do That" produced by and starring Alyssa Chia. In addition, Sun Entertainment Culture Limited will be producing Macao's first action and car racing film this year, with Han Han as producer of the film. For the acclaimed films "SPL: Sha Po Lang" and "Paradox", production of the sequels "SPL III: War Needs Lord" and "Paradox II" will also begin in 2021.
As Alvin Chau, Chief Executive Officer and Director of Suncity Group stated, the tough year 2020 is now in the past. With the new COVID-19 vaccines being distributed worldwide, the global economy is expected to soon recover, which will be conducive to a strong growth of the motherland and Macao's social, economic and tourism sectors in 2021. At the same time, staying true to the core values of patriotism, he understands that the prosperity of Macao and the country are inextricably linked. In the future, Suncity Group will continue to look forward to a prosperous future together with the country and Macao by vigorously upholding and following the long-term direction of the country in all aspects.
High-resolution images can be downloaded in the gallery:
https://dropbox.suncity-group.com/url/ztw4svj4hfr3hcs4
About Suncity Group
Suncity Group was founded in 2007. Since establishment, Suncity Group has been striving to provide the extraordinary VIP entertainment service for our guests, and we then opened a number of VIP Clubs in various 6-star hotels and resorts throughout Macau with the rapid growth of our business. Meanwhile, we successively set up exclusive VIP Clubs in Manila, Seoul, Incheon, Phnom Penh and Da Nang, etc.
Adhering to the spirit of "Innovating With Diversity, Striving For Success", Suncity Group spared no effort to develop high-end entertainment services and products as well as roll out global VIP loyalty program for the selected members to enjoy entertainment, travel, catering services, luxury shopping and motion picture. Today, the scope of our business covers most sectors, especially in the fields of global travel, film production, concert and event planning, catering and luxury goods.
As a Macau born and bred enterprise, Suncity Group is not only devoted to develop the Asian market, but also oriented to expand the global network. In the future, we will surely continue to diversify our VIP entertainment services, attract more exclusive members and make every effort to promote our business in every corner of the world.
Official Website | www.suncitygroup.com.mo/en
CIFI's contracted sales grew significantly by 36% YoY to record high of RMB30.98 billion in December 2020
Full year contracted sales reached RMB231 billion, up approx. 15% YoY ; Achieved about 100.4% of full year sales target (RMB230 billion)
HONG KONG SAR – Media OutReach – 8 January 2021 – 
In December 2020, the Group achieved contracted sales of approx. RMB30.98 billion, representing a YoY increase of approx. 36% (compared to December 2019). Contracted GFA amounted to approx. 2,204,300 sq.m. and contracted ASP was approx. RMB14,100/sq.m. in December 2020.
For the full year of 2020, the Group achieved contracted sales of approx. RMB231 billion, representing a YoY increase of approx. 15%. Contracted GFA amounted to approx. 15,385,100 sq.m. and contracted ASP was approx. RMB15,000/sq.m. in 2020.
In 2020, the Group achieved approx. 100.4% of its 2020 full year contracted sales target of RMB230 billion
In 2020, breakdowns of the Group's contracted sales were as follows:
| | | |
| --- | --- | --- |
| By City | RMB (billion) | % of total |
| Hangzhou | 19.14 | 8.3% |
| Wenzhou | 13.80 | 6.0% |
| Beijing | 13.52 | 5.9% |
| Hefei | 13.41 | 5.8% |
| Chongqing | 11.04 | 4.8% |
| Suzhou | 10.57 | 4.6% |
| Changsha | 9.76 | 4.2% |
| Tianjin | 9.11 | 3.9% |
| Wuhan | 9.09 | 3.9% |
| Qingdao | 8.15 | 3.5% |
| Shanghai | 7.4 | 3.2% |
| Chengdu | 7.39 | 3.2% |
| Jinan | 7.03 | 3.0% |
| Wuxi | 6.91 | 3.0% |
| Ningbo | 5.56 | 2.4% |
| Foshan | 5.02 | 2.2% |
| Changzhou | 4.62 | 2.0% |
| Nanjing | 4.47 | 1.9% |
| Fuzhou | 3.73 | 1.6% |
| Shenyang | 3.61 | 1.6% |
| Dongguan | 3.56 | 1.5% |
| Jiaxing | 3.26 | 1.4% |
| Taiyuan | 3.22 | 1.4% |
| Linyi | 2.90 | 1.3% |
| Huizhou | 2.73 | 1.2% |
| Yantai | 2.63 | 1.1% |
| Yinchuan | 2.62 | 1.1% |
| Luoyang | 2.59 | 1.1% |
| Shenzhen | 2.55 | 1.1% |
| Jinhua | 2.45 | 1.1% |
| Nanchang | 2.14 | 0.9% |
| Taizhou | 1.98 | 0.9% |
| Nanning | 1.66 | 0.7% |
| Hong Kong | 1.59 | 0.7% |
| Jiangmen | 1.46 | 0.6% |
| Zhengzhou | 1.44 | 0.6% |
| Wuhu | 1.24 | 0.5% |
| Zhoushan | 1.11 | 0.5% |
| Jining | 1.09 | 0.5% |
| Others | 15.45 | 6.7% |
| | | |
| --- | --- | --- |
| By Region | RMB (billion) | % of total |
| Yangtze River Delta | 101.19 | 43.8% |
| Pan Bohai Rim | 52.93 | 22.9% |
| Central & Western Region | 51.38 | 22.2% |
| Southern China Region | 25.50 | 11.1% |
Land Acquisition
In December 2020, the Group completed the following land acquisitions: 
City

Project

Group's  Equity Interest

Intended Primary Use

Site Area

(sq.m.)

Total Planned GFA (Excluding Carpark) (sq.m.)

Group's Attributable Consideration (RMB)

Average 

Land Cost (Excluding Carpark) 

(RMB/

sq.m.)

Changsha

Yue Lu District, Bin Jiang New City, Yu Bong Project

100%

Residential, Commercial

94,400

424,800

3,738,270,000

8,800

Huai'an

Economic Development Zone, An Lan Road East Project

100%

Residential, Commercial

176,400

435,100

874,800,000

2,011

Chengdu

Xin Jin District, Xin Jin TOD Project

66%

Residential, Commercial

237,100

552,600

878,440,000

2,408

Guiyang

U Dang District, Bei Ya Road Project

51%

Residential

147,000

558,300

896,390,000

3,148

Urumqi

Shui Mo Gou District, Convention Centre, 476 mu Project

51%

Residential, Commercial

318,100

638,900

1,013,780,000

3,111

Wenzhou

Ban Dao Qi Bu District, Dong Tou County West,  Zone B-09 Project

50%

Residential

147,500

427,900

1,125,000,000

5,259
Company News
In December, CIFI signed syndicated loan facility agreements with several banks and financial institutions in Hong Kong, with an aggregate amount of US$362 million, comprising: (i) US$145 million 3.5-year certain term loan; and (ii) HK$1,688 million (equivalent to approximately US$217 million) 3.5-year certain term loan. The syndicated loans were first led by China CITIC Bank International and Bank of Communications Hong Kong Branch. Participating banks also include CMB Wing Lung Bank, Tai Fung Bank, The Bank of East Asia and Chong Hing Bank.
In December, the major shareholder, Lin's family, increased the equity stake in CIFI by two million shares. The average share price was HK$6.24 per share and the total consideration was HK$12.47 million. Up to now, the Lin's family together with the chairman of the board, Mr. Lin Zhong, increased the equity stake in CIFI by 64.9 million shares in total during the year for a total consideration of HK$413 million, demonstrating the major shareholder's full confidence in CIFI's long term development and potential appreciation of its share price.
Cisco Appoints New President and Chairman for Asia Pacific, Japan & Greater China
SINGAPORE – Media OutReach – 8 January 2021 – Cisco, the worldwide technology leader, today announced the appointment of Dave West as the new President, and Irving Tan as Chairman for its Asia Pacific, Japan and Greater China business.
Dave is taking over from Miyuki Suzuki who has decided to retire after an illustrious career spanning nearly four decades. Dave has been with Cisco for 20 years and held various leadership roles during that period. Most recently, he was the Head of Cisco Japan, where he launched the Japan Country Digitization initiative, built important strategic alliances with key Japanese companies, and drove sustained growth in one of the most strategic markets in the region.
Prior to that, Dave held global leadership roles in Cisco, including leading worldwide Enterprise Networking and Security sales. He has also led Cisco's technology business in Asia-Pacific and Japan and served as the Chief Technology Officer for the region. Dave has spearheaded various key initiatives, designed and implemented innovative go-to-market models, and led multi-year digital transformations for customers.
Irving is moving back to Singapore after spending three years in the US where he was the Executive Vice President and Chief of Operations. During his time running Operations, Irving led an incredible transformation and managed effectively and gracefully through several global challenges — most recently leading many of Cisco's pandemic response efforts.
Before moving to the US, Irving held multiple leadership roles in Asia Pacific, Japan and Greater China, including leading the region. He grew the business consistently during his four-year tenure and advanced Cisco's position as one of the most trusted IT partner for companies. Irving will partner with Dave and his leadership team on special projects to drive growth across the region.
Commenting on his appointment, Dave West said: "We are witnessing a major shift in the way businesses operate with technology driving the change. Home to some of the fastest growing and diverse economies in the world, Asia is leading the charge on this front. As a global leader in networking, collaboration, and cybersecurity, we are committed to working with our customers and partners to accelerate their digital transformation so they are ready for the future and can fully leverage the growth opportunities that are opening up. I am delighted to be given the opportunity to lead our business in this dynamic region and am looking forward to building on our success".  
"During his 20 years at Cisco, most recently as the head of Japan, Dave has demonstrated a strong understanding of the region, a great talent for recognizing and maximizing market trends and transitions, and the ability to motivate teams and drive growth. He's the right leader at the right time. I am delighted that Irving is taking on the role of Chairman for APJC. His experience on the Executive Leadership Team, and as a former leader of APJC, will be invaluable to our efforts to drive sustained growth in the region." said Gerri Elliott, Executive Vice President and Chief Sales and Marketing Officer at Cisco. "I also want to thank Miyuki for her immeasurable contributions to our customers, partners, and teams, and to me personally. She's a tremendous leader, leaves a great legacy behind, and I'm looking forward to partnering with Dave to build on that great foundation."
Currently based in Tokyo, Dave will relocate to Cisco's Asia Pacific, Japan and Greater China headquarters in Singapore.  
About Cisco
Cisco (NASDAQ: CSCO) is the worldwide leader in technology that powers the Internet. Cisco inspires new possibilities by reimagining your applications, securing your data, transforming your infrastructure, and empowering your teams for a global and inclusive future. Discover more on The Network and follow us on Twitter at [View Image]@Cisco.