Interfor to Sell Gilchrist, Oregon Specialty Sawmill
VANCOUVER, British Columbia, Sept. 14, 2020 — INTERFOR CORPORATION ("Interfor" or the "Company") (TSX: IFP) announced today that it has reached an agreement to sell its specialty sawmill located in Gilchrist, Oregon to Neiman Enterprises Inc. ("Neiman").     
The Gilchrist sawmill, which specializes in ponderosa and lodgepole pine boards, has been curtailed since mid-June of this year due to COVID-19 related economic factors.  Prior to its curtailment, the mill produced approximately 80 million board feet of lumber per year and employed approximately 150 employees. 
Neiman, based in Hulett, Wyoming is a privately held, third-generation family business with pine board sawmill operations in Wyoming and South Dakota and a stud mill in Colorado.  Neiman intends to restart the mill in the near future and rehire a substantial number of the furloughed employees. Neiman will also consider potential future capital investment opportunities for the facility. 
"After a careful review of the potential future options for the mill, we believe the sale to Neiman offers the best long-term outcome for our employees and the surrounding communities," said Andrew Horahan, Interfor's Vice President of Western Operations. "I want to thank all of the employees at the Gilchrist operation for their understanding and patience over the last few months."
"This transaction represents a significant step for the Neiman group of companies," said Jim Neiman, President and CEO of Neiman Enterprises Inc.  "We look forward to restarting the mill in short order and partnering with the employees and community to ensure the long-term success of this historic operation."
The completion of the transaction is subject to customary conditions and is expected to close in the fourth quarter of 2020. 
Interfor will continue to own and operate its three US Northwest stud mills located in Molalla, Oregon, Longview, Washington and Port Angeles, Washington. 
FORWARD-LOOKING STATEMENTS
This release contains forward-looking information about the Company's expectations regarding the completion and timing of the sale of its Gilchrist sawmill; expectations regarding the buyer's plans for restarting the facility, hiring employees and considering capital investments, and other information that is not historical fact.  A statement contains forward-looking information when the Company uses what it knows and expects today, to make a statement about the future.  Statements containing forward-looking information may include words such as: will, could, should, believe, expect, look forward, anticipate, or intend.  Readers are cautioned that actual results may vary from the forward-looking information in this release, and undue reliance should not be placed on such forward-looking information.  Risk factors that could cause actual results to differ materially from the forward-looking information in this release are described in Interfor's second quarter and annual Management's Discussion & Analysis under the heading "Risks and Uncertainties", which is available on www.interfor.com and under Interfor's profile on www.sedar.com.  Material factors and assumptions used to develop the forward-looking information in this release include volatility in the selling prices for lumber, logs and wood chips; the Company's ability to compete on a global basis; the availability and cost of log supply; natural or man-made disasters; currency exchange rates; changes in government regulations; the Company's ability to export its products;  environmental impacts of the Company's operations; labour disruptions; information systems security; and the existence of a public health crisis (such as the current COVID-19 pandemic).  Unless otherwise indicated, the forward-looking information in this release is based on the Company's expectations at the date of this release.  Interfor undertakes no obligation to update such forward-looking information, except as required by law.
ABOUT INTERFOR
Interfor is a growth-oriented lumber company with operations in Canada and the United States.  The Company has annual production capacity of approximately 3.0 billion board feet and offers one of the most diverse lines of lumber products to customers around the world.  For more information about Interfor, visit our website at www.interfor.com.
For further information: Mike Mackay, Vice President of Corporate Development & Strategy (604) 689-6846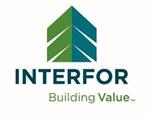 Santa Claus Is Coming to Towns Everywhere – Virtually
Pigeon Forge (Tennessee), one of the countrys most popular holiday vacation destinations, invites families to safely fulfill a cherished holiday tradition with free virtual Santa visits. Available Nov. 30 through Dec. 15, the video calls connect Santa from his North Pole home office to families in the comfort of their own homes, providing a contact-free-but-still-touching alternative to in-person visits this season.
Beginning Nov. 9 at 10 a.m. (Eastern), parents or guardians can register for a free video call with Santa at www.MyPigeonForge.com/Santa. Appointments are available Nov. 30 through Dec. 15, from 11 a.m. to 3 p.m. and 4 p.m. to 8 p.m. daily, excluding Sundays. Availability is on a first-come, first-served basis.
We understand the holiday season may look different for a lot of families this year, but making Christmastime memories is more important than ever, Pigeon Forge Executive Director of Tourism Leon Downey said. Were grateful that Santa and technology can work together to gift families with the magic of Christmas in a safe, contact-free way.
The magical portal also offers children a chance to correspond with Santa via a free personal letter from Santa. Children can share their Christmas wish list at www.MyPigeonForge.com/Santa to receive a personalized letter from Santa.
Each family who chats with Santa will receive an exclusive ornament to commemorate the special call from the North Pole.
For more information and to make a reservation to chat with Santa, visit www.MyPigeonForge.com/Santa.
Pigeon Forge is located in East Tennessee and home to Winterfest (Nov. 13-Feb. 22), an award-winning festival of more than five million holiday lights, Christmastime entertainment and more than 80 attractions.
About Pigeon Forge: More than 10 million people visit Pigeon Forge annually. The city is located approximately 35 miles from Knoxville and McGhee-Tyson Airport. Two-thirds of the nations population east of the Mississippi River lives within a days drive, making it an easily accessible family vacation destination. The citys neighbor is Great Smoky Mountains National Park, the most visited national park in the U.S. It also is home to Dolly Partons Dollywood theme park, Tennessees most visited commercial attraction. More information about all aspects of Pigeon Forge are available at MyPigeonForge.com.
Media contact:

Trish McGee at [email protected]
DLive Launches Crypto Superstar Program for Streaming Partnerships
As DLive.tv has officially become a part of the BitTorrent X Ecosystem, weve decided to bring in new content categories into the DLive platform to enable more diversity among our global community. With this goal in mind, the company is now introducing Crypto Superstar on DLive to incentivize content creators in the crypto space to join the DLive economy.
What are some of the perks of being a Crypto Superstar on DLive?
Dedicated featured spots on DLive website and mobile
Fast track to DLive Verified Partnership program
Zero cuts from donation done with BTT and TRX
Exclusive Crypto Superstar badge next to your name across the platform
Direct access to DLive support team
The chance to have your streams featured on DLives Official Twitter account and get your channel further promoted as BitTorrent and TRON retweet the stream
Exclusive access to collaboration with DLive / BitTorrent / TRON blockchain partners
More benefits will be announced before the end of 2020.
How to join?
In order to sign up as a DLive Crypto Superstar, you must
Stream crypto/blockchain related content
Have at least 1000 followers/members in your existing platform
Share this announcement in your existing platform (through tweet or video)
Reach 100 followers on your DLive channel
In order to maintain the status on DLive, you must
Stream at least 4 hours a week or upload at least 2 videos per week on your DLive channel
Host at least 5 unique other crypto-related channels every 2 months
If you are interested in becoming a Crypto Superstar on DLive and join our global community, please fill out this application form here. If you have any questions, join our discord and talk to a staff member.
We look forward to seeing you shine bright like a star on DLive!
About DLive:
DLive is a decentralized livestreaming community built using the Lino blockchain. DLive utilizes the Lino blockchain to incentivize both content creators and viewers using crypto. DLive believes that all rewards belong to platform participants, and does not take cuts or charge any fees to content creators. Currently, DLive has 20 team members across four continents. To learn more about DLive, please visit https://community.dlive.tv/about/welcome-letter/.
Olivia Luo

[email protected]
Franklin Madison Announces Strategic Investment in Matic
Franklin Madison, a leading provider in marketing insurance solutions, announced today a strategic investment and partnership with insurtech leader Matic as part of their Series B funding round. Matic is a digital insurance agency focused on seamlessly integrating insurance into the home and auto ownership experience.
As Franklin Madison continues to invest in and advance our digital capabilities, we are very excited to work with Matic, whose cutting edge and proprietary technology is propelling the industry forward, said Robert Dudacek. Their competitive market technology, great business model, and strong leadership made them an attractive investment opportunity.
Matics platform was built to integrate within banks' ecosystems and deliver an amazing customer experience, said Ben Madick, CEO, Matic Insurance. It was a natural fit to partner with Franklin Madison with their strength and experience in the financial institution marketplace. We are looking forward to the partnership opportunity with an organization that brings nearly 50 years of industry expertise, a best-in-class direct marketing approach, and outstanding customer loyalty across 3,500 financial institutions.
The investment in Matic is further evidence of Franklin Madisons commitment to the insurance and financial institution markets. Franklin Madison and Matic will continue to operate as separate entities.
About Franklin Madison
An industry pioneer with nearly 50 years of experience, Franklin Madison builds financial security for individuals and families by delivering industry-leading insurance products and marketing services through its brand partners. Franklin Madison helps generate increased loyalty and incremental revenue for more than 3,500 financial institutions. Based in Franklin, Tennessee, Franklin Madison has approximately 200 employees. For more information, visit franklin-madison.com or follow us @frnklnmadison and LinkedIn.
About Matic
Since 2014, Matic has changed the landscape of the insurtech industry by integrating insurance within the home and auto ownership experience. Today, Matics digital insurance marketplace has over 30 A-rated home and auto carriers, as well as distribution partners in industries ranging from mortgage origination and servicing to banking, real estate, and personal finance. With a single-minded focus on advocating for policyholders, Matic has created an effortless and transparent comparison-shopping process, saving customers days of work and over 30% in premiums each year. For more information, visit matic.com.
Trisha Torrado

Sr. Manager, Marketing & Communications

Franklin Madison

[email protected]