Inaugural Drilling Program Set to Launch at Hawkins; High-Grade Trench Results Reported Up to 9.6 g/t Gold Over 1.0m
TORONTO, Jan. 13, 2021 — E2Gold Inc. (TSXV: ETU) (the "Company" or "E2Gold") is pleased to announce its plans to begin drilling on its flagship Hawkins Gold Project in Ontario, mere weeks after recently completing its Initial Public Offering. The drill program will begin in early February and will be based on historic Falconbridge drilling and geophysics, as well as E2Gold prospecting and trench results, such as 3.61 g/t gold over 3.0 metres, including 9.65 g/t gold over 1 metre at the Goldfields prospect.
The main focus of this initial program will be to test in and around the McKinnon Zone, a shallow, 3.5 km long, Inferred Mineral Resource of 328,800 ounces of gold (6.2 million tonnes grading 1.65 g/t gold)1 . The Mineral Resource remains open below 150 m depth and is untested along strike.
Eric Owens, President and CEO, said, "This first drill program is the beginning of a diligent, comprehensive exploration program, the first of its kind in four decades on the Project. Hawkins lies in an emerging gold mining district as a result of developments at Sugar Zone, Borden, and Island Gold Mines." Owens added, "We are seeing increased interest as a result."
A map accompanying this announcement is available at https://www.globenewswire.com/NewsRoom/AttachmentNg/70a8ecf3-24cf-44f2-b38a-ee72cf4504d1
Figure 1 – Hawkins Project: McKinnon Resource Inferred Mineral Resource: 6.20 Mt at 1.65 g/t Au for 328,000 oz Au (see endnote i below)
E2Gold Trench Sampling
During our first ever field season in 2020, Company geologists and prospectors constructed 16 trenches scattered over a 13 km trend.
At the Goldfields Showing, located some 10 km west of the McKinnon Zone, channel sampling yielded: 3.61 g/t gold over 3.0 metres, including 9.65 g/t gold over 1 metre. Centered on a cherty, oxidized-quartz carbonate layer, Company geologists view the Goldfields Showing as a different target than that at McKinnon.
Trenches along the McKinnon Zone have been important for locating the surface trace of the Inferred Mineral Resource, with results similar to historic Falconbridge trenches: 0.55 g/t gold over 12 metres and 0.85 g/t gold over 7.2 metres (TR20-03 and TR20-04, Taylor); 0.67 g/t gold over 6.00 m (TR20-10, Irving Rd), and 0.63 g/t gold ove 12.80 metres (TR20-09, Shenango).
The McKinnon Zone is part of a 15 km long trend of historic high-grade gold prospects located in the core area of the 60-km long Hawkins Project. The underlying geology and gold mineralization style appears to be similar to Barrick Gold's giant Hemlo Mine (22 million ounces of gold produced)2, located approximately 140 km west of the Hawkins Project.
Historic Prospects
Gold was first discovered in the area in the 1930's, and two shafts (Shenango #1 and #2) and a few prospects (Taylor, Langdon, Goldfields and Johnston-Barnes) were developed over a 15 km stretch. These tended to be high grade and, except for the Goldfields Showing, have not been tested by drilling.
Shenango: reported underground assays 4.35 g/t over 10 m, 6.84 g/t over 5 m; reported production of 66.2 ounces from 2,430 tonnes of ore (see endnote i below).
Taylor: reported bulk samples containing 5.00 g/t gold and 14.92 g/t gold respectively; DDH intersection 4.8 g/t gold over 4.2 g/t gold
Johnstone-Barnes: reported assay of 7.46 g/t gold over 10 m
Goldfields: reported assay results of 40.74 g/t gold over 1 m; 23.02 g/t gold over 1.67m
The above tonnes and grades are historic in nature and have not been verified by an Independent Qualified Person.
Claims comprising the remaining portion of the 60 km-long Hawkins project lying outside this 15 km core area are mostly virgin territory, having had little or no work conducted on them over the past 100 years. E2Gold will aim to conduct reconnaissance style geology and geophysics in these areas in the coming year in order to aid in target identification.
Qualified Persons Eugene Puritch, P.Eng., Eric Owens, Ph.D., P.Geo., and Natalie Pietrzak-Renaud, Ph.D., P.Geo. act as the Qualified Persons for E2Gold.
ABOUT E2GOLD INC. E2Gold Inc. is a Canadian gold exploration company which recently completed an overbought Initial Public Offering, listing on the TSX Venture Exchange. Its large flagship property, the Hawkins Gold Project, covers 7 townships in north-central Ontario, about 140 km east of Hemlo. The McKinnon Zone is an at surface, NI43-101 Inferred Mineral Resource of 6.2 million tonnes grading 1.65 g/t for 328,800 ounces of gold. The Company has all relevant permits in place to complete its planned program.
For further information please contact:
Eric Owens 
Ellie Owens
President and Chief Executive Officer
Vice President, Corporate Development
Tel. (416) 509-5385 
Tel. 647-575-2888
Email:

[email protected]

Email:

[email protected]
1 NI 43-101 Technical Report and Updated Mineral Resource Estimate on Hawkins Gold Project, Ontario, by P&E Mining Consultants, effective date September 10, 2020. 2 NI 43-101 Technical Report on the Hemlo Mine, Marathon, Ontario, Canada, for Barrick Gold by RPA, dated 2017.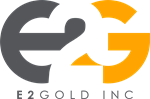 Celanese Announces Engineered Materials Price Increases
Celanese Corporation (NYSE: CE), a global chemical and specialty materials company, today announced price increases on its portfolio of engineered materials in response to strengthening demand for its products and increased transportation, energy and raw material prices. The price increases below will be effective for orders shipped on or after February 1, 2021, or as contracts otherwise allow.
| | |
| --- | --- |
| Product | Global |
| GUR | $0.25 kg |
| PA 66 | $0.30 kg |
| PA 6 | $0.20 kg |
| PBT | $0.20 kg |
| Technical TPE | $0.15 kg |
| PP, LFT & Amorphous | $0.30 kg |
| POM | $0.20 kg |
Individual grades may be subject to higher increases than specified above.
Celanese is a leading supplier of engineered materials and the only supplier with global production facilities providing local supply to all regions of the world. Celanese continues to support its customers globally with a growing specialty portfolio of engineering polymers and functionalized grades. The company is committed to enhancing its specialty product offerings and capabilities through ongoing investments in compounding assets, technologies, and product and application expertise.
Customers should contact their Celanese account manager for more information.
About Celanese
Celanese Corporation is a global chemical leader in the production of differentiated chemistry solutions and specialty materials used in most major industries and consumer applications. Our businesses use the full breadth of Celanese's global chemistry, technology and commercial expertise to create value for our customers, employees, shareholders and the corporation. As we partner with our customers to solve their most critical business needs, we strive to make a positive impact on our communities and the world through The Celanese Foundation. Based in Dallas, Celanese employs approximately 7,700 employees worldwide and had 2019 net sales of $6.3 billion. For more information about Celanese Corporation and its product offerings, visit www.celanese.com or our blog at www.celaneseblog.com.
Celanese Contacts:
Investor Relations

Brandon Ayache

+1 972 443 8509

[email protected]
Media Relations – Global

W. Travis Jacobsen

+1 972 443 3750

[email protected]
Media Relations Europe (Germany)

Petra Czugler

+49 69 45009 1206

[email protected]
American Campus Communities Announces Quarterly Dividend
American Campus Communities, Inc. (NYSE: ACC), the nations largest owner and manager of high-quality student housing properties in the U.S., announced that on January 18, 2021 its Board of Directors declared a regular quarterly dividend of $0.47 per share of common stock, payable on February 19, 2021, to shareholders of record at the close of business on January 28, 2021.
About American Campus Communities
American Campus Communities, Inc. is the largest owner, manager and developer of high-quality student housing communities in the United States. The company is a fully integrated, self-managed and self-administered equity real estate investment trust (REIT) with expertise in the design, finance, development, construction management and operational management of student housing properties. As of September 30, 2020, American Campus Communities owned 166 student housing properties containing approximately 111,900 beds. Including its owned and third-party managed properties, ACC's total managed portfolio consisted of 204 properties with approximately 139,900 beds. Visit www.americancampus.com.
Forward-Looking Statements
In addition to historical information, this press release contains forward-looking statements under the applicable federal securities law. These statements are based on managements current expectations and assumptions regarding markets in which American Campus Communities, Inc. (the Company) operates, operational strategies, anticipated events and trends, the economy, and other future conditions. Forward-looking statements are not guarantees of future performance and involve certain risks and uncertainties, which are difficult to predict. These risks and uncertainties that could cause actual results to differ materially from those expressed or implied in the forward looking-statements include those related to the COVID-19 pandemic, about which there are still many unknowns, including the duration of the pandemic and the extent of its impact, and those discussed in our filings with the Securities and Exchange Commission, including our Annual Report on Form 10-K for the year ended December 31, 2019 under the heading Risk Factors and under the heading Business – Forward-looking Statements and subsequent quarterly reports on Form 10-Q. We undertake no obligation to publicly update any forward-looking statements, including our preleasing activity or expected full year 2020 operating results, whether as a result of new information, future events, or otherwise.
Ryan Dennison

Investor Relations

(512) 732-1000
Amkor Technology to Announce Fourth Quarter and Full Year 2020 Financial Results on February 8, 2021
Amkor Technology, Inc. (Nasdaq: AMKR), a leading provider of semiconductor packaging and test services, today announced that it will issue its financial results for the fourth quarter and full year 2020 after the close of trading on the NASDAQ Global Select Market on Monday, February 8, 2021. Amkor management will host a conference call to discuss the company's financial results at 5:00 p.m. Eastern Time on Monday, February 8, 2021.
The conference call can be accessed at Amkor's website: www.amkor.com. You may also access the call by dialing 1-877-407-4019 or 1-201-689-8337. A replay of the call will be made available at Amkor's website or by dialing 1-877-660-6853 or 1-201-612-7415 (conference ID 13715048).
About Amkor Technology, Inc.
Amkor Technology, Inc. is one of the worlds largest providers of outsourced semiconductor packaging and test services. Founded in 1968, Amkor pioneered the outsourcing of IC packaging and test and is now a strategic manufacturing partner for the worlds leading semiconductor companies, foundries and electronics OEMs. Amkors operational base includes production facilities, product development centers, and sales and support offices located in key electronics manufacturing regions in Asia, Europe and the USA. For more information, visit www.amkor.com.
Vincent Keenan

Vice President, Investor Relations

480-786-7594

[email protected]