HAGENS BERMAN, NATIONAL TRIAL ATTORNEYS, Encourages Baxter International (BAX) Investors with $100k+ Losses to Contact its Attorneys, Application Deadline Approaching
SAN FRANCISCO, Jan. 07, 2020 — Hagens Berman urges Baxter International (NYSE: BAX) investors who have suffered losses in excess of $100,000 to submit their losses now to learn if they qualify to recover compensable damages.  The January 24, 2020 lead plaintiff deadline in a securities fraud class action that has been filed against the company and senior executives is fast approaching.
Class Period: Feb. 21, 2019 – Oct. 23, 2019 Lead Plaintiff Deadline: Jan. 24, 2020 Sign Up: www.hbsslaw.com/investor-fraud/BAX Contact An Attorney Now: [email protected]                                              844-916-0895
Baxter International (BAX) Securities Class Action:
The complaint alleges that Defendants misled investors by engaging in fraudulent accounting.
According to the complaint, Baxter engaged in intra-company transactions to generate foreign exchange gains and losses, used foreign exchange rate conventions that violated generally accepted accounting principles ("GAAP"), and enabled intra-company transactions to be undertaken after the related exchange rates were already known.
Baxter investors began to learn the truth when, on Oct. 24, 2019, Baxter disclosed an Audit Committee investigation into the Company's accounting for certain foreign-currency sales, which violated GAAP and resulted in Baxter misreporting nearly $300 million in net foreign-exchange gains over the past five years.  Baxter said it would not be able to timely file its third quarter 2019 quarterly report.
This news drove the price of Baxter shares sharply lower that day. 
More recently, on Nov. 22, 2019, Baxter disclosed that it had received a notice of noncompliance from the NYSE, threatening to potentially delist the Company should it fail to file its quarterly report and any subsequently delayed filings by May 20, 2020.
If you invested in Baxter between Feb. 21, 2019 and Oct. 23, 2019 (the "Class Period") and suffered significant losses, you may qualify to be a lead plaintiff – one who selects and oversees the attorneys prosecuting the case.  Contact Hagens Berman immediately for more information about the case and being a lead plaintiff.
"We're focused on investors' losses and whether Baxter sought to manufacture profits through shady foreign-currency sales accounting," said Reed Kathrein, the Hagens Berman partner leading the investigation.
If you purchased shares of Baxter and suffered significant losses, click here to discuss your legal rights with Hagens Berman.
Whistleblowers: Persons with non-public information regarding Baxter International should consider their options to help in the investigation or take advantage of the SEC Whistleblower program. Under the new program, whistleblowers who provide original information may receive rewards totaling up to 30 percent of any successful recovery made by the SEC. For more information, call Reed Kathrein at 844-916-0895 or email [email protected].
About Hagens Berman Hagens Berman is a national law firm with nine offices in eight cities around the country and eighty attorneys. The firm represents investors, whistleblowers, workers and consumers in complex litigation. More about the firm and its successes is located at hbsslaw.com. For the latest news visit our newsroom or follow us on Twitter at @classactionlaw.
Contact: Reed Kathrein, 844-916-0895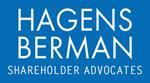 AirNet Announces Receipt of Deficiency Letter from Nasdaq
BEIJING, Sept. 19, 2020 /PRNewswire/ — AirNet Technology Inc., formerly known as AirMedia Group Inc. ("AirNet" or the "Company") (Nasdaq: ANTE), an in-flight solution provider on connectivity, entertainment, and digital multimedia in China, today announced that it received a notification letter dated September 16, 2020 (the "Deficiency Letter") from the Listing Qualifications Department of The Nasdaq Stock Market Inc. (the "Nasdaq") notifying that the Company is no longer in compliance with the Nasdaq Listing Rule 5550(b)(1) for continued listing due to its failure to maintain a minimum of $2.5 million in stockholders' equity. In the Company's Form 20-F for the fiscal year ended December 31, 2019, the Company reported a negative stockholders' equity of approximately $19 million. Nasdaq also determined that the Company does not meet the alternatives of market value of listed securities or net income from continuing operations for continued listing.
The Deficiency Letter does not result in the immediate delisting of the Company's ordinary shares represented by American depositary shares on the Nasdaq Capital Market. The Company has 45 calendar days from the date of the Deficiency Letter, or until November 2, 2020, to submit a plan (the "Compliance Plan") to Nasdaq to regain compliance with the minimum stockholders' equity standard. If the Compliance Plan is accepted by Nasdaq, the Company may be granted a compliance period of up to 180 calendar days from the date of the Deficiency Letter to evidence compliance. However, since Nasdaq previously notified the Company that its bid price compliance period expires on December 10, 2020, the Compliance Plan shall also set forth a plan to address the minimum bid price requirement by such date.
The Company's management is looking into various options available to regain compliance and maintain its continued listing on the Nasdaq Capital Market. The Company intends to submit the Compliance Plan as soon as practicable.
This announcement is made in compliance with the Nasdaq Listing Rule 5810(b), which requires prompt disclosure of receipt of a notification of deficiency.
About AirNet
Incorporated in 2007 and headquartered in Beijing, China, AirNet provides in-flight solutions to connectivity, entertainment and digital multimedia in China. Collaborating with its partners, AirNet empowers Chinese airlines with seamlessly immersive Internet connections through a network of satellites and land-based beacons, provides airline travelers with interactive entertainment and a coverage of breaking news, and furnishes corporate clients with advertisements tailored to the perceptions of the travelers. For more information, please visit http://ir.ihangmei.com.
Safe Harbor Statement
This announcement contains forward-looking statements within the meaning of the safe harbor provisions of the U.S. Private Securities Litigation Reform Act of 1995. These forward-looking statements can be identified by terminology such as "will," "expects," "is expected to," "anticipates," "aim," "future," "intends," "plans," "believes," "are likely to," "estimates," "may," "should" and similar expressions, and include, without limitation, statements regarding the development of the COVID-19 pandemic and its impact on the Company's business operations. The Company may also make written or oral forward-looking statements in its reports filed with, or furnished to, the U.S. Securities and Exchange Commission, in its annual reports to shareholders, in press releases and other written materials and in oral statements made by its officers, directors or employees to third parties. Statements that are not historical facts, including statements about the Company's beliefs and expectations, are forward-looking statements. Forward-looking statements are based upon management's current expectations and current market and operating conditions, and involve inherent risks and uncertainties, all of which are difficult to predict and many of which are beyond the Company's control, which may cause its actual results, performance or achievements to differ materially from those in the forward-looking statements. Potential risks and uncertainties include, but not limited to the following: its ability to achieve and maintain profitability; its ability to continuously improve its solutions and services enabling inflight connectivity; its ability to compete effectively against its competitors; the expected growth in consumer spending, average income levels and advertising spending levels; the growth of the inflight connectivity industry in China; and government policies affecting the inflight connectivity industry in China. Further information regarding these and other risks, uncertainties or factors is included in the Company's filings with the U.S. Securities and Exchange Commission. The Company does not undertake any obligation to update any forward-looking statement as a result of new information, future events or otherwise, except as required under law.
Related Links :
http://ir.ihangmei.com/
LAIX Inc. Announces Changes in Board and Committee Composition
SHANGHAI, Sept. 19, 2020 /PRNewswire/ — LAIX Inc. ("LAIX" or the "Company") (NYSE: LAIX), an artificial intelligence (AI) company in China that creates and delivers products and services to popularize English learning, today announced that Mr. Christopher Ludwig Eisgruber, one of the Company's independent directors, will cease to serve on the Company's board of directors and its committees upon the expiration of his current term ending on September 30, 2020. Upon the effectiveness of Mr. Eisgruber's departure, Ms. Min (Jenny) Zhang will be appointed as a member of the compensation committee and the chairperson of the nominating and corporate governance committee of the board of directors of the Company, replacing Mr. Christopher Ludwig Eisgruber. In addition, Dr. Li-Lan Cheng was re-elected to serve another two-year term as an independent director of the Company, effective September 30, 2020.
About LAIX Inc.
LAIX Inc. ("LAIX" or the "Company") is an artificial intelligence (AI) company in China that creates and delivers products and services to popularize English learning. Its proprietary AI teacher utilizes cutting-edge deep learning and adaptive learning technologies, big data, well-established education pedagogies and the mobile internet. LAIX believes its innovative approach fundamentally transforms learning. LAIX provides its products and services on demand via its mobile apps, primarily its flagship "English Liulishuo" mobile app launched in 2013. On the Company's platform, AI technologies are seamlessly integrated with diverse learning content incorporating well-established language learning pedagogies, gamified features and strong social elements to deliver an engaging, adaptive learning experience. LAIX provides a variety of courses inspired by a broad range of topics and culture themes to make English learning more interesting and is committed to offering a fun, interactive learning environment to motivate and engage its users.
For investor and media inquiries, please contact:
LAIX Inc.
Harry He
Investor Relations
Email: [email protected]
The Piacente Group Investor Relations
Brandi Piacente
Tel: +1-212-481-2050
Email: [email protected]
Emilie Wu
Tel: +86-21-6039-8363
Email: [email protected]
Related Links :
http://www.liulishuo.com
Spectrio Named to Inc. Magazine's 2020 List of America's Fastest-Growing Private Companies
Spectrio, one of the nations leading providers of customer engagement technology, announced that it is on Inc. Magazines annual Inc. 5000 list, the most prestigious ranking of the nations fastest-growing private companies.
The ninth time in 13 years its earned the prestigious honor, Spectrio previously ranked on the Inc. 5000 list in 2019, 2014, 2013, 2012, 2010, 2009, 2008, and 2007. Spectrio was listed at no. 3050 on the Inc. 5000 list, up 756 from the previous year.
In early 2020, Spectrio was also named to Inc. Magazines inaugural 2020 Inc. 5000 Series: Florida, ranking at No. 180 of the fastest-growing Florida-based private companies.
Were honored to receive the Inc. 5000 award for the ninth time, as well as being named as one of Floridas fastest-growing companies in 2020, said Brian Harris, vice president of marketing at Spectrio. I am proud of how our team continues to serve our clients at a time when they need us most, while we also set new records for growth.
Spectrios growth has included the expansion of its engineering and product teams, allowing the Company to launch new solutions and complete integrations with major brands including Shutterstock and Amazon Alexa. Spectrio also released its new SHARE mobile application as well as SpectrioCloud, its online account and content management portal.
About Spectrio
Spectrio is one of the nations leading customer engagement technology providers. Known for cultivating unique brand experiences powered by professionally-produced content and marketing technology, Spectrios solutions create a holistic customer journey with Digital Signage, Interactive Kiosks, On-Hold Marketing, On-Premise Messaging and Music, Wi-Fi Marketing, and Scent Marketing. Spectrio serves more than 100,000 client locations, ranging from local businesses to global brands. For more information, visit www.Spectrio.com.
Megan Colby

Communications Director

[email protected]

800-584-4653 x6313