Our website publishes news, press releases, opinion and advertorials on various financial organizations, products and services which are commissioned from various Companies, Organizations, PR agencies, Bloggers etc. These commissioned articles are commercial in nature. This is not to be considered as financial advice and should be considered only for information purposes. It does not reflect the views or opinion of our website and is not to be considered an endorsement or a recommendation. We cannot guarantee the accuracy or applicability of any information provided with respect to your individual or personal circumstances. Please seek Professional advice from a qualified professional before making any financial decisions. We link to various third-party websites, affiliate sales networks, and to our advertising partners websites. When you view or click on certain links available on our articles, our partners may compensate us for displaying the content to you or make a purchase or fill a form. This will not incur any additional charges to you. To make things simpler for you to identity or distinguish advertised or sponsored articles or links, you may consider all articles or links hosted on our site as a commercial article placement. We will not be responsible for any loss you may suffer as a result of any omission or inaccuracy on the website.
Global Ship Lease, Inc. Files its Annual Report on Form 20-F
LONDON, March 29, 2019 — Global Ship Lease, Inc. (NYSE:GSL) (the "Company") filed on March 29, 2019 its Annual Report on Form 20-F for the year ended December 31, 2018 (the "Form 20-F") with the U.S. Securities and Exchange Commission (the "SEC").
In compliance with the New York Stock Exchange rules, a copy of the Form 20-F can be found under the Investor Relations section (Annual Reports) of the Company's website at https://www.globalshiplease.com. Shareholders may request a hard copy of the audited financial statements free of charge by contacting the Company at info@globalshiplease.com or by writing to Global Ship Lease, Inc., care of Global Ship Lease Services Limited, Portland House, Stag Place, London SW1E 5RS or by telephoning +44 (0) 207 869 8006.
About Global Ship Lease
Global Ship Lease is a leading independent owner of containerships with a diversified fleet of mid-sized and smaller containerships. Incorporated in the Marshall Islands, Global Ship Lease commenced operations in December 2007 with a business of owning and chartering out containerships under mainly long-term, fixed-rate charters to top tier container liner companies. On November 15, 2018, it completed a strategic combination with Poseidon Containers.
Global Ship Lease owns 38 vessels ranging from 2,207 to 11,040 TEU, of which nine are fuel efficient new-design wide beam, with a total capacity of 200,615 TEU and an average age, weighted by TEU capacity, of 11.0 years determined as at December 31, 2018.
The average remaining term of the charters at December 31, 2018 was 2.5 years on a TEU-weighted basis.
Investor and Media Contacts: The IGB Group Bryan Degnan 646-673-9701 or Leon Berman 212-477-8438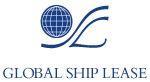 Newsletters with Secrets & Analysis. Subscribe Now