Fraser Institute News Release: Provinces can help First Nations generate more revenue by reducing regulation of casinos
CALGARY, Alberta, Sept. 29, 2020 — If Canadian policymakers want to help First Nations generate more revenue and improve living standards, they should reduce regulation of the gaming industry, finds a new study released today by the Fraser Institute, an independent, non-partisan Canadian public policy think-tank.
"Casinos with slot machines and table games are the most lucrative form of legalized gambling in Canada, yet due to provincial regulation, most First Nations see a relatively small percentage of gaming revenue," said Tom Flanagan, Fraser Institute senior fellow and author of Cartels and Casinos: First Nations' Gaming in Canada.
When First Nation communities open casinos near large cities and vacation resorts, their Community Well-Being scores (based on income, employment, education and housing data collected by Statistics Canada) rapidly rise.
But unfortunately, provincial gaming policies have kept First Nation casinos in remote areas where they remain relatively small and contribute relatively little to economic development. The study identifies three key reforms to help First Nations generate more revenue from the gaming industry.
Amend the Criminal Code to remove First Nation gaming from provincial oversight, paving the way for national regulation designed to increase gaming's contribution to First Nation economic development.
Abandon the "cartel" approach to the gaming industry and allow entrepreneurs—not government regulators—to make decisions about where to locate, what services to offer and what prices to charge. Then, First Nations could compete in Canada's gaming market much like Indigenous communities in the United States in the American market.
Allow First Nations greater access to lucrative urban and resort markets (creating more urban reserves could help achieve this goal). And allow First Nations to keep a greater share of casino revenue.
"The provinces are unlikely to relinquish control of lucrative First Nations gaming without a fight, but if these communities can generate more revenue from this industry, they have an excellent chance of raising the living standards of their members," Flanagan said.
MEDIA CONTACT: Tom Flanagan, Senior Fellow, Fraser Institute
To arrange media interviews or for more information, please contact: Mark Hasiuk, 604-688-0221 ext. 517, [email protected]
Follow the Fraser Institute on Twitter | Like us on Facebook
The Fraser Institute is an independent Canadian public policy research and educational organization with offices in Vancouver, Calgary, Toronto, and Montreal and ties to a global network of think-tanks in 87 countries. Its mission is to improve the quality of life for Canadians, their families and future generations by studying, measuring and broadly communicating the effects of government policies, entrepreneurship and choice on their well-being. To protect the Institute's independence, it does not accept grants from governments or contracts for research. Visit www.fraserinstitute.org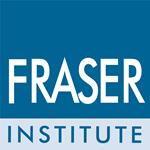 Cloud Comrade Wins AWS ASEAN's Migration Partner of the Year Award
SINGAPORE – Media OutReach – 25 November 2020 – Cloud Comrade, a leading Singapore-based cloud managed services provider and AWS Premier Consulting Partner, today announced that Amazon Web Services (AWS) have recognised it as the 2020 ASEAN AWS Migration Partner of the Year.
Since its inception in 2014, Cloud Comrade has been focusing on AWS migrations and managed services. Having implemented hundreds of cloud projects over the years, and with more than 400 customers around the ASEAN region, Cloud Comrade has differentiated itself as the first AWS Premier Partner in ASEAN to receive AWS SAP Competency and AWS Well-Architected partner status. Moreover, Cloud Comrade has also achieved MSP Competency, Migration Competency and is now an AWS Managed Service partner in ASEAN. Besides cloud migrations, Cloud Comrade is also recognised for its extensive experience in the area of complex SAP deployments on AWS.
Cloud Comrade's customers come from a wide range of industries including manufacturing, financial services, retail, logistics, public sector, education, and healthcare.
Commenting on the award, Andy Waroma, Cloud Comrade's co-founder and co-managing director, said, "This award is a great testimony to the winning collaboration we have with AWS and our joint customers, and an affirmation of our commitment to be the leading cloud migration and managed services expert. Cloud Comrade has a strong track record of delivering AWS cloud migrations to customers in ASEAN. We are honoured to receive this official recognition for the work and expertise that our employees deliver 24/7 especially during the unusual circumstances in 2020."
"Each year, we honour AWS Partner Network (APN) Partners who are leaders in the ASEAN channel community and play key roles in helping customers drive innovation and build solutions on AWS," said Conor McNamara, Managing Director, AWS ASEAN. "The ASEAN APN Partner Awards recognise a wide range of born-in-the-cloud and traditional APN Consulting and Technology Partners whose business models have embraced specialisation and collaboration. Their recent success is testimony to their passion and dedication to providing customers with innovative cloud solutions."
About Cloud Comrade
Cloud Comrade is a Singapore-based cloud computing consultancy company with presence also in Indonesia and Malaysia. The company offers a comprehensive range of services from strategy and design, to deployment, migration and management of customers' IT infrastructure. Cloud Comrade partners with the best solution providers in the field of cloud computing and is a preferred Amazon Web Services (AWS) consulting partner in ASEAN, as well as a managed service provider for AWS, Google and Alibaba Cloud. In January 2019, ST Telemedia (sttelemedia.com), an active strategic investor specialising in communications & media, data centres and infrastructure technology businesses, acquired majority stake in the company. More information on Cloud Comrade can be found at cloudcomrade.com.
Australian Connected Fitness Start Up Vitruvian Raises USD$2.5 Million Capital Seed Round Investment
PERTH, AUSTRALIA – Media OutReach – 25 November 2020 – Vitruvian, an Australian Connected Fitness Technology company, has announced that they have raised USD $2.5m (AUD$3.42m) in capital from industry-leading strategic investors, despite a global pandemic.
This injection allows Vitruvian to ramp up production of their revolutionary strength training device, the V-Form Trainer, which opens to the global retail market tomorrow after months of demand.
Evolution Wellness Group, based in South-East Asia with a portfolio of influential fitness and wellness brands, recognised the value in Vitruvian after trying one of the prototype devices and were quick to lead the round.
Evolution Wellness CEO Simon Flint immediately saw the potential of the innovative product.
"Upon the formation of Evolution Wellness in 2017, we were clear about our ambition and direction for the company, which was to build value with a diverse and exciting portfolio of brands. Our investment in Vitruvian marks our first major foray into the area of connected fitness and is another stepping stone in fulfilling our growth ambition in this fast-paced industry.
Jon and the team have built a first-class product which is going to perform extremely well as it takes a unique spot in the connected fitness category; we look forward to playing a pivotal role in their growth journey to bring the V-Form Trainer into new markets and help more people pursue their health and fitness goals," said Flint.
The investment was quickly secured after Vitruvian's successful pre-order campaign, which outsold global category leader Peloton's pre-order campaign.
The V-Form Trainer promises to dramatically improve the efficiency and accessibility of resistance training.
Driven by intelligent algorithmic technology, the device does away with static weight entirely, rather, it modifies weight loading between 5kg and 180kg to match the user's ability.
Perth-based founder Jon Gregory, a former high frequency trader whose experience with algorithm-building is the foundation of the device's offering, was thrilled by the success of the launch.
"The response from consumers has been overwhelming, I knew we were onto something after spending the last 10 years iterating the technology, but I am glad the general fitness community has also bought into what we are building," says Gregory.
What they're saying about the V-Form Trainer
"It's almost overwhelming, because I've been working for the last 15 years to perfect an eccentrics protocol delivery and 31 years trying to perfect a training system in general — and this changes the game so much."
–Jim Clarry, Founder Studio Perseverance & Strength Training Authority
"I'm blown away by the efficiency of Vitruvian technology. The device automatically knows if it needs to reduce or increase the weight load and it adapts to how you are lifting during your rep. Plus it enables you to train all major and minor muscle groups in the comfort of your own home!" —Amanda Bisk, Exercise Physiologist & Elite Athlete
"As a fitness expert I have seen a lot of things come and go in this industry. Most of the things I was glad to see go. When I got my hands on the V-Form I was intrigued to use it. The technology truly takes the science of strength training and puts it into a platform that anyone can understand! — Joey Thurman, Celebrity Trainer
Powerful Smart Tech
Using innovative custom-developed motor systems, the V-Form Trainer can output enough resistance for max lifts up to 180kg.  The adaptive force algorithm manages load, dynamically changing resistance to slash the time it takes to build muscle, while logging performance data to monitor progress. Train in a variety of modes: it's the first device to empower users to train truly eccentrically at significant loads without static weight and without a spotter.
Versatile Flexibility
The connected app and accessories guide full-body, customizable workouts, with over 200 exercises across all muscle groups. Coached classes and technique tutorials are delivered by leading professional trainers.
Sleek Design
Carbon fiber, smooth finish and dynamic lighting make the V-Form Trainer a  sophisticated home feature. Customizable LEDs respond to your force load and the light, flat platform easily stores away out of sight.
Named for Leonardo Da Vinci's famous drawing of the ideal human physique, Vitruvian empowers users to find their perfect form with unique technology. It's resistance revolutionized — the smartest way to train. Learn more at vitruvianform.com.
Follow @vitruvian.form.
About Evolution Wellness Group
Established in 2017, Evolution Wellness is Asia's leading health and wellness group with a vision to build a comprehensive wellness ecosystem. Its diverse portfolio of highly complementary brands spans the spectrum of fitness offerings from high value low price (HVLP), to full service and premium boutique gyms, virtual fitness, connected fitness, wellness and a subscription-based SaaS membership management system. Besides its core business as owner and operator of Asia's largest network of wholly-owned fitness clubs, Evolution Wellness also offers an attractive licensing programme for its HVLP brand GoFit and premium boutique brand FIRE Fitness, joint venture opportunities and management consultancy for its wellness brand, Fivelements.
For more information about Evolution Wellness, portfolio brands, and services, please visit www.evolutionwellness.com.
ESR Launches Its Five-Year ESG Roadmap
Driving Positive Impact with Sustainable Solutions for the "New Economy"
HONG KONG SAR – Media OutReach – 25 November 2020 – ESR Cayman Limited ("ESR" or the "Company", together with its subsidiaries as the "Group"; SEHK Stock Code: 1821), the largest APAC focused logistics real estate platform, has reaffirmed its commitment to long-term sustainable growth by announcing its five-year vision roadmap and targets around ESG (Environmental, Social and Governance) performance.
Following the adoption of a Group ESG Policy and having laid the foundation of its ESG roadmap, ESR's plan and targets are explicitly aligned with the UN Sustainable Development Goals (SDGs).
The Group has set out a clear vision and targets across the three key pillars of Human Centric, Property Portfolio and Corporate Performance. They include improving gender ratios, achieving zero workforce fatalities, a 50% increase in solar power generation, a 20% reduction in group-wide energy consumption, and US$15 million of social investment in local community foundations by 2030.
Jeffrey Shen and Stuart Gibson, Co-founders and Co-CEOs of ESR, underlined the importance of the roadmap and targets for the Company's future: "We have been committed to ESG throughout the years and this move strengthens our commitment to a structured framework with tangible goals that we will achieve. Our goal is not just to become bigger but also better, as we continue to advance the industry as a leader and a responsible custodian of our natural resources, stakeholders and communities."
ESR has achieved robust growth in recent years thanks to being well-positioned to capitalise on the secular growth trends in APAC. As the Group continues to strengthen its commitment to delivering the 21st century logistics infrastructure, the new economic paradigm in this uniquely challenging year has reaffirmed why responsible business will be more important than ever, both in the immediate recovery and longer-term.
"2020 has been shaken with global volatility across all markets. We recognise that the new economy must be built back by purpose-led and responsible businesses and the need to set an example for the industry — not only through eco-efficiencies but also by looking ahead towards opportunities to drive meaningful growth and improve key metrics. This is laid out in our five-year roadmap, a period which will be instrumental for ESR's business. We look ahead with confidence to the progress and wins we hope to achieve together as we reach our ambitious targets," continued Mr. Shen and Mr. Gibson.
In addition to its importance to ESR's customers, business partners and employees, ESG is also increasingly critical from an investor perspective. Greater transparency and accountability on environmental and social matters is a key driver of ESR's business as the Company's ESG performance crystallises its approach to sustainability.
Emma Larsson, ESG Officer of ESR, commented: "We are especially conscious of our influence on our stakeholders and are excited and humbled to engage with them to drive positive impact. Our five-year roadmap begins with the scientific foundation that maps our risks, builds capacity in people and systems and then ensures that we foster a culture of learning and transparent communications, so we can hold ourselves fully accountable to progress and development."
Strategies are in place to ensure that the 2025 targets are achieved. Firstly, ESR aims to integrate ESG considerations into all stages of the business cycle. This includes establishing data management systems, streamlining ESG data collection processes and developing policies while setting annual performance targets and reviews for a fully transparent process.
In order to promote health and wellbeing, engagement programmes with all ESR stakeholders will be strengthened, while conducting regular ESG risk assessments in building safety, energy efficiency, indoor environmental quality and waste and water management.
Across the region ESR is embarking on a climate impact study to shape the Group's approach to climate adaptation. It also seeks to foster a culture of active ESG learning for employees. Lastly, ESR plans to progress further in ESG reporting each year. This will include a GRI adopted ESG report by 2022, improved GRESB scores and participation at a corporate level, as well as becoming a signatory of the Principles of Responsible Investment (PRI) by 2024.
Please refer to ESR's ESG 2025 Roadmap for details.