Our website publishes news, press releases, opinion and advertorials on various financial organizations, products and services which are commissioned from various Companies, Organizations, PR agencies, Bloggers etc. These commissioned articles are commercial in nature. This is not to be considered as financial advice and should be considered only for information purposes. It does not reflect the views or opinion of our website and is not to be considered an endorsement or a recommendation. We cannot guarantee the accuracy or applicability of any information provided with respect to your individual or personal circumstances. Please seek Professional advice from a qualified professional before making any financial decisions. We link to various third-party websites, affiliate sales networks, and to our advertising partners websites. When you view or click on certain links available on our articles, our partners may compensate us for displaying the content to you or make a purchase or fill a form. This will not incur any additional charges to you. To make things simpler for you to identity or distinguish advertised or sponsored articles or links, you may consider all articles or links hosted on our site as a commercial article placement. We will not be responsible for any loss you may suffer as a result of any omission or inaccuracy on the website.
FILING DEADLINE–Kuznicki Law PLLC Announces Class Actions on Behalf of Shareholders of BZUN and MYL
CEDARHURST, N.Y., Dec. 31, 2019 — The securities litigation law firm of Kuznicki Law PLLC issues this alert to shareholders of the following publicly traded companies. Shareholders who purchased shares in these companies during the dates listed are encouraged to contact us toll-free at 1-833-835-1495, via email (dk@kclasslaw.com), or via the case links.
If you wish to serve as lead plaintiff with the goal of overseeing the litigation to obtain a fair and just resolution, you must petition the Court on or before the deadlines provided below.
Baozun Inc. (BZUN) Investors Affected: March 6, 2019 – November 20, 2019 Lead Plaintiff Motion Deadline: February 10, 2020 SECURITIES FRAUD Shareholders may find more information at https://kclasslaw.com/cases/securities/nasdaqgs-bzun/
Mylan N.V. (MYL) Investors Affected: May 9, 2018 – May 6, 2019 Lead Plaintiff Motion Deadline: February 14, 2020 SECURITIES FRAUD Shareholders may find more information at https://kclasslaw.com/cases/securities/nasdaqgs-myl/
Kuznicki Law PLLC is committed to ensuring that companies adhere to responsible business practices and engage in good corporate citizenship. The firm seeks recovery on behalf of investors who incurred losses when false and/or misleading statements or the omission of material information by a Company lead to artificial inflation of the Company's stock. Attorney advertising. Prior results do not guarantee similar outcomes.
CONTACT: Kuznicki Law PLLC Daniel Kuznicki, Esq. 445 Central Avenue, Suite 344 Cedarhurst, NY 11516 Email: dk@kclasslaw.com Phone: (347) 696-1134 Cell: (347) 690-0692 Fax: (347) 348-0967 https://kclasslaw.com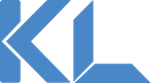 Newsletters with Secrets & Analysis. Subscribe Now