Faircourt Asset Management Inc. Announces May Distributions
TORONTO, May 22, 2020 — Faircourt Asset Management Inc., as Manager of the Faircourt Funds (NEO:FGX), (NEO:FCS.UN), is pleased to announce the monthly distributions payable on the Shares and Trust Units of the below listed Funds.      
Faircourt Funds
Trading Symbol
Distribution Amount (per share/unit)
Ex-Dividend   Date
Record   Date
Payable    Date
 
Faircourt Gold Income Corp.
FGX
$0.024
  May 28, 2020
May 29, 2020
June 12, 2020
Faircourt Split Trust
FCS.UN
$0.06
  May 28, 2020
May 29, 2020
June  4, 2020
Faircourt Asset Management Inc. is the Investment Advisor for Faircourt Gold Income Corp. and Faircourt Split Trust. 
This press release is not for distribution in the United States or over United States wire services.
For further information on the Faircourt Funds, please visit www.faircourtassetmgt.com or please contact 1-800-831-0304.
You will usually pay brokerage fees to your dealer if you purchase or sell Units of the Trust on the NEO Exchange or other alternative Canadian trading system (an "exchange"). If the Units are purchased or sold on an exchange, investors may pay more than the current net asset value when buying Units of the Trust and may receive less than the current net asset value when selling them.
There are ongoing fees and expenses associated with owning units of an investment fund. An investment fund must prepare disclosure documents that contain key information about the fund. You can find more detailed information about the fund in the public filings available at www.sedar.com. Investment funds are not guaranteed, their values change frequently and past performance may not be repeated.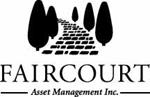 Baozun and iClick Announce Equity Investment and Strategic Business Cooperation
BEIJING, Jan. 26, 2021 /PRNewswire/ — Baozun Inc. (NASDAQ: BZUN and HKEX: 9991) ("Baozun") and iClick Interactive Asia Group Limited (NASDAQ: ICLK) ("iClick"), today jointly announced that Baozun, the leading brand e-commerce service partner that helps brands execute their e-commerce strategies in China, has on January 26, 2021 entered into certain agreements with iClick, an independent online marketing and enterprise data solutions provider in China.
Pursuant to the share subscription agreement entered into between Baozun and iClick, Baozun has subscribed for 649,349 newly issued Class B ordinary shares ("Issued Class B Shares") of iClick at an aggregate subscription price of approximately US$17.2 million, or US$26.524 per Class B ordinary share ("Share Subscription").  Holders of Class B ordinary shares of iClick are entitled to 20 votes per share. Concurrently with the issuance of the Issued Class B Shares by iClick, Mr. Wing Hong Sammy Hsieh and Mr. Jian "T.J." Tang, the current beneficial owners of certain Class B ordinary shares of iClick, has converted 435,530 Class B ordinary shares into Class A ordinary shares.  Upon closing of the transactions on January 26, 2021, the total issued and outstanding number of Class B ordinary shares of iClick was 5,034,427. 
In addition, Baozun entered into a share purchase agreement with an existing shareholder of iClick, pursuant to which Baozun purchased from such existing iClick shareholder 2,471,468 American Depositary Shares ("ADSs") at an aggregate purchase price of approximately US$32.8 million, or US$13.262 per ADS (the "Share Purchase"), subject to customary settlement of the ADSs. Two ADSs represent one Class A ordinary share of iClick. Holders of Class A ordinary shares of iClick are entitled to one vote per share.
Based on 41,103,073 Class A ordinary shares and 4,820,608 Class B ordinary shares of iClick outstanding as of January 25, 2021 and taking into account the Class B ordinary shares subscribed by Baozun, after the closing of the above transactions, Baozun beneficially owns approximately 4% of iClick's total outstanding shares, representing approximately 10% total voting equity of  iClick.  Baozun is subject to a 180-day lock-up period on the above shares subscribed from iClick or purchased from the existing shareholder.
As part of the transactions, Baozun and iClick have entered into a strategic cooperation framework agreement, pursuant to which both parties will collaborate in developing a full-cycle, closed-loop e-commerce service model, covering areas such as system development, IT services, digital marketing, store operation, customer services and warehousing and fulfillment services to better serve potential brand partners.
Under this strategic cooperation framework agreement, Baozun will provide online operation and infrastructure services to brand partners, including but not limited to performance-based advertising, online-store operation, customer services, warehousing and fulfillment and relevant back-end systems, while iClick will provide SaaS-based IT and system solutions for clients' e-commerce infrastructure establishment in the Tencent ecosystem, including but not limited to storefront setup, social CRM system, data management platform, marketing automation tool and any additional SaaS products as required.
Both parties are expected to jointly develop a private domain traffic platform within Tencent's e-commerce ecosystem.
Mr. Vincent Qiu, Baozun's Chairman and Chief Executive Officer, commented, "We are very excited about this opportunity for investment and strategic cooperation to create synergies for both companies. Baozun and iClick share the same ambition to create state-of-the-art e-commerce solutions for our brand partners in the fast-growing brand e-commerce sector in China.  By leveraging the strengths of both parties, we expect to unlock the potential for future growth of private domain e-commerce utilizing Baozun's industry-leading experience in online operation and services and iClick's expertise in the development of SaaS-based front-end functions, allowing us to sharpen our value proposition to our brand partners with innovative omni-channel strategies. Through cross-selling demand from each party's brand partners, we see vast opportunities to co-develop brand pipelines."
"We are honored to welcome Baozun as our strategic shareholder and our third largest voting shareholder.  We are confident that this strategic partnership will open doors to tremendous opportunities for both of us," said Mr. Jian "T.J." Tang, Chief Executive Officer and Co-founder of iClick, "We are very impressed with Baozun's company vision that made Baozun the leader in China's rapidly growing e-commerce operation and service market. Baozun is an ideal partner to complement our current product offerings and expand more value-added services to our brand customers and to enhance value for our stakeholders. We share a similar vision with Baozun that our integrated solutions should become one of the best choices for top-tier brands exploring China's emerging private domain e-commerce potential."
This is not an offer to sell or purchase nor the solicitation of an offer to sell or purchase securities and shall not constitute an offer, solicitation or sale in any state or jurisdiction in which, or to any person to whom such an offer, solicitation or sale would be unlawful.
About Baozun Inc.
Baozun Inc. is the leader and a pioneer in the brand e-commerce service industry in China. Baozun empowers a broad and diverse range of brands to grow and succeed by leveraging its end-to-end e-commerce service capabilities, omni-channel coverage and technology-driven solutions. Its integrated one-stop solutions address all core aspects of the e-commerce operations covering IT solutions, online store operations, digital marketing, customer services, and warehousing and fulfillment. For more information, please visit http://ir.baozun.com.
About iClick Interactive Asia Group Limited
iClick Interactive Asia Group Limited (NASDAQ: ICLK) is an independent online marketing and enterprise data solutions provider that connects worldwide marketers with audiences in China. Built on cutting-edge technologies, its proprietary platform possesses omni-channel marketing capabilities and fulfils various marketing objectives in a data-driven and automated manner, helping both international and domestic marketers reach their target audiences in China. Headquartered in Hong Kong, iClick was established in 2009 and is currently operating in ten locations worldwide including Asia and Europe. For more information, please visit ir.i-click.com.
Safe Harbor Statement
This announcement contains forward-looking statements. These statements constitute "forward-looking" statements within the meaning of Section 21E of the Securities Exchange Act of 1934, as amended, and as defined in the U.S. Private Securities Litigation Reform Act of 1995. These forward-looking statements can be identified by terminology such as "will," "expects," "anticipates," "future," "intends," "plans," "believes," "estimates," "potential," "confident" and similar statements. Such statements are based upon management's current expectations and current market and operating conditions and relate to events that involve known or unknown risks, uncertainties and other factors, all of which are difficult to predict and many of which are beyond the control of Baozun Inc. and iClick Interactive Asia Group Limited. Forward-looking statements involve inherent risks and uncertainties and other factors that could cause actual results to differ materially from those contained in any such statements. Further information regarding these and other risks is included in the respective annual reports on Form 20-F of Baozun Inc. and iClick Interactive Asia Group Limited and their other filings with the SEC and Baozun Inc.'s announcements, notice or other documents published on the website of The Stock Exchange of Hong Kong Limited. All information provided in this press release is as of the date of this press release. Baozun Inc. and iClick Interactive Asia Group Limited undertake no obligation to update any forward-looking statement, except as required under applicable law.
For investor and media inquiries, please contact:
Baozun Inc.:
Ms. Wendy Sun
Email: [email protected]
Christensen
In China
Mr. Andrew McLeod
Phone: +852-2232-3941
E-mail: [email protected]
In U.S.
Ms. Linda Bergkamp
Phone: +1-480-614-3004
Email: [email protected]
iClick Interactive Asia Group Limited:
In China:
Lisa Li
Phone: +86-21-3230-3931 #892
E-mail: [email protected]
In the United States:
Core IR
Tom Caden
Tel: +1-516-222-2560
E-mail: [email protected]
View original content to download multimedia:http://www.prnewswire.com/news-releases/baozun-and-iclick-announce-equity-investment-and-strategic-business-cooperation-301214778.html
SOURCE iClick Interactive Asia Group Limited
Chairman of the Board of Avia Solutions Group Gediminas Ziemelis: 2021 predictions – billions in losses, business growth opportunities and AI
LIMASSOL, Cyprus, Jan. 26, 2021 /PRNewswire/ — 2020 will go down in history as one of the worst years for aviation industry ever. The year ended with an estimated $118.5 billion in losses for the industry and countless bankruptcies of companies that were not ready for a disaster of this magnitude. And while we all look at 2021 with hope, the consequences of 2020 will be felt for years to come. So what can we expect from the aviation industry in 2021?
COVID-19 crisis was not the first one the aviation industry had to face over the years. From the oil crisis in the 1970s, to 9/11 terror attack, to world recession. And after each of these global crises, the aviation industry recovered successfully, proving its strength and ability to innovate in the face of adversity. These major crises in aviation had a number of common outcomes that allow us to predict what will happen next in aviation industry after we manage the pandemic.
When COVID-19 hit, the number of passengers' flights plummeted – people were unable or unwilling to fligh, even though it is proven that there is less of a change to catch a virus while travelling by air than while visiting a mall. Regardless, the decrease was staggering. On the other hand, the demand for cargo flights saw a rapid growth and cargo airlines were able to earn additional profits. Cargo aviation will continue to thrive in 2021 and beyond.
Now, every day, thousands of people are vaccinated from COVID-19 virus. Quick vaccine development and smooth supply will slowly open countries' walls and allow the aviation industry to get back to business. It is expected that the industry will begin its revival in Q2 and the numbers of passengers will steadily grow during the second half of the year. Unfortunately, according to IATA (the International Air Transport Association), 2021 will still be difficult for airlines, as the expected average load factor for European airlines will be about 65%, meaning that airlines won't even break even as to do so they have to run on average at 70%. IATA also predicts that the industry losses will reach $38.7 billion in 2021 and that the global passenger traffic will not return to pre-COVID-19 levels until 2022.
In 2020, many aviation companies ran into financial difficulties – some found themselves on the verge of bankruptcy, others have massively cut costs, and some have turned to investors to survive. As a result, there might be an increase in mergers and acquisitions and of small businesses will be joining large corporations in 2021. This year opens great prospects for business development through acquisitions and mergers. Additionally, due to the losses of the global airline industry, access to public financial market becomes difficult and much more expensive.
Issues with finances and reduced options in aircraft financing force airlines to reconsider their strategies. In 2016-2019 many growing airlines were able to profit by selling lease back new aircraft thanks to high capital in the market and favourable conditions by manufacturers. But now it becomes very difficult to sale lease back new aircraft. So it's no wonder that many airlines choose to postpone the deliveries of new aircraft orders. Following that, aircraft production companies, Boeing and Airbus, are forced to decrease their production volumes. In the short-term this change might have an impact in lost jobs and revenue, but when the market recovers, the impact to the industry will be huge. Due to the reduction of the production of new aircraft, the industry will face a lack of aircraft capacity to serve the demand. As it takes around two years to rebuild the supply and production chain, ACMI market will have an opportunity to fill the demand.
Another consequence of the financial difficulties of companies is the increased supply of labour. Following many bankruptcies and cuts, a large number of different aviation professionals will enter the job market in 2021. Many of them will turn to specialised aviation job portals, so strong, stable and reliable companies will have the opportunity to hire high-quality specialists at attractive prices.
Probably the most positive outcome of the year will be massive advances in technology. 2021 will be a year of modern solutions for the aviation industry. In order to optimise processes, better manage costs, companies will invest in modern technologies, IT solutions that will save time, manpower and money in the long run. From smart solutions aiding day-to-day operations, to advanced self-service and biometrics in airports, to artificial intelligence and machine learning.
It seems that a couple of upcoming years will not yet be easy for aviation, but they're winding up to be interesting and exciting.
For media inquiries:
Vilma Vaitiekunaite
+370 686-163-36
[email protected]
About Gediminas Ziemelis:
Gediminas Ziemelis is a founder and chairman of "Avia Solutions Group" – one of the largest aerospace servicing companies presented in more than 67 countries. In 2016, G. Ziemelis received a prestigious European Business Award in recognition for his visionary business management and development skills. The same year, under his leadership, Avia Solutions Group was named a national public champion in the category of Entrepreneurship, earning a spot in the top 110 of European businesses. Twice, in 2012 and in 2014, Ziemelis was acknowledged as one of the top 40 most talented young leaders in the global aerospace industry by the leading USA aerospace magazine "Aviation Week". 2014 – 2017 Gediminas Ziemelis personally supported and consulted Chinese Banks (including ICBCL, CMBL, and Skycop) with regard to financing aircraft sale-leaseback transactions in the CIS region. His total value of transactions – more than $ 2 B. 2006 – 2013 Gediminas executed successful IPOs of 4 companies at OMX and WSE and raised public capital worth more than $ 100 M.
More info: www.gediminasziemelis.com
Photo: https://mma.prnewswire.com/media/1426880/Gediminas_Ziemelis.jpg
Logo: https://mma.prnewswire.com/media/1039700/Avia_Solutions_Logo.jpg
Pioneer Point Partners achieves first close for €500m sustainable infrastructure fund
LONDON, Jan. 26, 2021 /PRNewswire/ — Pioneer Point Partners LLP ("Pioneer"), the specialist infrastructure investment firm, has reached the €150m first close target of its maiden institutional fund, Pioneer Infrastructure Partners SCSp ("the Fund"). The first close has been supported by five European and North American institutions. The Fund is seeking to raise total capital commitments of €500 million and is targeting a 15+% IRR.
The Fund will be deployed in line with Pioneer's historically successful lower mid-market, value-add infrastructure strategy in the energy transition and environment sectors across Western Europe. Pioneer has previously committed nearly €900 million of equity across nine investments on a deal-by-deal basis, delivering superior risk-adjusted returns. 
Pioneer is particularly proud of achieving this first close target in December 2020 having started pre-marketing in February 2020 and set against a backdrop of the Covid-19 pandemic.  
This successful fundraise which attracted several highly reputable, long established infrastructure investors, is a testament to Pioneer's key differentiators. These include the experience of the team, with the four founding Partners having over 90 years' private equity experience across Europe alone; the sector specialisation which enables a thematic research origination strategy, identifying sub-sectors poised for growth ahead of others; and Pioneer's private equity toolkit, facilitating flexible deal creation, with a particular focus on platform investments, to create long-term, core infrastructure assets.
Pioneer believes the market opportunity remains unprecedented, with trillions of euros of investment required in sustainable infrastructure across Europe to support the shift towards climate neutrality. The drivers of change remain highly complex, however Pioneer has the sector specialism to navigate this landscape and, with its differentiated strategy, is well positioned to develop and maximise the growing interest in and support for the energy transition and environment sectors.
The success of Pioneer's disciplined, sector specialisation and value-add strategy is demonstrated in its strong track record. This includes Nature Energy, a leading Danish green gas producer; Brockwell Energy, which owns Energy-from-Waste and onshore wind projects in Scotland; and SR Investimenti, an independent platform building, owning and operating solar PV assets in Italy.
None of the statements herein is an offer to sell securities of the Fund in the United States.  Securities of the Fund are offered and sold in the United States only on a private placement basis pursuant to an exemption from registration under the Securities Act of 1933.