Emerald Health Therapeutics Closes Final Tranche Prospectus Sale
NOT FOR DISTRIBUTION TO UNITED STATES NEWSWIRE OR FOR DISSEMINATION IN THE UNITED STATES
VANCOUVER, British Columbia, Feb. 14, 2020 — Emerald Health Therapeutics, Inc. ("Emerald") (TSXV: EMH; OTCQX: EMHTF) has closed the final tranche of its $3,000,000 prospectus offering (the "Offering"), announced in its news release dated January 6, 2020.
Pursuant to this final closing, Emerald has issued an aggregate of 2,748,276 units of Emerald (each, a "Unit") at a price of $0.29 per Unit for total gross proceeds of $797,000. The initial tranche of the Offering closed on February 6, 2020 for gross proceeds of $2,203,000.
Each Unit consists of one common share of Emerald and one common share purchase warrant (each, a "Warrant"). Each Warrant will entitle the holder thereof to acquire one common share of Emerald (each, a "Warrant Share") at a price of $0.385 per Warrant Share for a period of five years following the closing of the Offering.
The Company intends to use the net proceeds of the Offering for general working capital purposes, including the payment of salaries, consulting fees and operating expenses.
The Units were distributed pursuant to a shelf prospectus supplement filed in all of the provinces of Canada pursuant to National Instrument 44-102 – Shelf Distributions.
This press release will not constitute an offer to sell or the solicitation of an offer to buy nor will there be any sale of the securities in any state in which such offer, solicitation, or sale would be unlawful. The securities being offered have not been, nor will they be, registered under the United States Securities Act of 1933, as amended, and may not be offered or sold in the United States absent registration or an applicable exemption from the registration requirements of the United States Securities Act of 1933, as amended, and applicable state securities laws.
About Emerald Health Therapeutics
Emerald Health Therapeutics, Inc. is committed to creating new consumer experiences with recreational and wellness-oriented cannabis products. With an emphasis on innovation and production excellence, Emerald has built a platform of distinct operating assets designed to uniquely serve the Canadian marketplace and international opportunities. Its 50%-owned Pure Sunfarms (PSF) operation in British Columbia, with high quality, affordably priced products, is in full production at its first 1.1 million square foot greenhouse operation, Delta 3. Emerald's Verdélite premium craft operation is fully licensed and in full production in its 88,000 square foot indoor facility in Québec. Its Metro Vancouver health and wellness-oriented organic greenhouse and outdoor operation has completed planting in the first of two 78,000 square foot buildings. Its Emerald Naturals joint venture is creating a completely new wellness product category with its non-cannabis endocannabinoid-supporting product line and is expanding distribution across Canada.
Please visit www.emeraldhealth.ca for more information or contact:
Jenn Hepburn, Chief Financial Officer (800) 757 3536 Ext. #5
Emerald Investor Relations (800) 757 3536 Ext. #5 [email protected]
Neither the TSX Venture Exchange nor its Regulation Services Provider (as that term is defined in the policies of the TSX Venture Exchange) accepts responsibility for the adequacy or accuracy of this release.
Cautionary Note Regarding Forward-Looking Statements: Certain statements made in this press release that are not historical facts are forward-looking statements and are subject to important risks, uncertainties and assumptions, both general and specific, which give rise to the possibility that actual results or events could differ materially from our expectations expressed in or implied by such forward-looking statements. Such statements include: the use of proceeds raised from the Offering; production and processing capacity of various facilities; expansion of facilities; and expansion of distribution of endocannabinoid-supporting products.
We cannot guarantee that any forward-looking statement will materialize, and readers are cautioned not to place undue reliance on these forward-looking statements. These forward-looking statements involve risks and uncertainties related to, among other things, changes of law and regulations; changes of government; failure to obtain regulatory approvals or permits; failure to obtain necessary financing; results of production and sale activities; results of scientific research; regulatory changes; changes in prices and costs of inputs; demand for labour; demand for products; failure of counter-parties to perform contractual obligations; as well as the risk factors described in Emerald's annual information form and other regulatory filings. The forward-looking statements contained in this press release represent our expectations as of the date hereof. Forward-looking statements are presented for the purpose of providing information about management's current expectations and plans and allowing investors and others to obtain a better understanding of our anticipated operating environment. Readers are cautioned that such information may not be appropriate for other purposes. Emerald undertakes no obligations to update or revise such statements to reflect new circumstances or unanticipated events as they occur, unless required by applicable law.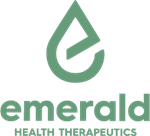 Bearing Isolators Market 2020 – 2024: Post-Pandemic Industry Planning Structure | Technavio
The bearing isolators market is expected to grow by USD 87.63 million during 2020-2024, according to Technavio. The report offers a detailed analysis of the impact of the COVID-19 pandemic on the bearing isolators market in optimistic, probable, and pessimistic forecast scenarios.
The bearing isolators market will witness Neutral and Inferior impact during the forecast period owing to the widespread growth of the COVID-19 pandemic. As per Technavios pandemic-focused market research, market growth is likely to Decrease as compared to 2019.
Enterprises will go through Respond, Recover and Renew phases. Download free report sample
As the COVID-19 pandemic continues to spread, organizations across the globe are gradually flattening their recessionary curve by leveraging technology. Many businesses will go through respond, recover and renew phases. Building business resilience and enabling agility will aid organizations to move forward in their journey out of the COVID-19 crisis and towards the Next Normal.
This post-pandemic business planning research will aid clients to:
Adjust their strategic planning to move ahead once business stability kicks in.
Build Resilience by making effective resource and investment choices for individual business units, products and service lines.
Conceptualize scenario-based planning to mitigate future crisis situations.
Download the Post-Pandemic Business Planning Structure. Click here
Key Considerations for Market Forecast:
Impact of lockdowns, supply chain disruptions, demand destruction, and change in customer behavior
Optimistic, probable, and pessimistic scenarios for all markets as the impact of pandemic unfolds
Pre- as well as post-COVID-19 market estimates
Quarterly impact analysis and updates on market estimates
Gain instant access to 17,000+ market research reports by using
Technavio's SUBSCRIPTION platformTop of Form
Major Three Bearing Isolators Market Participants:
Parker Hannifin Corp.
Parker Hannifin Corp. operates its business under diversified industrial and aerospace systems segments. The company offers non-contact, labyrinth designs bearing isolators that provide unsurpassed bearing protection for rotary shaft equipment. Some of the bearing isolators are LS-standard flanged isolator, LN-standard non-flanged, flush mount isolator, FN-360 for flooded oil level, and oil mist applications, non-flanged, among others.
Smiths Group Plc
Smiths Group Plc operates its business under five segments, which include John Crane, Smiths Detection, Flex-Tek, Smiths Interconnect, and Smiths Medical. The company offers Magnum D V8, Magnum P V7, and Magnum P V68 bearing isolators, under its subsidiary John Crane.
The Timken Co.
The Timken Co. has business operations under mobile industries and process industries segments. The company offers metallic isolators, non-metallic isolators glass-filled PTFE, and non-metallic isolators graphite-filled PTFE.
If you purchase a report that is updated in the next 60 days, we will send you the new edition and data extract FREE! Get report snapshot here to get detailed market share analysis of market participants during COVID-19 lockdown: https://www.technavio.com/report/ bearing isolators market-industry-analysis
Bearing Isolators Market 2020-2024: Segmentation
Bearing Isolators is segmented as below:
End-user

Oil and gas
Chemical processing and manufacturing
Mining and metal processing
Paper and pulp
Food and beverage

Material

Non-metallic bearing isolators
Metallic bearing isolators

Geography

North America
Europe
APAC
MEA
South America
The bearing isolators market is driven by the benefits of bearing isolators. In addition, other factors such as rising industrialization in APAC is expected to trigger the bearing isolators market toward witnessing a CAGR of over 1% during the forecast period.
Get more insights about the global trends impacting the future of bearing isolators market, Request Free Sample @ https://www.technavio.com/talk-to-us?report=IRTNTR45155
Market Drivers
Market Challenges
Market Trends
Vendor Landscape
Vendors covered
Vendor classification
Market positioning of vendors
Competitive scenario
About Us
Technavio is a leading global technology research and advisory company. Their research and analysis focus on emerging market trends and provides actionable insights to help businesses identify market opportunities and develop effective strategies to optimize their market positions. With over 500 specialized analysts, Technavios report library consists of more than 17,000 reports and counting, covering 800 technologies, spanning across 50 countries. Their client base consists of enterprises of all sizes, including more than 100 Fortune 500 companies. This growing client base relies on Technavios comprehensive coverage, extensive research, and actionable market insights to identify opportunities in existing and potential markets and assess their competitive positions within changing market scenarios.
Technavio Research

Jesse Maida

Media & Marketing Executive

US: +1 844 364 1100

UK: +44 203 893 3200

Email: [email protected]

Website: www.technavio.com/
Mind Body Social Is Bringing the "W.O.W" to Virtual Wellness in October!
The new normal has called us all to redefine our approach to lifes most basic needs and physical and mental fitness are more important than ever, as we aim to keep our lives in balance. As a response, Mind Body Social will be hosting over 30 events from October 12th " 17th, featuring more than 30 top experts & instructors, in a festival of virtual activities that provide the ultimate wellness experience, aiming to connect the local community, LIVE from iconic locations throughout South Florida.
Powered by T-Mobile, W.O.W. SoFlo is a Week Of Wellness featuring workouts, yoga sessions, guided runs, meditations and dancing, LIVE from multiple iconic locations from Palm Beach county to Miami-Dade, including the Everglades, Las Olas, Little Havana and Miami Beach, among many others. The program kicks off Monday, Oct. 12th with various activities including a very special Zumba class by celebrity dancer and international instructor, Toni Costa from T-Mobiles flagship store on Lincoln Road. The grand finale will take place on Saturday, Oct 17th with one of South Floridas biggest virtual 5K to date.
The program is FREE for all to participate thanks to the support of Baptist Health, Publix, BODYARMOR, Florida Blue and the programs Presenting Sponsor, T-Mobile, who continues to show their support for a healthy, connected South Florida.
Some of the special guests and instructors joining W.O.W SoFlo include Frankie Ruiz, co-founder of the Life Time Miami Marathon, who has curated the running program and Nikki Sapp Spoelstra who will be hosting a meditation and discussion centered around family life.
In the face of unprecedented times, we felt that Mind Body Socials mission to provide wellness and wellbeing to our community was more necessary now, than ever. Unable to do any more in-person events, we had to pivot and find ways to connect and serve. W.O.W SoFlo is the evolution of what weve been doing virtually since March, and its just the beginning of this movement, said Mind Body Social co-founders Jose Antonio Hernandez and Luis Sanabria.
W.O.W SoFlo will also help raise money throughout the week for key partners, including The Everglades Foundation, Susan G. Komen and Miami Water Keeper.
Full schedule of events available at: www.WOWSoFlo.com
About MIND BODY SOCIAL:
Mind Body Social produces event series that provide everyday people with tools to live a healthier life. Everything is centered around the community, and its free to participants thanks to strategic alliances and partnerships with renowned brands such as Facebook, Ikea Miami and Avianca Airlines, among others. The annual Mothers May Wellness Series presented by Publix, received a national award in 2019, and the virtual event series alongside Baptist Health South Florida, recently reached 100,000 participants since March 2020. For more information and current projects visit www.mindbodysocialevents.com
Mind Body Social

Media Contact: Victoria Gomez

Email: [email protected]

Phone: 786-556-0772
TrellisWare Announces Completion of Field Demonstrations for HMS Operational Test Risk Reduction and New Warrior Robust Enhanced Networking (WREN) Narrowband (WREN NB) Waveform
TrellisWare Technologies, Inc. is leading the development and deployment of the next generation waveforms for the US Army. TrellisWare recently completed successful execution of two field demonstrations that show the continued advancement of Army communication capabilities.
First Field Demonstration "TSM Waveform
The first field demonstration was of the TSM"¢ waveform on all four Product Manager (PdM) Handheld, Manpack and Small Form Fit (HMS) Program of Record (PoR) radios forming a single interoperable TSM network that supports the Armys voice, data and Position Location Information (PLI) Concept of Operations (CONOPS). By collaborating with all of the platform vendors " Collins Aerospace for the AN/PRC-162, L3Harris for the AN/PRC-158 and AN/PRC-163, and Thales Defense & Security (TDSI) for the AN/PRC-148C " TrellisWare proved that a Software Defined Radio (SDR) based waveform can be deployed on existing Army platforms to bring new networking capabilities to the Armys toolset.
In addition, TrellisWare worked closely with Program Manager Tactical Radios (PM TR) and the US Army Combat Capabilities Development Command C5ISR (Command, Control, Computers, Communications, Cyber, Intelligence, Surveillance and Reconnaissance) to show that the TSM waveform can seamlessly support key Army systems, namely the Nett Warrior End User Device (EUD) and the Joint Battle Command-Platform (JBC-P).
As a result, the network that TrellisWare demonstrated was a system of systems representation of the PdM HMS Integrated Operational Test and Evaluation (IOT&E) test scheduled for early 2021. The success of the demonstration is a significant risk reduction for the PdM HMS IOT&E, an event that will influence full rate production of the PoR radios.
TrellisWare will continue collaborative efforts with PM TR and the platform vendors to demonstrate a Secret and Below (SAB) TSM capability that leverages the Warrior Robust Enhanced Networking (WREN) security specification.
Second Field Demonstration – WREN Narrowband
The second capstone field demonstration was for the WREN Narrowband (WREN NB) waveform, a new Mobile Ad-hoc Network (MANET) waveform developed by TrellisWare. The new WREN NB waveform represents the modernization of resilient long-range narrowband communications.
The WREN NB waveform is a fast frequency hopping narrowband waveform that is Electronic Counter-Countermeasures (ECCM) capable. It provides simultaneous voice, PLI, and Command and Control (C2) data in a single network of 250+ nodes; operates in VHF, UHF, and L-band frequencies; supports Multiple Independent Levels of Security (MILS); and is portable to the PoR Manpack and Handheld Leader Radios. The WREN NB waveform represents a new technological capability for the Army to operate in congested and contested environments and is planned for inclusion in their future Capability Set.
In this field demonstration, TrellisWare was able to show the WREN NB waveform operating on both the TDSI AN/PRC-148C and Collins AN/PRC-162 platforms. Simultaneous voice, PLI and data communications were shown in a multi-hop network topology. PLI and chat messages were exchanged using Nett Warrior EUDs, and a JBC-P system was used to view a Common Operational Picture (COP). "The Office of the Secretary of Defense (OSD) Spectrum Access Research and Development Program (SARDP) has afforded the Army the opportunity to add this modernized capability into our toolbox, said Herald Beljour, CIV US Army CCDC C5ISR. This coming fiscal year we will transition this waveform to PM TR, and we will continue to put this capability through its paces."
TrellisWare is leading the development and fielding of scalable and resilient waveforms for the US Army, said Metin Bayram, president and CEO of TrellisWare. Our TSM waveform is already a key component of the Integrated Tactical Network (ITN) that scales to support an entire battalion. With the completion of WREN NB, TrellisWare is further enabling the Army with resilient communications for operations in congested and contested environments.
About TrellisWare Technologies, Inc.
TrellisWare Technologies, Inc. is a worldwide leader in highly advanced algorithms, waveforms, and communications systems that range from small form factor radio products to fully integrated solutions. Our TSM"¢ waveform is incorporated into a wide range of systems, including TrellisWare radios and trusted industry partner radios, as well as multiple government and commercial solutions. TrellisWare is delivering the next generation of communications for military and commercial markets When Nothing Else Works"¢. For more information on TrellisWares products and solutions, please visit www.trellisware.com.
Tina Bachman

Marketing Communications Manager

TrellisWare Technologies, Inc.

PH: +1 858-753-1603

[email protected]