CytoDyn to Hold Conference Call to Provide Updates on COVID-19 (Phase 2, 3 & eIND), Cancer (mTNBC, Phase 2 for 22 Solid Tumor Cancers), HIV (BLA, Monotherapy), NASH, GvHD and MS
VANCOUVER, Washington, May 22, 2020 — CytoDyn Inc. (OTC.QB: CYDY), ("CytoDyn" or the "Company"), a late-stage biotechnology company developing leronlimab (PRO 140), a CCR5 antagonist with the potential for multiple therapeutic indications, announced today that Nader Pourhassan, Ph.D., President and Chief Executive Officer, and Jacob Lalezari, M.D., Chief Science Officer, will host an investment community conference call on Tuesday, May 26, 2020 to provide a comprehensive update on several recent clinical and regulatory developments.
Management will dedicate approximately 30 minutes to address questions from analysts and investors.
Date:  Tuesday, May 26, 2020 Time:  1:00 p.m. PT / 4:00 p.m. ET Dial-In:  877-407-2986 US / 201-378-4916 International
A live audio webcast may also be accessed via CytoDyn's corporate website at www.cytodyn.com under the Investors section/IR Calendar and will be archived for 30 days. Web participants are encouraged to go to the website 15 minutes prior to the start of the call to register, download and install any necessary software. The webcast can also be accessed via the following link:
https://78449.themediaframe.com/dataconf/productusers/cydy/mediaframe/38441/indexl.html
A replay of the conference call will be available until June 26, 2020. To access the replay, interested parties may dial 877-660-6853 (US) / 201-612-7415 (international) and enter conference identification number 13702767.
CONTACTS Investors: Dave Gentry, CEO RedChip Companies Office: 1.800.RED.CHIP (733.2447) Cell: 407.491.4498 [email protected]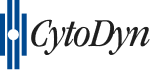 MediaKind 2021 Sports D2C Forecast defines the future of direct-to-consumer services in the global sports rights-holders market
MediaKind, a global change leader in media technology and services, unveils the MediaKind 2021 Sports D2C Forecast, the most significant analysis ever undertaken of the direct-to-consumer (D2C) OTT platforms owned and operated directly by sports rights-holders. The report explores a wide range of trends in the D2C sports space, including the use of live content, fan engagement, and monetization.
The MediaKind research shows that while most of the 40 rights-holders analyzed still define their D2C platform as complementary to broadcast coverage, most now see it as an essential part of their future distribution strategy for live sport and building direct touchpoints with fans. Almost three-quarters of the rights-holders analyzed offer some form of D2C service to their fans today through subscription packages, utilizing one or more of six entry points.
The findings reveal a 50-50 split between rights-holders. Half use their D2C service purely as a supplementary content hub, focusing on delivering high-quality video. The other half concentrates on making full use of OTT's interactive possibilities, embedding fan engagement features into their services. In terms of distribution, 58% of the rights holders analyzed have a standalone D2C web domain, with the remaining 42% providing D2C services via a sub-domain of their main website. Just over a third of the total rights-holders offer their D2C service through a standalone mobile app.
MediaKind also highlights how current standalone D2C sports services are under-utilizing secondary monetization tools. None of the rights holders analyzed offer an integrated betting service. At the same time, features such as ticketing (utilized by 3% of rights-holders), merchandising (5%), and advertising (8%) remain rare, with greater priority placed on delivering a high-quality viewing experience and user interface. However, many rights-holders expressed concerns about how their future streaming service will stand up when faced with a high volume of concurrent live streams despite recent technological advances.
Raul Aldrey, Chief Product Officer, MediaKind, said: "The results of our study are clear " rights-holders cannot afford to be without a D2C service moving forward. All 40 of the rights-holders have recognized how D2C services offer crucial, data-driven touchpoints with their fans and provide unique opportunities to enhance fan engagement and tap into new monetization streams. But the performance of these D2C platforms remains table-stakes and fundamental to attracting and retaining audiences long-term. Future D2C services must guarantee stability at scale, and the overall delivery must be at least as good as the broadcast-quality linear services that sports fans have been accustomed to and enjoyed for decades."
Other key conclusions from the MediaKind 2021 Global Sports Forecast include:
Subscription models dominate: The majority of rights-holders who operate a D2C OTT service make it available as a subscription service. The subscription model is likely to be the dominant long-term business model.
The UX bar is rising from entertainment to engagement: There is an even split between rights-holders who use their D2C platform as a content hub only and those who are exploring a whole range of fan engagement tools to exploit OTT's full capabilities.
Focus is on maximizing recurring revenues: The rights-holders analyzed provide six different types of entry points for fans. There is a clear need to generate guaranteed revenues in a subscription culture where immediate cancellation is made easy " for example, heavily discounted annual passes to tie fans to the service long-term.
Opportunity for secondary monetization is mostly untapped: However, rights-holders must resolve the dilemma of whether to integrate secondary monetization verticals " such as betting, ticketing, and merchandising " on their D2C service to reach engaged fans behind a paywall or to put these features on their main website to reach wider audiences.
Aldrey added: "Streaming is a major part of sports media, with internet-based delivery now very much the present, as well as the future of media content distribution. The growing ubiquity of D2C platforms means they now form an essential part of any strategy for live sport " regardless of whether they are a complementary service to broadcast coverage or the primary means of distribution. While current D2C services are largely representative of an emerging market, this sector is ripe for experimentation, exploration, trial and error, innovation, creativity, and risk-taking " with big rewards for those that get it right."
About this report
The MediaKind 2021 Sports D2C Forecast provides a global snapshot of the rapidly evolving developments in the sports media industry, offering unique insights into industry thinking and best practices around the role of D2C services.
Based on a combination of interviews with senior decision-makers at rights-holders and research conducted between May and October 2020, the report covers 40 sports rights-holders from across the US and EMEA which account for about three-quarters of the global value of the sports media rights market and where the vast bulk of D2C services are concentrated. These rights-holders include the four major US sports leagues, global and regional governing bodies, national associations, leagues and clubs. It encompasses the wealthiest rights-holders in sport, as well as niche sports and challenger events.
– ENDS "
NOTES TO EDITORS
The MediaKind 2021 Sports D2C Forecast
MediaKind commissioned The Sports Playmaker to conduct the analysis for the MediaKind 2021 Sports D2C Forecast.
The information collated on each D2C service covered in this report includes the following: business model, access/distribution method; pricing; content; fan engagement features used; and other monetization streams employed. Any information specific to a rights-holder, such as pricing or fan engagement tools, is public. If the D2C service is a subscription service, information is taken from rights-holders' promotional material and official channels.
Any interviews included in the research were provided on a confidential basis, so there is no attribution of any information to specific sources. The quotes included are drawn from these interviews and are not attributed to particular individuals.
About MediaKind
MediaKind is a global change leader in media technology and services. Its mission is to deliver transformation by building a continuously better media universe alongside its customers and partners. Drawing on a pioneering industry heritage and fueled by innovation, MediaKind embraces and champions new standards, methodologies, and next-generation, immersive live and on-demand media experiences worldwide. Its end-to-end media solutions portfolio includes Emmy award-winning video compression for contribution and direct-to-consumer video service distribution, advertising and content personalization, high-efficiency cloud DVR, and TV and video delivery platforms. For more information, please visit: www.mediakind.com
About The Sports Playmaker
The Sports Playmaker brings new technologies and innovative companies to the sports sector. It enables growth for its clients in the following ways:
identifying revenue streams for clients new to the sector and shapes market entry and product development through the provision of market intelligence and advisory services;
supporting clients with sales and marketing thanks to its extensive network within the sports industry; and
sourcing funding where capital injection is required from its roster of sports investment funds.
For more information, please visit: www.thesportsplaymaker.com
Esme Horwood

[email protected]

+44 (0)20 7486 4900
Insights on the Cloud Backup And Recovery Market 2020-2024: COVID-19 Industry Analysis, Market Trends, Market Growth, Opportunities and Forecast 2024 – Technavio
The cloud backup and recovery market is expected to decline by $ 11.36 billion, decelerating at a CAGR of almost 17% during the forecast period.
Click & Get Free Sample Report in Minutes
The stringent security rules and regulations to secure customer data is one of the major factors propelling market growth. However, factors such as increasing incidences of data breaches will hamper the market growth.
More details: https://www.technavio.com/report/cloud-backup-and-recovery-market-industry-analysis
Cloud Backup And Recovery Market: End-user Landscape
Based on the end-user, the ICT segment is expected to witness lucrative growth during the forecast period.
Cloud Backup And Recovery Market: Geographic Landscape
By geography, North America is going to have a lucrative growth during the forecast period. About 33% of the markets overall growth is expected to originate from North America. The US and Canada are the key markets for cloud backup and recovery in North America.
Buy 1 Technavio report and get the second for 50% off. Buy 2 Technavio reports and get the third for free.
View market snapshot before purchasing
Related Reports on Information Technology Include:
Biochip Market by Technology and Geography – Forecast and Analysis 2020-2024- The biochip market size has the potential to grow by USD 19.71 billion during 2020-2024, and the markets growth momentum will accelerate during the forecast period. To get extensive research insights: Click and get a FREE sample report in minutes
Virtualized Evolved Packet Core Market by Application and Geography – Forecast and Analysis 2020-2024– The virtualized evolved packet core market size has the potential to grow by USD 17.51 billion during 2020-2024, and the markets growth momentum will accelerate during the forecast period. To get extensive research insights: Click and get a FREE sample report in minutes
Companies Covered:
Acronis International GmbH
Asigra Inc.
Commvault Systems Inc.
Hewlett Packard Enterprise Co.
International Business Machines Corp.
Microsoft Corp.
Rackspace US Inc.
Redstor
Veeam Software Group GmbH
Veritas Technologies LLC
What our reports offer:
Market share assessments for the regional and country-level segments
Strategic recommendations for the new entrants
Covers market data for 2019, 2020, until 2024
Market trends (drivers, opportunities, threats, challenges, investment opportunities, and recommendations)
Strategic recommendations in key business segments based on the market estimations
Competitive landscaping mapping the key common trends
Company profiling with detailed strategies, financials, and recent developments
Supply chain trends mapping the latest technological advancements
Technavio suggests three forecast scenarios (optimistic, probable, and pessimistic) considering the impact of COVID-19. Technavios in-depth research has direct and indirect COVID-19 impacted market research reports.
Register for a free trial today and gain instant access to 17,000+ market research reports.
Technavio's SUBSCRIPTION platform
Key Topics Covered:
Executive Summary
Market Landscape
Market ecosystem
Value chain analysis
Market Sizing
Market definition
Market segment analysis
Market size 2019
Market outlook: Forecast for 2019 – 2024
Five Forces Analysis
Five forces summary
Bargaining power of buyers
Bargaining power of suppliers
Threat of new entrants
Threat of substitutes
Threat of rivalry
Market condition
Market Segmentation by End-user
Market segments
Comparison by End-user
ICT – Market size and forecast 2019-2024
Manufacturing – Market size and forecast 2019-2024
BFSI – Market size and forecast 2019-2024
Healthcare – Market size and forecast 2019-2024
Others – Market size and forecast 2019-2024
Market opportunity by End-user
Customer landscape
Geographic Landscape
Geographic segmentation
Geographic comparison
North America – Market size and forecast 2019-2024
Europe – Market size and forecast 2019-2024
APAC – Market size and forecast 2019-2024
South America – Market size and forecast 2019-2024
MEA – Market size and forecast 2019-2024
Key leading countries
Market opportunity by geography
Volume drivers " Demand led growth
Market challenges
Market trends
Vendor Landscape
Overview
Vendor landscape
Landscape disruption
Vendor Analysis
Vendors covered
Market positioning of vendors
Accenture Plc
Alphabet Inc.
Amazon.com Inc.
Asigra Inc.
Dell Technologies Inc.
Hewlett Packard Enterprise Co.
International Business Machines Corp.
Microsoft Corp.
NetApp Inc.
Oracle Corp.
Appendix
Scope of the report
Currency conversion rates for US$
Research methodology
List of abbreviations
About Us
Technavio is a leading global technology research and advisory company. Their research and analysis focuses on emerging market trends and provides actionable insights to help businesses identify market opportunities and develop effective strategies to optimize their market positions. With over 500 specialized analysts, Technavios report library consists of more than 17,000 reports and counting, covering 800 technologies, spanning across 50 countries. Their client base consists of enterprises of all sizes, including more than 100 Fortune 500 companies. This growing client base relies on Technavios comprehensive coverage, extensive research, and actionable market insights to identify opportunities in existing and potential markets and assess their competitive positions within changing market scenarios.
Technavio Research

Jesse Maida

Media & Marketing Executive

US: +1 844 364 1100

UK: +44 203 893 3200

Email: [email protected]

Website: www.technavio.com/
Thales Reinvents the Way Identity Documents Are Checked With Its Double-Sided ID Card Reader
Thales showcases the worlds only double-sided ID card reader, the first to be able to examine ID cards or driving licenses in the cloud1 in less than four seconds. The design of the intelligent reader allows to speed up the process, while guaranteeing a high security level, and offering cost benefits to the operators. It simplifies the process of ID verification and offers a touchless check, which is all the more important in the Covid-19 era.
The Thales Gemalto Intelligent Double-sided ID Card Reader CR5400i enables fast, secure and remote identity document verification. The reader protects businesses (airports, casinos, hotels, stores, etc.) from fraud and forgery thanks to sophisticated mechanisms for superior document authentication. The i version permits multiple intelligent readers to be centrally connected via WiFi – ideal for organisations that need to deploy a fleet of readers such as retail stores and financial institutions. The compact device can also be set up, managed and serviced remotely.
Using the device is very easy: the user simply inserts their ID card into the reader which reads both sides of the card simultaneously. Once this action is complete, a LED changes from blue to green and the ID is ejected and returned to its owner with no physical interaction between the user and operator. It provides a better customer experience while capturing and authenticating scanned data.
At Thales we are committed to bring both convenience and security to the ID verification process. With the new double-sided reader the user experience is smooth while the service provider can fight ID fraud benefitting from a flexible and easy-to-integrate solution, said James MacLean Director of Document Reading Solutions at Thales. In addition, the Covid-19 context has brought new challenges that Thales intelligent ID card reader answers with its touch-free feature.
1Data processing in the cloud means that operators can quickly and simply connect the device to their networks, tablets, phones and enterprise applications as a service. It simplifies the tasks of operators and integrators, while significantly reducing the costs of IT equipment for enterprises.
About Thales
Thales (Euronext Paris: HO) is a global high technology leader investing in digital and deep tech innovations " connectivity, big data, artificial intelligence, cybersecurity and quantum technology " to build a future we can all trust, which is vital to the development of our societies. The company provides solutions, services and products that help its customers "businesses, organisations and states " in the defence, aeronautics, space, transportation and digital identity and security markets to fulfil their critical missions, by placing humans at the heart of the decision-making process.
With 83,000 employees in 68 countries, Thales generated sales of '¬19 billion in 2019 (on a basis including Gemalto over 12 months).
PLEASE VISIT Thales Group Market page
PRESS
Thales, Media Relations

Digital Identity & Security

Vanessa Viala

+33 6 07 34 00 34

[email protected]