Our website publishes news, press releases, opinion and advertorials on various financial organizations, products and services which are commissioned from various Companies, Organizations, PR agencies, Bloggers etc. These commissioned articles are commercial in nature. This is not to be considered as financial advice and should be considered only for information purposes. It does not reflect the views or opinion of our website and is not to be considered an endorsement or a recommendation. We cannot guarantee the accuracy or applicability of any information provided with respect to your individual or personal circumstances. Please seek Professional advice from a qualified professional before making any financial decisions. We link to various third-party websites, affiliate sales networks, and to our advertising partners websites. When you view or click on certain links available on our articles, our partners may compensate us for displaying the content to you or make a purchase or fill a form. This will not incur any additional charges to you. To make things simpler for you to identity or distinguish advertised or sponsored articles or links, you may consider all articles or links hosted on our site as a commercial article placement. We will not be responsible for any loss you may suffer as a result of any omission or inaccuracy on the website.
Canadian Propane Association: No April Fool's Joke – Federal carbon levy favours dirty fuels over low-emission propane
OTTAWA, March 31, 2019 — For the over 400 members of the Canadian Propane Association (CPA), it's no laughing matter that the federal government has decided to favour carbon-intensive fuels such as gasoline and diesel over low-emission propane when the new federal carbon levy or "backstop" comes into force on April Fool's Day.
As of April 1, in provinces affected by the carbon levy under the Greenhouse Gas Pollution Pricing Act (GGPPA) — Saskatchewan, Manitoba, Ontario and New Brunswick — consumers, including farmers, will see an increase in the price of propane of over 3 cents per litre because of the levy. But no special tax is applied for agricultural uses of gasoline or diesel.
"Our members have been told all along that the federal government is committed to reduce GHG emissions which we think it is a good idea," said Dan Kelly, Chair of the Canadian Propane Association. "For the government to choose to exempt from the carbon tax the very fuels they say they want to see reduced, and then refuse to allow the same exemption for low-emission propane, widely used in the agricultural sector, is quite disappointing. We do not accept this unfairness and will continue to fight on behalf of our members."
As stated in the GGPPA, a registered distributor can generally deliver gasoline or diesel to a farmer without the fuel charge applying. There is no such allowance for propane, which emits about 26 per cent less GHGs than gasoline and 98 per cent less dangerous toxins (particulate matter) than diesel.
"The net effect is that fuels with higher carbon intensity like gasoline and diesel will be subsidized and farmers will see their efforts to reducing GHG emissions seriously challenged as they still have to make ends meet," said Nathalie St-Pierre, President of the Canadian Propane Association.
The CPA will continue to press the federal government, including the Office of the Minister of Finance, to include an exemption from the fuel charge for low-emission propane in agricultural applications.
About the Canadian Propane Association: With over 400 members, the Canadian Propane Association (CPA) is the national association for a growing, multi-billion-dollar industry that impacts the livelihood of tens of thousands of Canadians. Our mission is to promote a safe and thriving propane industry that plays a vital role in Canada's energy sector. To achieve this, we champion propane and the propane industry in Canada and facilitate best practices, safety and a favourable business environment through advocacy, training and emergency response.
For further information, contact:  Tammy Hirsch, Sr. Director, Communications and Marketing at info@propane.ca or phone 587-349-5876.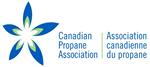 Newsletters with Secrets & Analysis. Subscribe Now