Blink Charging To Present at Cowen's 13th Annual Global Transportation & Sustainable Mobility Conference
Miami Beach, FL, Sept. 03, 2020 — Blink Charging Co. (Nasdaq: BLNK, BLNKW) ("Blink" or the "Company"), a leading owner, operator, and provider of electric vehicle (EV) charging equipment and services, today announced that Michael D. Farkas, Chief Executive Officer, will be presenting at Cowen's 13th Annual Global Transportation & Sustainable Mobility Conference on Thursday, September 10, 2020 at 9:20 AM EST. Mr. Farkas will also be available throughout the day for virtual one-on-one meetings.
Mr. Farkas will provide an overview of Company's market opportunity, innovative technology, flexible business models and growth strategy. A webcast of his presentation will be available to the public at: https://wsw.com/webcast/cowen69/blnk/1949805.
###
About Blink Charging
Blink Charging Co. (Nasdaq: BLNK, BLNKW) is a leader in electric vehicle (EV) charging equipment and has deployed over 23,000 charging stations, many of which are networked EV charging stations, enabling EV drivers to easily charge at any of the Company's charging locations worldwide. Blink Charging's principal line of products and services include its Blink EV charging network ("Blink Network"), EV charging equipment, and EV charging services. The Blink Network uses proprietary, cloud-based software that operates, maintains, and tracks the EV charging stations connected to the network and the associated charging data. With global EV purchases forecasted to rise to 10 million vehicles by 2025 from approximately 2 million in 2019, the Company has established key strategic partnerships for rolling out adoption across numerous location types, including parking facilities, multifamily residences and condos, workplace locations, health care/medical facilities, schools and universities, airports, auto dealers, hotels, mixed-use municipal locations, parks and recreation areas, religious institutions, restaurants, retailers, stadiums, supermarkets, and transportation hubs. For more information, please visit https://www.blinkcharging.com/.
Blink Media Contact  [email protected]
Blink Investor Relations Contact  [email protected]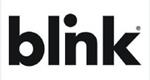 Majority of Hong Kong HR executives indicate they are in post-recovery phase of COVID-19, digital technologies key for future, finds KPMG global survey
Building talent through upskilling and reskilling identified as key factor for future workforce
HONG KONG, Sept. 22, 2020 /PRNewswire/ — A majority of human resources (HR) executives in Hong Kong (77.5%) indicate that they have passed the 'recovery phase' in terms of dealing with the impacts of COVID-19 and have entered into either the 'resilience phase' (62.5%) of supporting and developing leaders and employees to manage through uncertainty, or the 'new reality phase' (15.0%) of adapting to the new world. This is significantly higher compared to 59% of executives worldwide who indicate the same, according to a KPMG study.
Conducted in July and August 2020, the KPMG 2020 HR Pulse Survey is a special edition research initiative in place of the global annual Future of HR survey, with a special focus on exploring what the future holds as HR organisations contend with the impacts of the pandemic. Nearly 1,300 HR executives in 59 countries and territories and 31 key industry sectors took part in this year's survey, with 320 (25% of the total respondents) coming from Asia, including over 60 executives from mainland China and Hong Kong.
Asia executives surveyed, including 42.5% of Hong Kong respondents, have ranked 'managing performance and productivity in a predominantly remote environment' as the top capability required by the HR function to add value in today's environment. Naturally, 'adopting digital technologies to support remote working and collaboration' is identified as among, or for some markets like Hong Kong, the most important initiatives for the HR function in managing the implications of the pandemic and moving to a new working reality over the next 2 years.
Peter Outridge, Partner, Head of People & Change Advisory, KPMG China, says: "The priorities of the HR function have clearly shifted as a result of the pandemic. With the mass transition to remote working, HR leaders need to rethink their traditional work models and how to keep people in their organisations connected, engaged and productive. The HR function also needs to work with the rest of the C-suite to re-evaluate what productivity means in the new reality and architect the workforce of the future."
'Building talent through upskilling and reskilling' is cited by 40% or more surveyed executives in mainland China, Hong Kong, and Asia overall as the most important factor for shaping their organisation's future workforce composition. Most mainland China executives think around 11-20% of their organisation's total workforce will need to be upskilled or reskilled in the next 2 years. This figure is higher in Hong Kong, with more executives seeing this need for up to 30% of their workforce.
Jonathan Lo, Partner, People & Change Advisory, KPMG China, says: "The pandemic presents HR with a unique opportunity to drive workforce connectivity and productivity through embracing a digital mindset. HR resources can be better used engaging in workforce shaping that is anchored by predictive analytics, information flows and process automation, among other digital capabilities, to help turn workforce insight into action."
Only half of the surveyed respondents in Asia, with the same percentage of Hong Kong respondents, indicate that HR in their organisation is proficient in using data and analytics to target and recruit their future workforce. This percentage is higher in mainland China, at 59%.
Most Asia HR executives, including more than 55% Hong Kong respondents, expect to make the biggest investment over the next 2 years on 'new or updated learning and development platforms' and 'enterprise service management' (i.e. connecting and automating their organisation's back office across the enterprise to provide a connected employee experience). Mainland China executives also identified 'advanced artificial intelligence, machine learning platforms, or related technologies' as a key investment in the coming years.
Overall, a high majority (over 80%) of surveyed executive in mainland China and across Asia have found their function playing a leading role in their organisation's response to the impacts of COVID-19; this number is even higher among Hong Kong respondents (93%). As talent risk emerges as the top challenge now faced by CEOs in China[1], it becomes even more crucial for the HR function to develop targeted talent management strategies to retain talent and support business growth.
About the survey
The HR Pulse 2020 survey covers 1,288 HR executives in 59 countries and territories (with majority representing from the largest economies in the world) and 31 key industry sectors (such as asset management, automotive, banking, consumer and retail, energy, infrastructure, insurance, life sciences, manufacturing, technology, and telecommunications).
A third of the companies (33 percent) surveyed are C-suite and 29 percent are HR executives such as senior vice presidents. Approximately 32 percent of companies surveyed report an annual revenue of US$1B+.
The survey was conducted in from July 21 to August 7. Note: some figures may not add up to 100 percent due to rounding.
About KPMG China
KPMG member firms and its affiliates operating in mainland China, Hong Kong and Macau are collectively referred to as "KPMG China". KPMG China is based in 26 offices across 24 cities with around 12,000 partners and staff in Beijing, Changsha, Chengdu, Chongqing, Foshan, Fuzhou, Guangzhou, Haikou, Hangzhou, Jinan, Nanjing, Ningbo, Qingdao, Shanghai, Shenyang, Shenzhen, Suzhou, Tianjin, Wuhan, Xiamen, Xi'an, Zhengzhou, Hong Kong SAR and Macau SAR. Working collaboratively across all these offices, KPMG China can deploy experienced professionals efficiently, wherever our client is located.
KPMG is a global network of professional services firms providing Audit, Tax and Advisory services. We operate in 147 countries and territories and have more than 219,000 people working in member firms around the world. The independent member firms of the KPMG network are affiliated with KPMG International Cooperative ("KPMG International"), a Swiss entity. Each KPMG firm is a legally distinct and separate entity and describes itself as such. In 1992, KPMG became the first international accounting network to be granted a joint venture licence in mainland China. KPMG was also the first among the Big Four in mainland China to convert from a joint venture to a special general partnership, as of 1 August 2012. Additionally, the Hong Kong firm can trace its origins to 1945. This early commitment to this market, together with an unwavering focus on quality, has been the foundation for accumulated industry experience, and is reflected in KPMG's appointment for multidisciplinary services (including audit, tax and advisory) by some of China's most prestigious companies.
Farmmi's Subsidiary Successfully Passes Stringent Double Certification Audit; Able to Fully Use Expected 20% Increase in Production Capacity
LISHUI, China, Sept. 22, 2020 /PRNewswire/ — Farmmi, Inc. ("Farmmi" or the "Company") (NASDAQ: FAMI), an agriculture products supplier in China, today announced one of its subsidiaries, Zhejiang Forasen Food Co, LTD, successfully passed the stringent BRC Global Standard for Food Safety and Hazard Analysis Critical Control Point ("HACCP") certification audits. Passing the audit of two certifications, or the "Double Certification" audit, further validates the Company's quality management and food safety management systems.
The Company began the certification process earlier this year as part of the final phase of its technology transformation project. With the "Double Certification" granted, the Company will now be able to fully utilize its expanded production capacity.
Ms. Yefang Zhang, Farmmi's Chairwoman and CEO, commented, "This is another important milestone for Farmmi. Our team worked hard to implement the major technology transformation project we started back in July 2019. The successful completion of the comprehensive and careful examination, and receipt of the 'Double Certification' will now allow us to fully utilize an expected 20% increase in production capacity achieved by our investment and technology transformation project. It is very timely for us to have the increased capacity given our accelerating sales channel development and demand growth. Our strategy of innovation-driven development and commitment to green, intelligent, high-end, standardized requirements, will help us to further improve quality and efficiency, and solidly promote the high-quality development of enterprises."
China Quality Certification Center conducted the audits. Its audit team carried out an expansive on-site inspection and audited the Company's entire process from food inspection, production and storage to sales and distribution. After three days of comprehensive, careful examination, the audit team gave high marks for the Company's food safety management and control, production site management and control, product traceability and product inspection capabilities and processes.
The BRC Global Standard for Food Safety is one of the highest standards of the EU food safety system, and has become the internationally recognized food standard quality system audit standard. The audit standard includes all relevant employees of the application enterprise, product quality, the quality and safety and health assurance ability of food suppliers, and the safety assurance ability of food sales and inventory.
HACCP is an assessment of hazards that may occur during food processing and the adoption of a preventive food safety control system. HACCP can help prevent, eliminate or reduce hazards by taking effective corrective actions to ensure that food processors can provide consumers with safer food.
About Farmmi, Inc.
Headquartered in Lishui, Zhejiang, Farmmi, Inc. (NASDAQ: FAMI), is a leading agricultural products supplier, processor and retailer of Shiitake mushrooms, Mu Er mushrooms, other edible fungi, and many other sought-after agricultural products. The Company's Farmmi Liangpin Market serves as a trading platform for Chinese geographical indication agricultural products and is a large platform for consumers to access locally sourced agricultural products. For further information about the Company, please visit: http://ir.farmmi.com.cn/.
Forward-Looking Statements
This announcement contains forward-looking statements within the meaning of the safe harbor provisions of the Private Securities Litigation Reform Act of 1995. All statements other than statements of historical fact in this announcement are forward-looking statements, including the potential impact of COVID-19 on our business within and outside of China. These forward-looking statements involve known and unknown risks and uncertainties and are based on current expectations and projections about future events and financial trends that the Company believes may affect its financial condition, results of operations, business strategy and financial needs. Investors can identify these forward-looking statements by words or phrases such as "may," "will," "expect," "anticipate," "aim," "estimate," "intend," "plan," "believe," "potential," "continue," "is/are likely to" or other similar expressions. The Company undertakes no obligation to update forward-looking statements to reflect subsequent occurring events or circumstances, or changes in its expectations, except as may be required by law. Although the Company believes that the expectations expressed in these forward-looking statements are reasonable, it cannot assure you that such expectations will turn out to be correct, and the Company cautions investors that actual results may differ materially from the anticipated results.
Related Links :
http://ir.farmmi.com.cn/
IMA to Hold First Virtual AsiaPac Conference, Empowering Finance and Accounting Professionals
IMA announces speaker line-up and the start of registration for its 2020 Virtual AsiaPac Conference for finance and accounting professionals
SINGAPORE, Sept. 22, 2020 /PRNewswire/ — IMA® (Institute of Management Accountants) the association of accountants and financial professionals in business, today announced the start of registration for its 2020 Virtual AsiaPac Conference. The conference, to be held on 17 October, 1pm to 5pm, will host an array of prominent industry and academia experts sharing exclusive content in a fully immersive, virtual experience. This event is free for all, and attendees can earn up to 3.5 CPE credits.
With world-class speakers from all around the globe confirmed from IBM, Johnson & Johnson, Grant Thornton, Deloitte and others, the IMA Virtual AsiaPac Conference will provide finance and accounting professionals with the right skills and opportunities to innovate and create value when it comes to being future-ready. The speakers represent a mix of senior accounting and finance leaders from the U.S., Singapore, Japan, and Australia, and will provide attendees with examples and insights covering topics such as the challenges the industry is facing today and in the future, especially with COVID-19, and how data is used to tell strategic stories to inform business decisions.
"This conference is an integral part of our region's initiatives to support the advancement of the accounting and finance profession, and bridge the skills gap of the professionals by connecting them with some of the prominent industry leaders with the insights and analyses that will empower them to thrive and take on the future with confidence," said Josh Heniro, Ph.D., Senior Director, Southeast Asia & Australasia, IMA.
The IMA Virtual AsiaPac Conference presents a platform to discuss and engage in critical regional and global issues. Some of the keynote, panel and breakout presenters include:
Jeff Thomson

, U.S. CMA, CSCA, CAE, President and CEO, IMA

Jim Gurowka

, CAE, Senior Vice President, Global Business Development, IMA

Trinh Duc Vinh

, Deputy Director, Accounting & Auditing Supervisory Department, Ministry of Finance,

Vietnam

Tony Kam

, U.S. CMA, Vice President, Corporate Development, M&A (APAC and

Middle East

), Cognizant

Angeline Chua

, Chief Financial Officer & Chief Operating Officer, IBM ASEAN

Junko Watanabe

, U.S. CPA, Board Member & Partner, Deloitte Asia Pacific and Deloitte Tohmatsu Japan Group

Maria Victoria C

. Españo, Chairperson and CEO, P&A Grant Thornton,

Philippines

Keyur Shah

, Senior Finance Director, FP&A COE, APAC, Johnson & Johnson

Gillian Vesty

, Ph.D., Associate Professor, School of Accounting, Information System and Supply Chain, College of Business and Law, RMIT University,

Australia

Tae Hyoung Kim

, U.S. CMA, U.S. CPA, EA, Tax Practice Group Associate, International Tax & Transfer Pricing, Yoon & Yang LLC, Korea

Robert Chen

, Partner, Exec|Comm
For complete information about the IMA Virtual AsiaPac Conference and registration details, please visit: https://www.imanet.org/events/asia-pacific-conference
About IMA® (Institute of Management Accountants)
IMA®, named the 2017 and 2018 Professional Body of the Year by The Accountant/International Accounting Bulletin, is one of the largest and most respected associations focused exclusively on advancing the management accounting profession. Globally, IMA supports the profession through research, the CMA® (Certified Management Accountant) and CSCA® (Certified in Strategy and Competitive Analysis) programs, continuing education, networking, and advocacy of the highest ethical business practices. IMA has a global network of more than 125,000 members in 150 countries and 350 professional and student chapters. Headquartered in Montvale, N.J., USA, IMA provides localized services through its four global regions: The Americas, Asia/Pacific, Europe, and Middle East/India. For more information about IMA, please visit www.imanet.org.
Logo – https://photos.prnasia.com/prnh/20191017/2614087-1LOGO?lang=0
Related Links :
http://www.imanet.org