Belgian Postal Service group (bpost) Partners with Ria Money Transfer to Facilitate International Money Transfers
BRUSSELS, Belgium, Jan. 20, 2020 — Ria Money Transfer, a subsidiary of Euronet Worldwide Inc. (NASDAQ: EEFT) and a leading company in cross-border money transfers, announces today an agreement with bpost group, a leading postal and international ecommerce logistics provider in Belgium, to offer its money transfer services through bpost's network of more than 600 post offices.
"bpost is always striving to offer its customers a world-class service and teaming up with Ria Money Transfer, a global remittance leader known for its efficiency and competitive prices worldwide, represents an opportunity to offer a streamlined, secure and transparent remittance service to customers nationwide.", says Jan Smets, Director Retail & Customer Care bpost.
International money transfers are an essential source of income for millions of people around the globe. Therefore, the UN established that the average cost of remittance services globally should be lowered to 3% by 2030, and Ria Money Transfer is leading the industry's efforts towards reaching that global average costs and keeping it below that mark.
"We are thrilled to partner with bpost, a leading postal operator and a socially responsible business player," shared Jose Cabral, Managing Director at Ria Europe. "Through our shared values of transparency and sustainability, we will bring better access to cost-effective and secure money transfers to customers across Belgium."
Thanks to this agreement, customers will be able to send money from any bpost post office to any of Ria's 389,000 locations where the money can be collected in cash or through direct bank deposits across 161 countries around the world.
Launch of the services is foreseen for the second half of February.
About Ria Money Transfer
Ria, a subsidiary of Euronet Worldwide, Inc. (NASDAQ: EEFT), is a global leader in the money transfer industry. The company is steadfast in its commitment to its clients and their communities, offering fast, secure, and affordable money transfers through a network of over 389,000 locations spanning across 161 countries and online at www.riamoneytransfer.com.
For more information, visit www.corporate.riafinancial.com.
Contact: Stephanie Taylor [email protected] 913-327-4200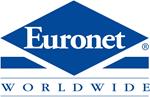 "BRI Clean the River" Program Encourages Environmental Sustainability and Community Economic Empowerment in the Kalisari River Region
SEMARANG, Indonesia, Oct. 28, 2020 /PRNewswire/ — The condition on the edge of Kalisari River on Wonosari road, Randusari village, South Semarang Subdistrict, Semarang City, which was once shallow, full of garbage, is now neatly organized and clean. Thanks to the "BRI Clean the River" program by BRI Bank (BRI) (IDX: BBRI), the function and role of Kalisari River in Kampung Pelangi has been restored to support the environment and driving the community's economy.

Central Java Governor, Ganjar Pranowo with President Director of Bank BRI, Sunarso visiting Kalisari River area on Sunday (25/10)
Currently, the presence of Kalisari River in Kampung Pelangi is slowly becoming a new local tourist attraction capable of driving the economy of the surrounding community. Not only the residents, but the people from other regions also come visiting the area.
Cleaning activities on Kalisari River are carried out through several activities including cleaning and structuring the river, educating the importance of healthy environment, empowering and managing waste, building facilities and infrastructure on the riverbank and empowering the community's economy through the role of BRILink Agent.
In collaboration with the local government, BRI educates the resident around the river on how to create a healthy environment, namely by continuing to encourage changes in people's perspective on the function and role of rivers in their lives and their future. A clean and orderly river flow does not only reduce the potential for flooding when it rains, but rivers can also have an economic impact and driving the community's economy.
So far, the role of rivers has often been misunderstood only as water channels from upstream to downstream. Many people throw garbage into the river. Whereas the essence of a river is a hydrological cycle that needs to be preserved. Thus, in this program BRI collaborates with Bank Sampah Waras to further educate the public in managing household waste. It is necessary to select and sort out which waste is organic and which is inorganic, to use organic waste for fertilizers, agriculture and animal feed, to convert inorganic waste in order to provide added value and economic value to society through the recycling process.
In its management, the organic waste that has been sorted from each house will be collected by Bank Sampah Waras to be processed into organic fertilizer / compost using a garbage chopper from BRI. It takes 3 weeks to convert the waste into compost which then can be used by the residents around the area. These fertilizers are also traded commercially to third party with profits that will be managed by Bank Sampah Waras.
On top of that, inorganic waste collection (plastic bottles / cups, plastic bags, towel cloth, used clothes, etc.) that cannot be recycled will be sold to collectors with the help of the Bank Sampah Waras. Meanwhile, those that can still be reused will be processed into items that have a selling value, such as plastic flowerpots and plastic home decorations.
The facilities and infrastructure built along the river, such as playgrounds and open spaces, are now also being used by the community. By becoming a gathering place for residents, the area around the river has become a potential economic development for residents. To support banking services that are easily accessible to residents around the river, BRI through BRILink Agent provides banking transaction services such as cash deposits and withdrawals, payment of electricity, water bills, BPJS (Social Security Administrator), telephone, credit purchases, instalment payments, loan deposits and other transactions.
Central Java Governor Ganjar Pranowo revealed that the Provincial Government appreciates the program that has been carried out by BRI Bank to encourage public awareness on the importance of preserving and cleaning the rivers in the city. "We warmly welcome and thank BRI for organizing Kalisari River to be clean and beautiful like this. But most importantly, BRI has provided examples and education to the community to keep the environment clean, from waste education to structuring and building facilities for the community. Our next task is to preserve it," said Ganjar when he visited Kalisari River area with President Director of Bank BRI, Sunarso on Sunday (25/10).
"Through this cleaning program, we want to educate the importance of a healthy river environment. In fact, if the river is cleaned, organized and maintained, its existence can bring many benefits to the residents who live around it. This is in accordance with our commitment that the presence of BRI can provide and deliver value to the community. We will manage the discarded waste, but the sustainability of this program really depends on the behaviour of the community. Let's preserve it together, "concluded Sunarso.
Information about BRI Bank can be accessed through the website www.bri.co.id
Related Links :
http://www.bri.co.id
Insights on the Global Gear Oil Market 2020-2024 | COVID-19 Analysis, Drivers, Restraints, Opportunities and Threats | Technavio
The global gear oil market size is expected to grow by USD 1.14 billion during 2020-2024, progressing at a CAGR of almost 3% during the forecast period. Download latest version with COVID-19 analysis Free Sample Report
The growing demand for fully synthetic gear oil is one of the major factors propelling market growth.
The global gear oil market is driven by the growing demand for advanced gear oils such as semi-synthetic gear oil and fully synthetic gear oil. The addition of advanced additives and chemicals in fully synthetic gear oil increases their demand in the automotive industry. Moreover, the demand for gear oil that withstands very low or high temperatures, extremely high loads, and extraordinary ambient conditions makes synthetic gear oil an ideal choice in industrial applications. Additionally, synthetic gear oil uses a superior quality synthetic base stock, with advanced additives and lubricants. Furthermore, fully synthetic gear oil helps gears combat sludge and carbon deposit build-up within the gearsets. Therefore, the demand for such gear oil has increased owing to the performance advantages and an increase in consumer awareness. Hence, the growing uptake of synthetic gear oil will influence the growth of the gear oil market during the forecast period.
More details: www.technavio.com/report/gear-oil-market-industry-analysis
Global Gear Oil Market: End-user
Gear oil is an essential lubricant for automobiles with a manual transmission as it protects gear components and permits smooth gear-shifting. Moreover, gear oil provides a wide service temperature range, including excellent low-temperature characteristics for cold weather operations. Market growth in the transportation segment will be slower than the growth of the market in the industrial segment.
Global Gear Oil Market: Geographic Landscape
APAC accounted for the largest gear oil market share in 2019, and the region will offer several growth opportunities to market vendors during the forecast period. The strong presence of manufacturing facilities will significantly influence gear oil market growth in this region. 56% of the markets growth will originate from APAC during the forecast period. China, India, Japan, and South Korea are the key markets for gear oil in APAC. Market growth in this region will be slower than the growth of the market in MEA and South America.
Buy 1 Technavio report and get the second for 50% off. Buy 2 Technavio reports and get the third for free.
View market snapshot before purchasing
Companies Covered
BP Plc
Chevron Corp.
China National Petroleum Corp.
China Petroleum & Chemical Corp.
Exxon Mobil Corp.
FUCHS PETROLUB SE
Idemitsu Kosan Co. Ltd.
PJSC LUKOIL
Royal Dutch Shell Plc
TOTAL SA
What our reports offer:
Market share assessments for the regional and country-level segments
Strategic recommendations for the new entrants
Covers market data for 2019, 2020, till 2024
Market trends (drivers, opportunities, threats, challenges, investment opportunities, and recommendations)
Strategic recommendations in key business segments based on the market estimations
Competitive landscaping mapping the key common trends
Company profiling with detailed strategies, financials, and recent developments
Supply chain trends mapping the latest technological advancements
Technavio suggests three forecast scenarios (optimistic, probable, and pessimistic) considering the impact of COVID-19. Technavios in-depth research has direct and indirect COVID-19 impacted market research reports. Register for a free trial today and gain instant access to 17,000+ market research reports. Technavio's SUBSCRIPTION platform
Gear Oil Market 2020-2024: Key Highlights
CAGR of the market during the forecast period 2020-2024
Detailed information on factors that will assist in gear oil market growth during the next five years
Estimation of the gear oil market size and its contribution to the parent market
Predictions on upcoming trends and changes in consumer behavior
The growth of the gear oil market
Analysis of the markets competitive landscape and detailed information on vendors
Comprehensive details of factors that will challenge the growth of gear oil market, vendors
Table of Contents:
PART 01: EXECUTIVE SUMMARY
PART 02: SCOPE OF THE REPORT
PART 03: MARKET LANDSCAPE
Market ecosystem
Market characteristics
Value chain analysis
Market segmentation analysis
PART 04: MARKET SIZING
Market definition
Market sizing 2019
Market outlook
Market size and forecast 2019-2024
PART 05: FIVE FORCES ANALYSIS
Bargaining power of buyers
Bargaining power of suppliers
Threat of new entrants
Threat of substitutes
Threat of rivalry
Market condition
PART 06: MARKET SEGMENTATION BY END-USER
Market segmentation by end-user
Comparison by end-user
Transportation – Market size and forecast 2019-2024
Industrial – Market size and forecast 2019-2024
Market opportunity by end-user
PART 07: CUSTOMER LANDSCAPE
PART 08: GEOGRAPHIC LANDSCAPE
Geographic segmentation
Geographic comparison
APAC – Market size and forecast 2019-2024
Europe – Market size and forecast 2019-2024
North America – Market size and forecast 2019-2024
MEA – Market size and forecast 2019-2024
South America – Market size and forecast 2019-2024
Key leading countries
Market opportunity
PART 09: DRIVERS AND CHALLENGES
Market drivers
Market challenges
PART 10: MARKET TRENDS
Growing demand for gear oil from wind turbine applications
Development of advanced gear oil
Digitalization leading to integrated value chain
PART 11: VENDOR LANDSCAPE
Overview
Landscape disruption
Competitive scenario
PART 12: VENDOR ANALYSIS
Vendors covered
Vendor classification
Market positioning of vendors
BP Plc
Chevron Corp.
China National Petroleum Corp.
China Petroleum & Chemical Corp.
Exxon Mobil Corp.
FUCHS PETROLUB SE
Idemitsu Kosan Co. Ltd.
PJSC LUKOIL
Royal Dutch Shell Plc
TOTAL SA
PART 13: APPENDIX
Research methodology
List of abbreviations
Definition of market positioning of vendors
PART 14: EXPLORE TECHNAVIO
About Us
Technavio is a leading global technology research and advisory company. Their research and analysis focuses on emerging market trends and provides actionable insights to help businesses identify market opportunities and develop effective strategies to optimize their market positions. With over 500 specialized analysts, Technavios report library consists of more than 17,000 reports and counting, covering 800 technologies, spanning across 50 countries. Their client base consists of enterprises of all sizes, including more than 100 Fortune 500 companies. This growing client base relies on Technavios comprehensive coverage, extensive research, and actionable market insights to identify opportunities in existing and potential markets and assess their competitive positions within changing market scenarios.
Technavio Research

Jesse Maida

Media & Marketing Executive

US: +1 844 364 1100

UK: +44 203 893 3200

Email: [email protected]

Website: www.technavio.com/
Gyroscope Therapeutics Announces First Patient Received Investigational Gene Therapy GT005 Via Orbit Subretinal Delivery System in Ongoing Phase I/II FOCUS Trial
Gyroscope Therapeutics Limited, a clinical-stage retinal gene therapy company, today announced that the first surgery using its proprietary Orbit"¢ Subretinal Delivery System (Orbit SDS) to deliver the companys investigational gene therapy, GT005, to a patient with geographic atrophy (GA) secondary to dry age-related macular degeneration (AMD) has been conducted in the ongoing Phase I/II FOCUS trial. The surgery was conducted in the United States by Jeffrey Heier, M.D., at Ophthalmic Consultants of Boston.
Dry AMD is one of the leading causes of vision loss globally and gene therapies hold tremendous promise for this disease. Delivering gene therapy directly to the site of disease through a subretinal injection is a proven approach; however, the current method requires a vitrectomy. The Orbit SDS is an innovative delivery system that could address some of the challenges surgeons and patients may experience with a vitrectomy. I have been involved with the development of the Orbit SDS for several years, and I am excited to see its introduction into subretinal delivery of what we hope to be an important therapeutic intervention, said Dr. Heier, Co-President, Medical Director, Director of the Vitreoretinal Service, and Director of Retina Research at Ophthalmic Consultants of Boston.
In 2019, Gyroscope merged with Orbit Biomedical to create the only retinal gene therapy company that combines all elements of drug development, a manufacturing platform, and surgical delivery capabilities. Our vision is to develop gene therapy beyond rare disease and we believe our proprietary Orbit SDS has the potential to help us achieve that. We look forward to further evaluating the Orbit SDS in our GT005 clinical programme, said Khurem Farooq, Chief Executive Officer, Gyroscope.
About FOCUS
FOCUS [NCT03846193] is a Phase I/II open-label clinical trial that was initiated in January 2019. The trial is evaluating the safety and dose response of GT005 in people with GA secondary to dry AMD. Three doses of GT005 are being evaluated in FOCUS. In the initial dose-escalation phase of FOCUS, which is now complete, patients were treated using a subretinal injection involving vitrectomy and retinotomy. The trial has been expanded to include additional cohorts, including a dose-expansion cohort and two cohorts in which the Orbit SDS will be used to deliver GT005.
Gyroscope plans to enrol approximately 45 people who have a clinical diagnosis of GA secondary to dry AMD in FOCUS at sites in the United Kingdom and United States.
About Orbit SDS
The Orbit SDS delivers a controlled volume beneath the retina, with the aim of providing precise and consistent dosing. The subretinal space is accessed by advancing a flexible cannula through the suprachoroidal space (the space between the sclera and the choroid). A microneedle inside the cannula is then advanced to deliver a targeted dose beneath the retina. The microinjection procedure is designed to avoid damaging the structure of the eye by eliminating the need for both a vitrectomy (a procedure that involves removing the vitreous " the gel-like substance that fills the eye) and a retinotomy (a hole in the retina).
The Orbit SDS is 510(k) cleared for microinjection into the subretinal space at the back of the eye using saline solution (BSS or BSS PLUS*).
About Dry AMD
Dry AMD is a leading cause of permanent vision loss in people over the age of 50, and is a devastating diagnosis. This gradual and permanent loss of central vision can severely impact a persons daily life as they lose the ability to drive, read and even see the faces of loved ones. There are currently no approved treatments for dry AMD.
Gyroscope estimates that nearly 3.5 million people in the United States and EU5 European countries have GA, and that more than 100,000 people with GA have certain Complement Factor I (CFI) mutations that correlate with low CFI levels in the blood and a higher risk of developing AMD.
About Gyroscope: Vision for Life
Gyroscope Therapeutics is a clinical-stage retinal gene therapy company developing gene therapy beyond rare disease to treat a leading cause of blindness, dry AMD. Our lead investigational gene therapy, GT005, is a one-time therapy delivered under the retina. GT005 is designed to restore balance to an overactive complement system by increasing production of the Complement Factor I protein. GT005 is currently being evaluated in a Phase I/II clinical trial called FOCUS and a Phase II clinical trial called EXPLORE.
Syncona Ltd, our lead investor, helped us create the only retinal gene therapy company to combine discovery, research, drug development, a manufacturing platform and surgical delivery capabilities. Headquartered in London with locations in Philadelphia and San Francisco, our mission is to preserve sight and fight the devastating impact of blindness. For more information visit: www.gyroscopetx.com and follow us on Twitter (@GyroscopeTx) and on LinkedIn.
*Balanced Salt Solution; BSS PLUS is a registered trademark of Alcon Laboratories, Inc.
Charlotte Arnold

VP, Corporate Affairs

Gyroscope Therapeutics

[email protected]