Belgian Postal Service group (bpost) Partners with Ria Money Transfer to Facilitate International Money Transfers
BRUSSELS, Belgium, Jan. 20, 2020 — Ria Money Transfer, a subsidiary of Euronet Worldwide Inc. (NASDAQ: EEFT) and a leading company in cross-border money transfers, announces today an agreement with bpost group, a leading postal and international ecommerce logistics provider in Belgium, to offer its money transfer services through bpost's network of more than 600 post offices.
"bpost is always striving to offer its customers a world-class service and teaming up with Ria Money Transfer, a global remittance leader known for its efficiency and competitive prices worldwide, represents an opportunity to offer a streamlined, secure and transparent remittance service to customers nationwide.", says Jan Smets, Director Retail & Customer Care bpost.
International money transfers are an essential source of income for millions of people around the globe. Therefore, the UN established that the average cost of remittance services globally should be lowered to 3% by 2030, and Ria Money Transfer is leading the industry's efforts towards reaching that global average costs and keeping it below that mark.
"We are thrilled to partner with bpost, a leading postal operator and a socially responsible business player," shared Jose Cabral, Managing Director at Ria Europe. "Through our shared values of transparency and sustainability, we will bring better access to cost-effective and secure money transfers to customers across Belgium."
Thanks to this agreement, customers will be able to send money from any bpost post office to any of Ria's 389,000 locations where the money can be collected in cash or through direct bank deposits across 161 countries around the world.
Launch of the services is foreseen for the second half of February.
About Ria Money Transfer
Ria, a subsidiary of Euronet Worldwide, Inc. (NASDAQ: EEFT), is a global leader in the money transfer industry. The company is steadfast in its commitment to its clients and their communities, offering fast, secure, and affordable money transfers through a network of over 389,000 locations spanning across 161 countries and online at www.riamoneytransfer.com.
For more information, visit www.corporate.riafinancial.com.
Contact: Stephanie Taylor [email protected] 913-327-4200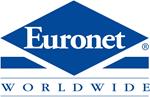 CIFI issues US$419 million senior notes at a coupon rate of 4.375% with a 6.25-year maturity
Hit the record for the longest maturity period and the lowest coupon rate of the Group's offshore bond issuance
Optimize the Group's financing costs and extend debts duration
HONG KONG SAR – Media OutReach – 6 January 2021 – CIFI Holdings (Group) Co. Ltd. ("CIFI" or the "Group", HKEx stock code: 884), a leading real estate developer and investor in first-, second- and robust third-tier cities in China, is pleased to announce that CIFI successfully issues senior notes with an aggregate principal amount of US$419 million. The senior notes are at a coupon rate of 4.375% and yield of 4.4% with a 6.25-year maturity period, which hit the record for the longest maturity period and the lowest coupon rate of the Group's offshore bond issuance.
The issue attracts enthusiastic response, with total orders at peak time exceeding US$4.8 billion, which was over 11 times of the total issue size. 82% of total issuance is allocated to Asian investors, while the remaining 18% is allocated to European investors. The final allocation to institutional investors is 72%, which consists of world-renowned and large-scale asset management companies and long-term investors. The subscription results and market response reflect the high recognition of CIFI by the investors in the capital market. The proceeds of the note will be used for re-financing of the Group's existing indebtedness.
Credit Suisse, Haitong International, HSBC, J.P. Morgan and Standard Chartered Bank are the joint global coordinators, while Credit Suisse, Haitong International, HSBC, J.P. Morgan, Standard Chartered Bank, The Bank of East Asia, Limited, BOSC International, China CITIC Bank International and Yue Xiu Securities are the joint bookrunners and joint lead managers of the issuance.
Mr. Lin Zhong, Chairman of CIFI, said "We are pleased to see the strong demand for the notes issue. The issue hits the Group's record for the longest maturity period and the lowest coupon rate of the offshore bond issuance, and it reflects investors' recognition and support of business prospects of CIFI. The Group will continue to implement prudent financial management and build long-term investment value."
About CIFI (Group):
Headquartered in Shanghai, CIFI is one of China's top real estate developers. CIFI principally focuses on developing high-quality properties in first-, second- and select third-tier cities in China. CIFI develops various types of properties, including residential buildings, offices and commercial complexes.
To learn more about the Company, please visit CIFI's website at: http://www.cifi.com.cn
The Innovation of LikeLib 2.0 Redefines Public Chain Technology
MINSK, REPUBLIC OF BELARUS – Media OutReach – 6 January 2021 – LikeLib is a community-based open source blockchain project that uses blockchain technology and digital identities to digitize and informatize assets; use smart contracts to automatically manage assets and information to achieve a diversified network of "smart economy".
The ecosystem joins the major communities around the world to participate, and is committed to linking all with an open mind, thus building a decentralized network that can expand and achieve multi-party collaboration and win-win in real business society.
LikeLib public chain team leader Mr. Thierry, operations director DIma, and technical general counsel Ms. Olga. All of them have very strong technology and business background.
LikeLib's core members include Technical Director Mr. Renia, Mr. Yevgeny, Technical Director Daniel, Software Engineer Oleg, Sergey, Dennis, Business Analyst Mr. Andre, Ms. Tania and the community technology development team Ms. Julia Palamarchu, Maksim Hryhoryeu, Daniel Harapko, Anre Ku, Alexey Nekrasov, Alex, etc. have many years of experience in relevant positions in Dublin internationally, as well as abundant professional knowledge and skills.
Some ecological applications of LikeLib blockchain include:
1. The best solution (Biteacon)
Biteacon is a browser that interacts with the LikeLib ecosystem, which can help users explore other network-related information such as its blockchain and transaction volume.
2. The best smart contract (Supplike)
Supplike is a platform with built-in embedded supply chain builder based on LikeLib blockchain. With the built-in builder, you can easily design and deploy the supply chain, assign roles and use it easily, and create code-free solutions for the supply chain through mobile apps.
3. The best solution (LikeLib Analytics)
LikeLib Analytics is the LikeLib blockchain browser and analysis platform, indexing all blockchain data through the big data pipeline and disclosing data and indicators through API and WEB applications.
On this basis, the "blockchain + edge computing" IoT management system, the research of the electronic degree certificate management method of the alliance chain, relay cross-chain technology, channel state differential information vital signs detection algorithms, research on people counting methods based on WiFi perception, Internet of Things architecture for electrical fire monitoring of ancient buildings based on edge computing, and multi-field and interdisciplinary expert selection algorithms for multiple project ecology and algorithm system applications have been successfully developed in the LikeLib public chain main network.
LikeLib 2.0 provides a more secure and stable blockchain service, which covers data connections, hybrid storage, cross-chain technology and other core modules with independent intellectual property rights, which can quickly build solutions for typical application scenarios.
The newly-released 2.0 system will not only reduce transaction program fees, but will also cause block chain replication forks and increase transfer transactions. The average transaction value can be allocated between operational interruptions. Compared with the previous version 1.0, the transaction volume has steadily increased to 10,000 transactions per second, and the transaction speed is about 10,000 TPS.
In terms of supporting smart contracts, interchangeable consensus mechanisms and distributed storage networks, the blockchain consensus mechanism can be replaced according to different factors (such as transaction volume), and a distributed storage network based on IPFS can store a large amount of data outside the chain.
LikeLib2.0 fully uses database fragmentation technology. Only a small part of the input transactions need to be processed, and a large amount of verification work can be completed through other conventional parallel processing on the network.
LikeLib uses Bridges technology, which is a blockchain interoperability technology specifically used to make the LikeLib ecosystem cross-chain compatible with external blockchains (such as Ethereum).
LikeLib cross-chain bridge technology allows cross-chain assets and information exchange between the main network and each project ecosystem, like the axis connecting various islands. The LikeLib blockchain network realizes cross-chain through bridges, which greatly promotes the large-scale assets of ecological projects such as Bitcoin and Ethereum, and the real market liquidity of information. The advantages include multi-signature technology/ring signature technology/hash locking technology.
In addition, LikeLib2.0 also uses Lightning Network transactions and zero-configuration transaction channels.
The existing hosting solutions on the Lightning Network only manage their users' funds on one or a few, and they will not use one channel with each user. Instead, keep an internal private ledger to record when the funds belong to the user.
Earlier we mentioned the ring signature technology in the LikeLib2.0 cross-chain bridge. The ring signature is named because a certain parameter implicit in its signature is composed according to certain rules. Many of the schemes proposed later do not require the structure of the signature to be a ring, as long as the formation of the signature satisfies the spontaneity, anonymity and group characteristics, it is also called a ring signature.
The security of the ring signature technology scheme is quite high, such as: unconditional anonymity, unforgeability, unconditional anonymity of the signer, and the signer can freely specify his own anonymity range, forming a beautiful ring logic structure, which can realize group signatures The main function of but does not require trusted third parties or group administrators.
Ring signature is a special group signature. There is no trusted center and no group establishment process. For the verifier, the signer is completely anonymous.
Theoretically, zero-knowledge proof can prove something to everyone else without exposing any proprietary, and the generated proof is small in size, the verification cost is very low, and it has nothing to do with the amount of calculation that needs to be proved.
LikeLib2.0 uses the generation algorithm (G) to generate public parameters for the proposition, the proof algorithm (P) to generate the proof of the satisfiability of R1CS, and the verification algorithm (V) to verify the proof and other technical methods and means to finally generate the proof. It can be proved that there is a secret value reset equation satisfied without revealing the secret.
LikeLib2.0's "decentralized and distributed" technology means that all information is publicly recorded on the "public ledger", and can only be entered and cannot be modified, so that the complete copy of the blockchain includes each executed action, so About the value belonging to each active address (account).
The overall situation has continued to iterate for thirty years, and only then has today's prosperity been achieved, and only then has "Internet +". If you still have confidence in the blockchain, perhaps you should give it more time. The LikeLib2.0 public chain system has already given the blockchain a gratifying answer in 2020.
Spackman Entertainment Group's #ALIVE the number one Asian film on Netflix U.S. in 2020
Produced by the Group's indirect wholly-owned subsidiary, Zip Cinema, #ALIVE is the highest ranking Asian film on Netflix U.S. in 2020
Headlined by Yoo Ah-in of Spackman Media Group, and Park Shin-hye, #ALIVE ranks 4th under Netflix's most-watched international films in the U.S.
Following #ALIVE, Zip Cinema's upcoming film, BROKER, to star Song Kang-ho, Gang Dong-won and Bae Doona and to be directed by Japanese film director, Kore-eda Hirozaku
SINGAPORE – Media OutReach – 6 January 2021 – Spackman Entertainment Group Limited ("Spackman Entertainment Group" or the "Company" and together with its subsidiaries, the "Group"), one of Korea's leading entertainment production groups, wishes to announce that #ALIVE, produced by the Company's indirect wholly-owned subsidiary, Zip Cinema Co., Ltd. ("Zip Cinema"), achieved the top position as the most-watched Asian film on Netflix in the U.S. for the year 2020. 
According to The Wall Street Journal, #ALIVE ranked 4th out of the top 10 most-watched foreign movies on Netflix in the United States in 2020[1], making it the highest ranking among Asian films.
Following its theatrical run in Korea in September 2020, #ALIVE  took the first position on the global chart of TOP Movies on Netflix in the World on September 10[2]. #ALIVE was previously ranked #1 in 35 countries around the world based on viewership in Singapore, Thailand, Hong Kong, Taiwan, Japan, Australia, Russia, India, France, the United States, etc., during the same month of its release on Netflix[3]. The film premiered internationally on Netflix on 8 September 2020.
Starring top leading actor Yoo Ah-in of UAA&CO Inc., a subsidiary of the Group's associated company Spackman Media Group Limited ("Spackman Media Group"), and superstar actress Park Shin-hye, #ALIVE previously crossed the 1 million ticket sales within five days of its theatrical release and maintained its #1 position at the Korean box office for three consecutive weeks. 
In Korea, #ALIVE achieved the top ranking in VOD sales since the first day of its post-theatrical release on 28 July 2020 in Korea[4], taking the #1 position at top IPTV channels including KT's Olleh TV and Digital Cable TV Home Choice, as of 4 August 2020.
#ALIVE is based on an original scenario by Hollywood writer Matt Taylor, who produced the American documentary series, SMALL BUSINESS REVOLUTION: MAIN STREET.
The film relates the story of isolated survivors of a city under lockdown that gets out of control as a consequence of a sudden spread of an unknown infection. UAA's Yoo Ah-in of DEFAULT (2018), BURNING (2018) & VETERAN (2015) shall play the role of Joon Woon, a gamer who survived by himself and becomes disconnected from the rest of the world. Park Shin-hye of MEMORIES OF THE ALHAMBRA (2018), THE DOCTORS (2016) & THE HEIRS (2013) takes on the role of Yoo Bin, another survivor who relies on her own survival skills throughout the extremely challenging situation in the city.
The film is distributed by Lotte Entertainment and directed by Jo II Hyung.
For more information on #ALIVE and its official trailer, visit the Group's website at https://spackmanentertainmentgroup.com. #ALIVE is currently being screened on Netflix at https://www.netflix.com/title/81240831.
Following #ALIVE, Zip Cinema's next major, with the working title, BROKER, to be headlined by leading Korean actors Song Kang-ho, Gang Dong-won and Bae Doona and directed by celebrated Japanese film director, Kore-eda Hirozaku, is scheduled to commence filming this year.
With BROKER, Zip Cinema is aiming to produce its fourth consecutive commercially successful film, after the release of #ALIVE (2020), CRAZY ROMANCE (2019) and DEFAULT (2018).
---
About Spackman Entertainment Group Limited
Spackman Entertainment Group Limited ("SEGL" or the "Company"), and together with its subsidiaries, (the "Group"), founded in 2011 by Charles Spackman, is one of Korea's leading entertainment production groups. SEGL is primarily engaged in the independent development, production, presentation, and financing of theatrical motion pictures in Korea. According to Variety, Korea was the world's fourth largest box office market in 2019, behind only North America, China and Japan.   
The Group also invests into and produces Korean television dramas. In addition to our content business, we also own equity stakes in entertainment-related companies and film funds that can financially and strategically complement our existing core operations. SEGL is listed on the Catalist of the Singapore Exchange Securities Trading Limited under the ticker 40E.
Production Labels
SEGL's wholly-owned Zip Cinema Co., Ltd. ("Zip Cinema") is one of the most recognised film production labels in Korea and has originated and produced some of Korea's most commercially successful theatrical films, consecutively producing 10 profitable movies since 2009 representing an industry leading track record. Recent theatrical releases of Zip Cinema's motion pictures include some of Korea's highest grossing and award-winning films such as CRAZY ROMANCE (2019), DEFAULT (2018), MASTER (2016), THE PRIESTS (2015), COLD EYES (2013), and ALL ABOUT MY WIFE (2012). For more information on Zip Cinema, do visit http://zipcine.com  
SEGL also owns Novus Mediacorp Co., Ltd. ("Novus Mediacorp"), an investor, presenter, and/or post-theatrical distributor for a total of 79 films (58 Korean and 21 foreign) including ROSE OF BETRAYAL, THE OUTLAWS and SECRETLY, GREATLY, which was one of the biggest box office hits of 2013 starring Kim Soo-hyun of MY LOVE FROM THE STARS, as well as FRIEND 2: THE GREAT LEGACY. In 2012, Novus Mediacorp was also the post-theatrical rights distributor of ALL ABOUT MY WIFE, a top-grossing romantic comedy produced by Zip Cinema. In 2018, THE OUTLAWS, co-presented by Novus Mediacorp broke the all-time highest Video On Demand ("VOD") sales records in Korea. For more information on Novus Mediacorp, do visit  http://novusmediacorp.com  
The Company owns a 100% equity interest in Simplex Films Limited ("Simplex Films") which is an early stage film production firm. Simplex Films has the following films in the pipeline namely, A BOLT FROM THE BLUE, IRREVOCABLE PROMISE and OUR SUPERSTAR K.
The Company owns a 100% equity interest Take Pictures Pte. Ltd. ("Take Pictures") which has a line-up of several films including STONE SKIPPING, GUARDIAN (working title) and the co-production with Zip Cinema for THE PRIESTS 2.
The Company owns a 100% equity interest in Greenlight Content Limited which is mainly involved in the business of investing into dramas and movies, as well as providing consulting services for the production of Korean content.
The Company owns a 20% equity interest in The Makers Studio Co. Ltd., which plans to produce and release four upcoming films, the first of which will be THE ISLAND OF THE GHOST'S WAIL, a comedy horror film.
Our films are theatrically distributed and released in Korea and overseas markets, as well as for subsequent post-theatrical worldwide release in other forms of media, including online streaming, cable TV, broadcast TV, IPTV, video-on-demand, and home video/DVD, etc. We release all of our motion pictures into wide-theatrical exhibition initially in Korea, and then in overseas and ancillary markets.
The Company holds an effective shareholding interest of 43.88% in Spackman Media Group Limited ("SMGL"). SMGL, a company incorporated in Hong Kong, together with its subsidiaries, is collectively one of the largest entertainment talent agencies in Korea in terms of the number of artists under management, including some of the top names in the Korean entertainment industry. SMGL operates its talent management business through renowned agencies such as MSteam Entertainment Co., Ltd. (Son Ye-jin, Lee Min-jung, Ko Sung-hee), UAA&CO Inc. (Song Hye-kyo, Yoo Ah-in, Park Hyung-sik), Fiftyone K Inc. (So Ji Sub, Ok Taec-yeon), SBD Entertainment Inc. (Son Suk-ku), and Kook Entertainment Co., Ltd. (Kim Sang-kyung, Kim Ji-young). Through these full-service talent agencies in Korea, SMGL represents and guides the professional careers of a leading roster of award-winning actors/actresses in the practice areas of motion pictures, television, commercial endorsements, and branded entertainment. SMGL leverages its unparalleled portfolio of artists as a platform to develop, produce, finance and own the highest quality of entertainment content projects, including theatrical motion pictures, variety shows and TV dramas. This platform also creates and derives opportunities for SMGL to make strategic investments in development stage businesses that can collaborate with SMGL artists. SMGL is an associated company of the Company.
The Company owns a 100% equity interest in Constellation Agency Pte. Ltd. 
("Constellation Agency"). Constellation Agency, which owns The P Factory Co., Ltd. ("The P Factory") and Platform Media Group Co., Ltd. ("PMG"), is primarily involved in the business of overseas agency for Korean artists venturing into the overseas market. The P Factory is an innovative marketing solutions provider specializing in event and branded content production. PMG is a talent management agency which represents and manages the careers of major artists in film, television, commercial endorsements and branded entertainment.
Strategic Businesses
The Company owns a 100% equity interest in Frame Pictures Co., Ltd. ("Frame Pictures"). Frame Pictures is a leader in the movie/drama equipment leasing business in Korea. Established in 2014, Frame Pictures has worked with over 25 top directors and provided the camera and lighting equipment for some of Korea's most notable drama and movie projects including ITAEWON CLASS (2020), HOW TO BUY A FRIEND (2020), KIM JI-YOUNG, BORN 1982 (2019), FOUR MEN (2019) and ASADAL CHRONICLES (2019). 
Previously, Frame Pictures was also involved in GIRL COPS (2018), MALMOI (2018), SUITS (2018), MISTRESS (2018), LIFE (2018), LIVE (2018), MONEY FLOWER (2017), SWEET REVENGE (2017), BAD GUYS 2 (2017), THE LEGEND OF THE BLUE SEA (2016) and VETERAN (2015).
We also operate a café-lounge called Upper West, in the Gangnam district of Seoul and own a professional photography studio, noon pictures Co., Ltd.
For more details, do visit http://www.spackmanentertainmentgroup.com/