AgraFlora Premium Hemp Brands to List on Amazon and Other Online Retail Channels
VANCOUVER, British Columbia, Feb. 14, 2020 — AgraFlora Organics International Inc.  ("AgraFlora" or the "Company") (CSE: AGRA) (Frankfurt: PU31) (OTCPK: AGFAF), a growth oriented and diversified international cannabis company, is pleased to announce the Company has taken steps to accelerate the market growth of Whole Hemp Health, a proprietary line of hemp-derived cosmetic products developed/owned/manufactured by Canutra Naturals Ltd. ("Canutra"), a wholly owned subsidiary of AgraFlora.  The Company, via Canutra, has engaged Gatekeeper Growth Partners ("Gatekeeper"), an elite performance-marketing firm, to assist Canutra in driving the growth of its Whole Hemp Health products on online marketplaces such as Amazon. 
Pursuant to a definitive agreement entered into between Canutra and Gatekeeper, Gatekeeper will deploy a proven arsenal of digital marketing tools to acquire new customers for Whole Hemp Health with the primary goal of accelerating growth through online and direct-to-consumer channels. This includes supporting the current Whole Hemp Health sales force with a proprietary suite of marketing technologies, including data-driven advertising campaigns that have a proven track record of driving conversions and sales for wellness products.  In particular, the Company will leverage Gatekeeper's strong knowledge of and history of success on the Amazon platform, as well as other ecommerce marketplaces.
"We are pleased that we conform with Gatekeeper's strict product criteria and to be selected as a partner to their proven sales model, which de-risks our online advertising strategy," stated Canutra CEO Tony Harris. "Gatekeeper only selects a few clients per year to partner with, and it is a testament to the quality and market potential of our products that they have chosen to work with Whole Hemp Health."
"Gatekeeper Growth Partners has a very select roster of clients.  Our focus is on partnering with quality brands ready for explosive online sales growth.  We are excited to be working with a leading brand such as Whole Hemp Health in the emerging natural luxury wellness vertical. Our team speaks the language of conversion and sales, not clicks and impressions, and we look forward to a long, growth-oriented partnership with the forward-thinking Canutra Naturals team," says Brian MacKay, Managing Partner of Gatekeeper Growth Partners.
About Canutra Naturals Ltd.
Canutra Naturals Ltd. is a hemp technology company and part of the AgraFlora group of companies. It is dedicated to developing health and wellness products from the whole hemp plant through Canutra Farms, a wholly owned subsidiary of Canutra. Canutra Farms owns a 76-acre, organic friendly parcel of unzoned agricultural land in Kent County, NB. Canutra Farms is equipped with over 17,500 square feet of commercial-grade labs and facilities built to strict industrial specifications across 10 separate structures. Canutra possesses its own proprietary hemp blend, a cornerstone for its ongoing research and development initiatives. Canutra was awarded an industrial hemp license for the farm by Health Canada in 2017 and a cannabis research license in 2018.
About AgraFlora Organics International Inc.
AgraFlora Organics International Inc. is a leading cannabis company building shareholder value through the development of revenue generating operating assets in the global cannabis industry.  AgraFlora is focused primarily on the Canadian cannabis industry, the world's most advanced and regulated legal cannabis market.  Flagship Canadian assets include: Edibles & Infusions, a fully automated manufacturing facility in Winnipeg, MB, for white-label and consumer branded edible production; Propagation Services Canada, a large-scale commercial greenhouse in Delta, BC, focused on reshaping the Canadian flower market with high-potency, low cost cannabis flower; and AAA Heidelberg, a craft focused cannabis producer in London, ON. In addition, AgraFlora's wholly owned subsidiary, Farmako GmbH, is scaling towards its goal of being Europe's leading distributor of medical cannabis.  Farmako currently has active distribution operations in Germany and expects to commence active operations in the United Kingdom in 2020. For more information please visit: https://agraflora.com/.
ON BEHALF OF THE BOARD OF DIRECTORS
Brandon Boddy Chairman & CEO T: (604) 398-3147 
For additional information: AgraFlora Organics International Inc. Tim McNulty E:

[email protected]

T: (800) 783-6056
For French inquiries: Remy Scalabrini, Maricom Inc. E:

[email protected]

  T: (888) 585-MARI
The CSE and Information Service Provider have not reviewed and does not accept responsibility for the accuracy or adequacy of this release.
Forward-looking Information Cautionary Statement
Except for statements of historic fact, this news release contains certain "forward-looking information" within the meaning of applicable securities law. Forward-looking information is frequently characterized by words such as "plan", "expect", "project", "intend", "believe", "anticipate", "estimate" and other similar words, or statements that certain events or conditions "may" or "will" occur. Forward-looking statements are based on the opinions and estimates at the date the statements are made, and are subject to a variety of risks and uncertainties and other factors that could cause actual events or results to differ materially from those anticipated in the forward-looking statements including, but not limited to delays or uncertainties with regulatory approvals, including that of the CSE. There are uncertainties inherent in forward-looking information, including factors beyond the Company's control. There are no assurances that the business plans for AgraFlora Organics described in this news release will come into effect on the terms or time frame described herein. The Company undertakes no obligation to update forward-looking information if circumstances or management's estimates or opinions should change except as required by law. The reader is cautioned not to place undue reliance on forward-looking statements. Additional information identifying risks and uncertainties that could affect financial results is contained in the Company's filings with Canadian securities regulators, which are available at www.sedar.com.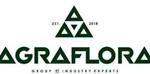 Suncity Group Named Title Sponsor for Local Arts Events
Fully Supports Macau's Cultural Industry and the Recovery of Macau
MACAU, CHINA – Media OutReach – 20 September 2020 – To revitalize the development of Macau's cultural industry, Suncity Group fully supports the local arts event, rooting for Macau citizens and local artists through series of astonishing and diversified music entertaining events. 'Suncity Group Rooting for Macau – SIM! Music Festival 2020' is the first musical performance of series events title sponsored by Suncity Group, ended perfectly at the Cotai Arena, Venetian Macau on September 19.
Maria Helena de Senna Fernandes, Director of Macau Government Tourist Office, Mr. Kevin Ho, Macau Deputy to the National People's Congress of PRC, Mr. Alvin Chau, Chief Executive Officer and Director of Suncity Group and President of Macau Artistes Association, Dr. Wilfred Wong, President and Executive Director of Sands China Ltd. attended the event 
'Best Performance Award' was awarded to Classic heritage- The Final Trigger by Mr. Alvin Chau
Local singers, artists, dancers and more than 200 people from the industry were assembled to organise this music festival
With the purpose of 'reigniting the local performing arts power', a group of outstanding local singers, artists, dancers and more than 200 people from the industry were assembled to organise this music festival. A total of 12 units did their utmost to compete in the same stage with singing and dancing. There was no cessation to the excitement and the symphony of applause and cheers in the whole night.
The organisers have specially invited Mr. Kevin Ho, Macau Deputy to the National People's Congress of PRC, Dr. Wilfred Wong, President and Executive Director of Sands China Ltd., Mr. Alvin Chau, Chief Executive Officer and Director of Suncity Group and President of Macau Artistes Association to serve as adjudicators and presenters, witnessing and supporting this diversified music festival that belongs to Macau with the other officiating guests. It shot in the arm of Macau's cultural industry which has been gradually recovering after the pandemic. After a series of stiff competitions and wonderful performances by the participating units, the 'Best Styling Award' went to Walk with Scamper, the 'Best Teamwork Award' was awarded to Girls Rock, the 'Best Positive Energy' was given to Bacalhau Talkshow & Band, and finally the 'Best Performance Award' was awarded to Classic heritage- The Final Trigger by Mr. Alvin Chau.
Mr. Chau said, '2020 is the year full of difficulties. With the impact of the pandemic, performing arts and cultural industries in mainland China and Macau have been hard hit. Most of the large-scale musical performances have also been suspended. "Suncity Group Rooting for Macau – SIM! Music Festival 2020" as the first music festival of this year, it undoubtedly brings more positive energy to Macau society as well as the cultural industry, pro-actively supporting the development of Macau's industrial diversification.'
As the first extraordinary music feast of series events ended, 'Suncity Group Rooting for Macau – SIM! Full Band festival 2020', also title sponsored by Suncity Group, comes immediately thereafter and will be held on September 26. 13 teams of local rock bands will spare no effort to inspire local Macau citizens and awaken their rocking soul. There are also DJ performances, cold beer and snacks at that night, creating a diversified and dynamic rock music festival with hyper performances and mouth-watering delicacies. It once again roots for the recovery of Macau's economy.
As an enterprise rooted in Macau, Suncity Group is committed to the motherland and Macau. With actively fulfilling its social responsibilities, the Group strives to support the recovery of cultural industry in mainland China and Macau as well as the diversified development of Macau in cooperating to national policies and long-term development of China. Through the title sponsorship of the series arts events, Suncity Group hopes to bring more positive energy and get the uptick of confidence to the Macau society.
High-resolution images can be downloaded in the gallery:
https://dropbox.suncity-group.com/url/0919sim
About Suncity Group
Suncity Group was founded in 2007. Since establishment, Suncity Group has been striving to provide the extraordinary VIP entertainment service for our guests, and we then opened a number of VIP Clubs in various 6-star hotels and resorts throughout Macau with the rapid growth of our business. Meanwhile, we successively set up exclusive VIP Clubs in Manila, Seoul, Incheon, Phnom Penh and Da Nang, etc.
Adhering to the spirit of "Innovating With Diversity, Striving For Success", Suncity Group spared no effort to develop high-end entertainment services and products as well as roll out global VIP loyalty program for the selected members to enjoy entertainment, travel, catering services, luxury shopping and motion picture. Today, the scope of our business covers most sectors, especially in the fields of global travel, film production, concert and event planning, catering and luxury goods.
As a Macau born and bred enterprise, Suncity Group is not only devoted to develop the Asian market, but also oriented to expand the global network. In the future, we will surely continue to diversify our VIP entertainment services, attract more exclusive members and make every effort to promote our business in every corner of the world.
Official Website | www.suncitygroup.com.mo/en
CNOOC Limited Announces Commencement of Production at Liuhua 16-2 Oilfield / 20-2 Oilfield Joint Development Project
HONG KONG, Sept. 20, 2020 /PRNewswire/ — CNOOC Limited (the "Company", SEHK: 00883, NYSE: CEO, TSX: CNU) announced today that Liuhua 16-2 oilfield/ 20-2 oilfield joint development project has commenced production.
Liuhua 16-2 oilfield / 20-2 oilfield joint development project is located in Eastern South China Sea. The average water depth of the joint development project is approximately 410 meters. One 150,000 DWT FPSO and three underwater production systems are newly built. A total of 26 development wells are planned to be put into production and development. The project is expected to reach its peak production of approximately 72,800 barrels of crude oil per day in 2022.
CNOOC Limited holds 100% interest of Liuhua 16-2 oilfield/ 20-2 oilfield joint development project.
– End –
Notes to Editors:
More information about the Company is available at http://www.cnoocltd.com.
*** *** *** ***
This press release includes "forward-looking statements" within the meaning of the United States Private Securities Litigation Reform Act of 1995, including statements regarding expected future events, business prospectus or financial results. The words "expect", "anticipate", "continue", "estimate", "objective", "ongoing", "may", "will", "project", "should", "believe", "plans", "intends" and similar expressions are intended to identify such forward-looking statements. These statements are based on assumptions and analyses made by the Company in light of its experience and its perception of historical trends, current conditions and expected future developments, as well as other factors the Company believes are appropriate under the circumstances. However, whether actual results and developments will meet the expectations and predictions of the Company depends on a number of risks and uncertainties which could cause the actual results, performance and financial condition to differ materially from the Company's expectations, including but not limited to those associated with fluctuations in crude oil and natural gas prices, macro-political and economic factors, changes in the tax and fiscal regimes of the host countries in which we operate, the highly competitive nature of the oil and natural gas industry, the exploration and development activities, mergers, acquisitions and divestments activities, environmental responsibility and compliance requirements, foreign operations and cyber system attacks. For a description of these and other risks and uncertainties, please see the documents the Company files from time to time with the United States Securities and Exchange Commission, including the Annual Report on Form 20-F filed in April of the latest fiscal year.
Consequently, all of the forward-looking statements made in this press release are qualified by these cautionary statements. The Company cannot assure that the results or developments anticipated will be realised or, even if substantially realised, that they will have the expected effect on the Company, its business or operations.
*** *** *** ***
For further enquiries, please contact:
Ms. Jing Liu
Manager, Media & Public Relations
CNOOC Limited
Tel: +86-10-8452-3404
Fax: +86-10-8452-1441
E-mail: [email protected]
Ms. Ada Leung
Hill+Knowlton Strategies Asia
Tel: +852-2894-6225
Fax: +852-2576-1990
E-mail: [email protected]
Photo – https://photos.prnasia.com/prnh/20200911/2914374-1LOGO?lang=0
SHAREHOLDER ALERT: Pomerantz Law Firm Reminds Shareholders with Losses on their Investment in Odonate Therapeutics, Inc. of Class Action Lawsuit and Upcoming Deadline – ODT
NEW YORK, Sept. 19, 2020 — Pomerantz LLP announces that a class action lawsuit has been filed against Odonate Therapeutics, Inc.  ("Odonate" or the "Company") (NASDAQ: ODT) and certain of its officers.   The class action, filed in United States District Court for the Southern District of California, and docketed under 20-cv-01828, is on behalf of a class consisting of all persons other than Defendants who purchased or otherwise, acquired Odonate securities between December 7, 2017, and August 21, 2020, both dates inclusive (the "Class Period"), seeking to recover damages caused by Defendants' violations of the federal securities laws and to pursue remedies under Sections 10(b) and 20(a) of the Securities Exchange Act of 1934 (the "Exchange Act") and Rule 10b-5 promulgated thereunder, against the Company and certain of its top officials.
If you are a shareholder who purchased Odonate securities during the class period, you have until November 16, 2020, to ask the Court to appoint you as Lead Plaintiff for the class.  A copy of the Complaint can be obtained at www.pomerantzlaw.com.   To discuss this action, contact Robert S. Willoughby at [email protected] or 888.476.6529 (or 888.4-POMLAW), toll-free, Ext. 7980. Those who inquire by e-mail are encouraged to include their mailing address, telephone number, and the number of shares purchased. 
[Click here for information about joining the class action]
Odonate was founded in 2013 and is based in San Diego, California.  Odonate is a pharmaceutical company that develops therapeutics for the treatment of cancer.  The Company is focused on developing tesetaxel, an orally administered chemotherapy agent. 
Tesetaxel is in Phase 3 clinical study for patients with locally advanced or metastatic breast cancer ("MBC"), called the CONTESSA trial, which is evaluating tesetaxel in combination with capecitabine in patients with MBC.
The complaint alleges that throughout the Class Period, Defendants made materially false and misleading statements regarding the Company's business, operational, and compliance policies.  Specifically, Defendants made false and/or misleading statements and/or failed to disclose that: (i) tesetaxel was not as safe or well-tolerated as the Company had led investors to believe; (ii) consequently, tesetaxel's commercial viability as a cancer treatment was overstated; and (iii) as a result, the Company's public statements were materially false and misleading at all relevant times.
On August 24, 2020, during pre-market hours, Odonate issued a press release announcing top-line results from the CONTESSA trial.  Although the study met its primary endpoint, tesetaxel plus capecitabine was associated with Grade 3 or higher neutropenia (low levels of white blood cells), which occurred in 71.2% of patients with the combination treatment versus 8.3% for capecitabine alone.  Various other Grade 3 or higher treatment-emergent adverse events ("AEs") were also associated with tesetaxel plus capecitabine versus capecitabine alone.  Further, discontinuation rates were 4.2% from neutropenia and 3.6% from neuropathy, and the overall discontinuation rate was 23.1% in the treatment group compared to 11.9% in the capecitabine alone group.
On this news, Odonate's stock price fell $15.21 per share, or 45.35%, to close at $18.33 per share on August 24, 2020.
The Pomerantz Firm, with offices in New York, Chicago, Los Angeles, and Paris is acknowledged as one of the premier firms in the areas of corporate, securities, and antitrust class litigation. Founded by the late Abraham L. Pomerantz, known as the dean of the class action bar, the Pomerantz Firm pioneered the field of securities class actions. Today, more than 80 years later, the Pomerantz Firm continues in the tradition he established, fighting for the rights of the victims of securities fraud, breaches of fiduciary duty, and corporate misconduct. The Firm has recovered numerous multimillion-dollar damages awards on behalf of class members. See www.pomerantzlaw.com.
CONTACT: Robert S. Willoughby Pomerantz LLP [email protected]